People Top 5
LAST UPDATE: Tuesday February 10, 2015 01:10PM EST
PEOPLE Top 5 are the most-viewed stories on the site over the past three days, updated every 60 minutes
Monkey Business No More
Donna Rice, Gary Hart's Undoing, Is Hard at Work—cleansing the Internet
Lest anyone miss the irony, this is indeed that Donna Rice—the sleepy-eyed blonde whose 1987 liaison with former Sen. Gary Hart sank his presidential hopes somewhere off the Bahamas. The married Colorado Democrat was hard pressed to explain why Rice, then a Miami model and pharmaceutical sales rep, had apparently spent the night of May 1, 1987 in his Capitol Hill home—and why she had been photographed on his lap a month earlier as the two sailed off to Bimini on a yacht called Monkey Business.
After the scandal, Rice did some smirky commercials for No Excuses jeans, then retreated into obscurity. She sought therapy, embraced evangelical Christianity and married Jack Hughes, vice president of an information technology firm. Now she is risen as a grassroots force behind the passage in Congress on Feb. 1 of a law imposing a fine of up to $250,000 and imprisonment for anyone who "knowingly" makes "indecent" materials available to minors on the Internet. "Any child can access it," Rice Hughes says. "And once they've seen it, it can't be erased from their minds."
She drove that point home to members of Congress by circulating printouts of some of the more lurid Internet offerings and by meeting with legislative aides and online industry representatives to press for the anti-porn measure. She also writes the Enough is Enough! newsletter.
Rice Hughes says her antiporn ire was aroused two years ago by Enough is Enough! president Dee Jepsen, wife of former Sen. Roger Jepsen (R-Iowa). "She mentioned that pornography promotes the rape myth—that when a woman says 'no' she means 'yes,' " Rice Hughes recalls. "That's when the light went on. Because when I was 22, I lost my virginity against my will." It was a date rape, and out of shame she kept quiet about it.
Jepsen was dubious when Rice Hughes asked for a job. "But I found her very capable," she says. Mike Godwin, staff counsel for the Electronic Frontier Foundation, a California civil liberties organization, calls Jepsen's group a front for the religious right with a censorship agenda. Yet Enough is Enough! seems to take a relatively moderate position, targeting smut purveyors, not online services. "We think the providers shouldn't be liable for everything," says Rice Hughes. "Only what they're aware of."
Rice Hughes has never been easy to categorize. Despite her brief notoriety, she has played the homespun naif and, indeed, grew up a straitlaced Baptist in Florida and South Carolina, the daughter of William Rice, a highway engineer, and his wife, Miriam, a secretary. She was also an honors biology student at the University of South Carolina. "How can people think that someone who graduated magna cum laude and Phi Beta Kappa was a bimbo?" she asks.
Perhaps it was her modeling portfolio, in which she posed pouty and scantily clad. After college, she set off for New York City to pursue her career and fell in with a glittery crowd, once going on a blind date with Monaco's Prince Albert. In 1984, she alighted in L.A., hoping for acting work, and met rocker Don Henley in a pizza parlor. At Henley's Aspen home, she later met Gary Hart. "I didn't know who he was," she insists. "I knew about Strom Thurmond, and that was about it."
Deeply depressed after the Hart scandal, Rice Hughes couldn't find a job. "No one would hire her," her mother says. "The media acted like she was a prostitute." To her credit, Rice Hughes spurned lucrative tell-all deals and has never detailed her acquaintance with Hart. "My silence was all I had left," she says. "Everything else was stripped away."
She met Hughes, now 44, the divorced father of a son and daughter, on a 1991 blind date. They married on May 7, 1994. "She is never going to totally shed the issues from the past that surround the scandal—she and I both know that," says Hughes. The couple lives in Vienna, Va., with his son Sean, 14, in a Victoriana-filled home. Resolutely, Rice Hughes has retained her maiden name. "If I changed it," she explains, "no one would know the real Donna Rice."
RICHARD JEROME
LINDA KARMER in Virginia
Contributors:
Linda Kramer.
BRISKLY TYPING AT A COMPUTER keyboard in her Fairfax, Va., office, Donna Rice Hughes, 38, a conservative and a member of the McLean Bible Church, downloads a photo in which a young woman is doing something appallingly lewd to a horse. "Some of the things I've seen...I got sick to my stomach," declares the communications director of Enough is Enough!, a nonprofit organization working to purge cyberspace of the graphic pornography now accessible to children via the Internet.
Advertisement
Today's Photos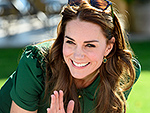 Treat Yourself! 4 Preview Issues
The most buzzed about stars this minute!