People Top 5
LAST UPDATE: Tuesday February 10, 2015 01:10PM EST
PEOPLE Top 5 are the most-viewed stories on the site over the past three days, updated every 60 minutes
Picks and Pans: Pages
The Practical Guide to Practically Everything
From the time I was 10 years old, I began collecting books about the Holocaust. I'd curl up on the floor of my room and read about Auschwitz and Babi Yar until I collapsed from exhaustion, nausea or fright.
My mother didn't talk about her experiences during the war to me except to mention that, once, when she'd been able to visit her father in the first concentration camp he had been sent to—a French one, near Paris—he'd given her a red wheelbarrow. Her parents were deported to Auschwitz in 1942.
Ingo Hasselbach first heard about Auschwitz from the Gestapo chief of Dresden (his cellmate in an East German prison), who told him nothing bad had happened there. Ingo got out of prison in 1988, and after the Wall fell, he became one of Germany's main importers of Holocaust denial literature, bomb manuals and weapons.
While I spent much of the early '90s writing about the rise of the neo-Nazis, Ingo spent that time leading them. But in 1993 he underwent a transformation, triggered by his feeling of indirect responsibility for a grisly triple murder, and became the first German neo-Nazi leader to renounce the movement.
Within four months of hearing of this transformation, I was alone with him in an isolated cabin in Sweden—it was too dangerous for him to stay in Germany—talking late into every night with a microcassette recorder between us. At times it felt like a therapy session for people obsessed with Nazism.
Even as Ingo was revealing every detail of his life to me, I still hadn't told him that I was Jewish. After all, how do you know when to trust a Nazi? Finally, one day when he made a disparaging aside about the American occupation of Berlin—and I imagined my mother's fate had it not happened—I blurted out reasons for my interest in his story.
Growing up, I'd had my only discussions about the Third Reich with my great-uncle Lolek, who had adopted my mother after the war. Lolek was a charming Viennese man who spoke eight languages and liked to tell stories of his childhood in the last days of the Austro-Hungarian empire.
Sadly, what really brought Ingo and me together was the day I called home to find that Lolek was dying. Ingo comforted me, and for a time, I stopped asking about his life and told him the old stories of Lolek's adventures dodging Nazis in the 1930s.
In October I went back to New York with a shoebox full of tapes. Lolek had died. I moved into a spare room in his apartment to keep his widow, Gerda, company. There, I listened to the Berlin-accented voice of my 6'6", blond, blue-eyed doppelgänger.
Last summer, when Ingo came to New York, I was worried about introducing him to Gerda. As she heaped Wiener schnitzel on his plate, I thought how the last time he'd probably eaten it was when he was in Vienna with the Austrian neo-Nazis, throwing darts at caricatures of Jews. But, as we left, Gerda confided, "It's hard to believe he was ever a Nazi—such a nice boy!"
Ingo visited Gerda many times after that, and when he was back in Germany, testifying at trials of his former kamerads, Gerda would ask me about him. I could tell she missed his company, as did I. Once I asked her whether they'd ever talked about his Nazi past. "Ach, we never talked about that!" my old aunt said. "Ingo is a sensitive boy, and as this subject might make him uncomfortable, it seemed better not to bring it up."
by Christiine Brennan
Popular opinion says it all started with Tonya. The cutthroat, I'm-gonna-kick-your-butt attitude. The trailer-park lifestyle. The bad dresses, bad music, bad work habits," writes Washington Post sportswriter Christine Brennan, who contends that popular opinion is wrong in her riveting new exposé of a world she has covered for 11 years. "Long before Tonya Harding and her associates crash-landed into the sport, women gunned for other women in practice sessions. They trashed their rivals—gossiping about nose jobs and stage mothers and bank accounts.... The sequins are a clever disguise. Whoever thought these were genteel, teetotaling ladies were sadly mistaken."
This book arrives at an important time for figure skating. Money has transformed the sport; million-dollar careers now ride on the edge of a 1/8-inch blade. Brennan charts the ascents of professional superstars Katarina Witt, Brian Boitano, Scott Hamilton and Nancy Kerrigan—and describes how coaches, agents, promoters and ambitious parents now vie for control of the future stars: Michelle Kwan, Nicole Bobek, Jenni Tew and Tara Lipinski, who at 13 already has an agent and an entourage. Brennan also raises the curtain on judging—a subjective, often political art. (In past years, Eastern European judges were notorious for favoring their own skaters; U.S. judges, on the other hand, were known for giving American skaters low scores rather than be accused of ever displaying "national bias.")
Brennan also examines the previously taboo subjects of homosexuality and AIDS. (Rudy Galindo, the new, openly gay national champion, talked forth-rightly about the subject with Brennan.) For anyone interested in understanding a soap-operatic sport—and the World Championships next month—this thoroughly researched book is a perfect primer. (Scribner, $23)
by Evan Handler
Most people write memoirs about their health battles to inspire others. But this book is, in part, a gleeful payback for Handler's experiences at the hands of emotionally detached cancer specialists at the Memorial Sloan-Kettering Center in New York City. Stricken with acute leukemia at the age of 24, Handler, an actor who has appeared in seven Broadway productions (including Brighton Beach Memoirs, Six Degrees of Separation and I Hate Hamlet), spent the next two years battling the disease, which he says is now in remission.
Throughout the ordeal, he endured the tough-love ministrations of the Sloan-Kettering doctors whom he chastises for their failure to explain procedures and for usually regarding his questions about treatment as unwelcome interference.
Time on Fire has its origins in a one-man, Off-Broadway play Handler performed to great acclaim in 1993. Here he writes in honest detail about religion and his relationships with his girlfriend and members of his family. At times his ordeal takes on the tone of a Woody Allen movie parody: "In addition to my hypnotherapy, my death therapy, my family therapy, my personal therapy and my psychic, I was usually working with any number of nutritionists, astrologists, massage and aroma therapists, as well as working on my own to come up with any insights that might, if not lead to an actual advantage, give me the perception of having one in my fight."
Handler is now back working after a crucial bone-marrow transplant at Johns Hopkins Hospital in Baltimore. While he is keenly aware that he would never have survived without the physicians who contributed so much to his recovery, he is especially grateful to those who raised the money to help pay for his costly treatment and who generously donated blood. "I still see my life, and the fact that I'm alive, as a kind of crazy community project," he writes. "I like to be around so that those people who were there to help me out can see their work. Their blood literally flows in my veins. I have my life because other people pumped some of theirs into me." (Little, Brown, $21.95)
by Jennifer Egan
Odd contemporary relationships between lovers, parents, children, coworkers and friends dominate this seamless collection of stories without a misstep. Egan's characters: achingly ambitious gen Xers, middle-aged boomers and children sorting out their emotions are each cast into situations that force them to regroup, take stock and look inward to find out what really matters.
In "Why China?" a Wall Street trader trying to escape the pressures of a Securities Exchange Commission investigation takes his reluctant wife and pampered daughters on a trip to Mainland China, where he encounters a man who once conned him out of thousands of dollars. In "Emerald City" a photographer's assistant in love with a failing model struggles to maintain the hip life in New York City, "a place that glittered from a distance even when you reached it." In "Sacred Heart" a ninth-grade girl slices her arm with a razor when her admiration for Jesus Christ is replaced by an infatuation with the rebellious new redhead in school who wears tinted kneesocks and chunky silver bracelets.
The Chicago-born writer, whose well-received first novel, The Invisible Circus, was published last year, displays a gift for cool, clean, wrenching prose. Jennifer Egan has modern life down pat, and in this smartly crafted collection, she hands it over. (Doubleday, $22.50)
by Peter Bernstein and Christopher Ma
Highlight
IF EVER A BOOK FUNCTIONED AS AN instruction manual for almost every aspect of life, it's this ultimate consumer annual by U.S. News & World Report editors Bernstein and Ma. Sometimes right-on, sometimes way-out, the book covers subjects ranging from life before birth ("When Morning Sickness Hits") to school days ("What Makes an All-Star Speller"), from careers ("Job Hunting in Cyberspace") to investing ("A Get Rich Slowly Scheme") and beyond ("Do You Need a Will?").
Readers may become better citizens after checking out the full text of the Constitution, or better travelers with the book's rundown of countries by continent. In brief passages, Q&As and charts, this hefty paperback distills information from more than 450 experts on an awesome array of subjects. Beyond movies, sports, cars, computers and the weather, there is "Facts for Life," a catchall section that offers "A Beachgoer's Guide to Tides." (After checking in there, try turning to the box on "How Sunscreens Stack Up.") The 1,006-page guide is a resource for those seeking information on a need-to-know basis or just killing time. Readers even get the last word, thanks to a questionnaire where they can gripe, praise or suggest new topics, just in case there's an area the editors and their 37 reporters haven't explored. (Random House, $13.95)
Contributors:
Tom Reiss,
Susan Reed,
David Ellis,
Louisa Ermelino,
Doug Hatt.
In 1994 writer Tom Reiss, 31, the son of a Holocaust survivor, signed a contract to cowrite Führer-Ex (Random House, $24), the just-published and highly praised memoir of Ingo Hasselbach, 28, former leader of Berlins neo-Nazi party. Following is Reiss's account of his collaboration with Hasselbach and the unusual friendship they forged.
Advertisement
Today's Photos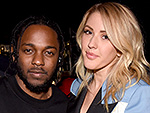 Treat Yourself! 4 Preview Issues
The most buzzed about stars this minute!