People Top 5
LAST UPDATE: Tuesday February 10, 2015 01:10PM EST
PEOPLE Top 5 are the most-viewed stories on the site over the past three days, updated every 60 minutes


GREATEST LOVE STORIES
Your article was a sad reflection on the lack of respect the word love commands these days. Only a handful of your couples demonstrates the true and uplifting characteristics of love: loyalty, passion, perseverance, encouragement and humor. The vast majority formed a parade of pathetic, lost souls wallowing in adultery, debauchery, deceit, substance abuse and self-destruction. These poor people never knew true love, and I find it disheartening that your magazine would hold their empty and tragic lives out as an example of this ideal.
STEPHANIE H. STEVENS, Duluth, Ga.

Of the 30 stories you told, only 18 were about couples who stayed together or are still married. Fourteen of the stories involved the abuse of alcohol or drugs, domestic violence or infidelity. By glorifying these dysfunctional relationships, you have done your readers, and society, a grave disservice.
DIANA SEBASTIAN, Spokane, Wash.

Excuse me? White and Nesbit a great love story? A 48-year-old man rapes a drunk 16-year-old. She is then savagely beaten by a man who later marries her. He then murders the rapist, spends eight years in an asylum and files for divorce upon release. She goes on to attempt suicide twice. What's love got to do with it? SHERRI BURWELL, Hayward, Calif.

How could PEOPLE even think to glamorize a murder as an act based on love? In domestic-abuse cases, violence is often mistaken for love. Your choice of Sid Vicious and Nancy Spungen as a romantic couple reinforces such a misconception. In 20 years, will you also characterize O.J. and Nicole's abusive marriage as a love story? Let's hope you know better by then; you should have known better by now.
NANCY DEVINE MURPHY
Birmingham, Mich.

The Greatest Love Stories of the Century should have been titled The Greatest Lust Stories of the Century. Thank you for doing your part in accelerating the moral decline and rising divorce rate of our country.
LINDA JACKSON, New York City

What does it say for our century when nearly a third of your "love stories" involved individuals who were being unfaithful to a wife or a husband? And what does it say about PEOPLE when you mention the real victims—children, husbands and wives—as mere side notes to those adulterous relationships?
KAREN M. RICHARDSON
Scarsdale, N.Y.

You have Popeye and Olive Oyl, but no Jessica Tandy and Hume Cronyn? Prince Charles and Camilla, but no Paul Newman and Joanne Woodward? Were you trying to be cute? Why didn't you throw in Homer and Marge Simpson while you were at it?
C. CUSACK, New York City

I picked up your Greatest Love Stories issue and cringed, expecting yet another heterosexist homage to male-female couples only. Then, to my delight, I found the gentle, romantic piece on Gertrude Stein and Alice B. Toklas. A million thanks. I have never felt so proud to be homosexual!
MARK WOODS, Denver

The love story of Priscilla and Elvis is about as great as the love story of Lisa Marie and Michael.
BEVERLY KERR, Wexford, Pa.

How could you leave off Gordeeva and Grinkov? They epitomized what true love is all about.
MARCI HARDY, Essex Junction, Vt.

Ossie Davis and Ruby Dee?
DEBRA BROWN, Louisville, Ky.

Bergman and Rossellini?
R. GUY STEINER, Glendale, Calif.

Robert Wagner and Natalie Wood?
CATHERINE E. BERNHARDT
Dale City, Va.

Roy Rogers and Dale Evans?
BRIAN J. BAILEY, Nashville

Kermit and Miss Piggy?
LUZ MARIA OROZCO
Davenport, Iowa


Defenders of the concept of true romance were offended by many of our choices as Greatest Love Stories of the Century (PEOPLE, Feb. 12). Correspondents were particularly exercised by the selection of Sid Vicious and Nancy Spungen, Stanford White and Evelyn Nesbit, and Prince Charles and Camilla Parker Bowles.
Advertisement
Today's Photos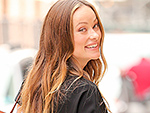 Treat Yourself! 4 Preview Issues
The most buzzed about stars this minute!