People Top 5
LAST UPDATE: Tuesday February 10, 2015 01:10PM EST
PEOPLE Top 5 are the most-viewed stories on the site over the past three days, updated every 60 minutes
'I Love You, Dad'
A Father Awakens; His Faithful Family Rejoices


At first, Lisa thought it was her imagination. But then it was unmistakable: Dockery, 42, was saying something about his blanket. Grabbing the phone, Lisa called her mother, Corena Thompson. "Mama! Mama!" she shrieked in disbelief. "Gary's talking! Gary's talking!" She held the phone up to Gary's ear and told her mother to speak his name. "I said, 'Gary?' " says Corena, "and he said, 'Mama!' I said, 'Gary, you're talkin'! You're talkin'!' and he said, 'Sure am.' " They were the first distinct words Dockery, a former policeman, had spoken since Sept. 17, 1988, when he was shot in the line of duty.

Dockery's brother Dennis, 40, got his call a few minutes later. "I hear this voice on the phone saying, 'Hey, Buddy!' just as if we talked yesterday. I started screaming his name. I told him I was coming right to the hospital. He said, 'Oh, don't go to any trouble.' "

Within an hour much of the Dockery clan had reassembled. The group included Gary's former wife, Vicky Cox, 41, mother of his two sons, Shane, now 19, and Colt, 12. When Vicky—who was divorced from Gary before the shooting—walked up to his bed, she says, he looked at her and said, "You're pretty."

Soon, family, friends and medical personnel were excitedly approaching Dockery to test his recall of the life he had left behind. One asked if he remembered the color of his Jeep. "Green," he answered correctly. Another asked him for his son Colt's full name. His reply, "Colt Darren Dockery," brought gasps of astonishment. By early afternoon, Colt was brought from his school to the hospital. Vicky told him to talk to his dad. "So I did," says Colt. "I said, 'Hey, Daddy, how are you?' And he said, 'How you doin', Colt?' And I said, 'I love you, Daddy.' And he said, 'I love you too, Colt.' "

It was a moment of pure exhilaration for Colt, who had been so shaken by his father's condition that he had been able to remain in his presence only a few seconds at a time in the years since the shooting. Dockery, in a nursing home on Signal Mountain outside Chattanooga, was living in what his doctors say was a type of vegetative state, lying in bed, his body at times curled up, his mouth twisted to one side. He had been unable to walk or feed himself or, until now, utter much more than a grunt. Doctors had warned his family there was little hope he would ever recover—and when he suddenly began speaking in a way that his attending physician called "appropriate and lucid," they were at a loss to explain it.

Shane and Colt (named, respectively, for the Alan Ladd movie and the famous revolver) saw their father, a member of the two-man police force in Walden, Tenn., shortly before he left them in their beds to respond to an emergency call. "That's how I remember him," says Colt, "leaving and going out the door." The call had been placed by Samuel Downey, then 58, patriarch of a family that had had frequent trouble with the law. When Dockery, without waiting for backup, approached Downey's house, Downey—now serving a 37-year maximum sentence for assault with intent to kill—shot him once in the head with a .22-cal. pistol. Dockery's friend and partner Sgt. Ken Cox arrived seconds later and administered CPR until an ambulance arrived. "Officer Dockery was dead at the time," he later wrote in his police report.

Surgeons removed 20 percent of Dockery's brain in an attempt to repair the damage done by the bullet, later sending him to the nearby Alexian Brothers' nursing home, where he would spend the next seven years. It was there that doctors this month became alarmed at the buildup of fluid in Dockery's lungs and transferred him to the hospital. "He was near death's door," says his mother, who lives just across the state line in Rossville, Ga., with her second husband, Richard Thompson, a pastor turned appliance repairman. "His fever had been up to 105 degrees, and he was cold and clammy." After doctors told her the grim prognosis—"It was like they were saying he's gonna die if you do and die if you don't"—she assembled Dockery's two brothers and two sisters, their spouses and Shane. The family argued into the night about what to do. "There was a discussion, right by Gary's bed," says Corena. "Some of my children wanted to let him die and stop the suffering.".

A nurse who suggested that Dockery might truly be able to hear the life-or-death debate swirling around his bed finally moved the family out of his room. Exhausted and still at loggerheads, the Dockerys called it a night. "We decided," says Shane, ' " Let's just go home and let everybody think about it overnight and come back the next day and make the decision.' "

Then early the next morning, Dockery ended the debate himself. On Feb. 15, he was taken from his room for the surgery to clear his lungs. Six days later, doctors were thrilled to report that he was speaking again for the first time since the operation, giving hope that his days of silence may be over. They caution, however, that there has been little change in his other neurological symptoms and that significant recovery is unlikely.

Gary Dockery's revival has brought peace to Ken Cox, the man who kept him alive on Signal Mountain back in 1988. "I felt guilty about bringing him back, because I knew he wouldn't want to live like this," says Cox, 52, who slipped in to visit his friend when he learned that he had spoken. Dockery had been sedated and was asleep when Cox arrived. "I just stood there," says Cox. "At one point he woke up and smiled a little bit. Linda, my wife, later said it was because of my stupid beard, but that smile, I tell you, felt good—real good. And then I cried."

Shane returned to his father's bedside the evening before the surgery. In the intervening years he had been among the most frequent visitors. "I'd go up to the [nursing home] every other week or so," says Shane, who works in a sock factory and plans to become a policeman when he turns 21. "In the summertime I'd have them put him in his wheelchair, and then I'd take him outside on the porch and take care of him. I'd cut his toenails and fix his hair and stuff."

But now Shane simply pulled a chair to the bed, laid his head on a pillow next to his father and slept. He remained there until Dockery was taken to surgery. And what would Shane most fondly remember about his father's amazing awakening? "Every minute I was with him," he says.

GAIL CAMERON WESCOTT in Chattanooga


LISA DOCKERY WAS ALONE WITH HER brother Gary in his room at Columbia Parkridge Medical Center in Chattanooga. The rest of the family had departed hours before to ponder a stark choice: whether to allow Gary, who had been rendered mute and immobile 7½ years before by a bullet to the head, to undergo a lung operation that might kill him or to forgo surgery and run the risk that he would die of pneumonia. At 7 a.m., as his sister sat nearby, Gary Dockery made the choice for them: He spoke.
Advertisement
Today's Photos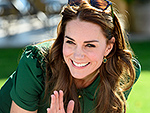 Treat Yourself! 4 Preview Issues
The most buzzed about stars this minute!