People Top 5
LAST UPDATE: Tuesday February 10, 2015 01:10PM EST
PEOPLE Top 5 are the most-viewed stories on the site over the past three days, updated every 60 minutes
Going to Extremes
A Bizarre Crime Spree Lands Two Texas Women in Court
Both slight and standing around 5'2", they are perhaps the most improbable desperadoes ever to appear on a wanted poster. Police say that in the past year Stevens and Turford, in what has all the earmarks of escapist fantasy gone mad, went from living fairly humdrum, middle-class lives to posing as prostitutes from a dating service and robbing their would-be clients at gunpoint. They were arrested March 14, jumped bail and became the subjects of an international manhunt. Why? Stevens and Turford insist they were forced into a life of crime by a shadowy figure named Avery. Authorities in Texas say that is nonsense but concede they are bewildered by the two women's actions. "This is the weirdest case I've ever heard of," says Nancy Smith, a private investigator who helped run them to ground. "I've chased a lot of people, but never anybody like these girls."
By all appearances, the two had lived unexceptionable lives. A mother of three sons ranging in ages from 3 to 13, Turford and her husband, Brian, a prosperous computer-company executive, moved to the Houston area from London, Ont, in 1992, settling in a comfortable suburban home northwest of the city. Stevens was a Houston native, the unmarried daughter of a Methodist minister and seeming straight arrow. The two women met three years ago while working at Spring Shadows Glen, a private psychiatric facility in Houston, where Turford was a nurse and Stevens a technician. Friendship quickly ensued. "Carolyn is quiet and reserved," Rosemary wrote in her diary, later found at her house by Smith. "We grew as close as sisters."
The first sign they were a dangerous combination came last March after the pair was arrested in Houston for trying to cash a stolen check. They fit the description of two women who had been arranging to meet men through a telephone dating service, promising sex, then robbing their dates in their homes or in hotel rooms. Under questioning, both Turford and Stevens admitted they were the culprits. In all, police believe they held up at least 10 men and netted as much as $250,000 in cash and valuables. Family and friends were stunned. "Carolyn was always very quiet and thoughtful," says Susan McCauley, who once shared an apartment with Stevens. "It sounds to me like two people having a shared psychosis, if that's possible."
The tales they told about Avery—their criminal mentor—seemed to lend credence to that theory. According to the women, Avery, whom no one but Stevens ever claimed to have talked to, is a secret operative with ties to the FBI, the CIA and the Mafia. Allegedly, he threatened to harm Stevens, Turford and Turford's children if the women didn't cooperate. "I am disgusted with what I have done," Turford wrote in her diary, "but I would never have been involved if my family's lives weren't in danger."
Police didn't believe a word of it. "I think they enjoyed the excitement [of crime]," says Harris County assistant D.A. Dan Rizzo. "All that about Avery was just crap—for defense purposes." In any case, on May 14, the two women were released on $250,000 bail each. A week later they disappeared—and that's when things started getting stranger still. Rose left a note behind explaining that Avery had kidnapped them, but a check of airline records showed they had flown to Canada—unescorted. The Royal Canadian Mounted Police issued an alert.
Meanwhile, the fugitives' bail bondsman sprang into action. "Nobody had as much motivation to find them as me," says Clement Romeo of Houston, who stood to lose $500,000. Romeo gave numerous interviews in the U.S. and Canada, appeared on TV shows, including America's Most Wanted and Unsolved Mysteries, offered a $10,000 reward and distributed in Canada 1,000 T-shirts bearing Turford's and Stevens's wanted posters. He also assigned Smith, who—when Turford disappeared—was invited into Rose's house by her worried mother. In a garbage can. Smith found the 40-page diary detailing the women's crime spree.
Among other things, the memoir contained further details about Avery. Stevens apparently told Turford that she had been working for Avery for several years as an "agent." Early last year, Avery allegedly ordered the women to buy a pistol and stun gun. Soon after, in order to target victims, they began calling Telecompanions, a romance phone line in Houston on which men are able to leave messages for supposedly available women. One of those they snared was Buddy Ray Price, a man in his 70s who wanted the two to participate in a threesome with him. He was full of anticipation when he met them at his home, but when they pulled out the gun and handcuffed him, he was both angry and rueful. "He said he knew it was too good to be true that two women would want to have sex with him," noted Rose in her diary.
Apparently, the two were relatively kind to their victims. One man seemed rather tense and uncomfortable as he lay trussed up on the floor of his apartment. "Monte kept cramping up in his arms and legs," Rose wrote. "So we rubbed him all over. We also gave him a pan to urinate in." At one point, Carolyn left the room. "While she was out, Monte kept telling me how much he liked me and kept kissing my feet."
After the women jumped bail in May, their travels brought sightings—and imagined sightings—all across Canada. Several times they were said to be wearing slinky clothes, although no more robberies were reported. Another witness said they were posing as nuns. In the end, Turford and Stevens were found Oct. 4 hiding out in a one-bedroom apartment outside Toronto. On weekdays, Rose worked as a telemarketer for children's charities; on weekends both were employed by a local phone sex line. They were discovered when an unnamed informant saw a picture of one of Romeo's T-shirts in a magazine and recognized them. Before they were extradited to the U.S. last October, Smith went to visit the pair in jail in Toronto. "I asked Carolyn if she was glad it was over and she said, 'Yes, but it was Avery who made us do it,' " says Smith. "Those girls might be real sick, or they may be real smart."
BILL HEWITT
ANNE MAIER in Houston
Contributors:
Anne Maier.
UNTIL LAST SPRING, ROSE MARIE Turford, 36, and Joyce Carolyn Stevens, 31, were just a pair of suburbanites who had never been in trouble with the law. Now they've got about as much trouble on their hands as Thelma and Louise—which is what the Houston police call them. On Feb. 26, at the Harris County Courthouse, Turford is set to go on trial—facing a raft of felony charges, including robbery, kidnapping and assault. (Stevens's trial on the same charges is to start immediately after.) When the pair were arraigned in November, their lawyer asked that they be released on bond. The judge laughed out loud.
Advertisement
Today's Photos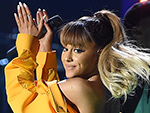 Treat Yourself! 4 Preview Issues
The most buzzed about stars this minute!