People Top 5
LAST UPDATE: Tuesday February 10, 2015 01:10PM EST
PEOPLE Top 5 are the most-viewed stories on the site over the past three days, updated every 60 minutes
Picks and Pans Main: Screen
Spotlight On...
This dexterous remake of La Cage aux Folks is an improvement on the original, which reduced homosexuals to squawking, brightly colored exotics—parrots, basically.
Williams plays a gay nightclub owner whose son (Dan Futterman) comes to visit with an unusual request. Futterman, engaged to the daughter of a rising right-wing Republican—a taller Buchanan (Gene Hackman)—is afraid to introduce the prospective in-laws to Williams and his lover, a drag queen (Lane) who performs at the club. The son asks Williams to, in effect, stash Lane in the closet and play straight.
Director Mike Nichols keeps the plot, with its assortment of concealed identities, spinning along gracefully, though Lane has pitched his camp way too high. Looking a little like Truman Capote (and, in one getup, Rosemary Clooney), he does a full-throttle diva turn, pouting, screaming, weeping. Williams, on the other hand, is unusually sensitive. He lets a lot of bruised hurt seep through the comic froth. (R)
Frances McDormand, William H. Macy
The Coen brothers, director Ethan and producer-cowriter Joel, have finally latched onto a story strong enough to carry their eccentric mix of black humor and self-conscious style.
Based on a true 1987 murder case, Fargo is the tale of a squirmy car salesman (Macy) who hires two hit men to kidnap his wife in hopes of scoring enough ransom money (from her wealthy father) to swing a land deal. When said plan goes fatally wrong, a police chief (McDormand), pregnant and waddling about with a look of dazed good will, investigates.
A lot of this plays like a cartoon version of In Cold Blood, alternating between startling episodes of violence and dopey humor. But Fargo also boasts two of what will surely rank among 1996's best performances.
Macy, with the helpless eyes of a ventriloquist's dummy, turns his desperate character into an unexpectedly sympathetic soul. McDormand, slogging on despite morning sickness and a bloody trail, is his opposite, an adversary brimming with hope. The unarticulated bond between this odd pair makes Fargo hard to forget. (R)
Meryl Streep, Liam Neeson
As every baker knows, even when you use all the right ingredients, sometimes the bread doesn't rise. Such it is with Before and After, a drama based on Rosellen Brown's absorbing 1992 novel of the same name and starring a talented cast.
The story has Streep and Neeson as parents whose son (Edward Furlong) is suspected of murdering his girlfriend. Streep loves her son, but she is all for handing over possible evidence to the police and telling the truth, while Neeson wants to protect the boy at all costs. Eventually the question of innocence and guilt becomes lost in family squabbles.
Streep is fine, but her character is way too saintly. (And what's with the near-Kabuki white makeup?) Neeson registers as lumbering and anguished, which is more than can be said for Furlong, who spends much of the movie sullen and withdrawn, barely registering at all. (PG-13)
>Trigger Happy
THE BUDDY SYSTEM
IT'S GOT A MEASLY $8 MILLION BUDGET AND A NEOPHYTE Director, Larry Bishop, whose biggest credit is a bit part in 1968's Wild in the Streets. But the cast is an intriguing mix of actors—Richard Dreyfuss, Burt Reynolds, Rob Reiner, Richard Pryor, Gabriel Byrne, Ellen Barkin and Jeff Goldblum. And the movie, Trigger Happy, a send-up of '40s gangster noir films that just finished shooting in L.A. for release this fall, is creating a buzz reminiscent of 1992's The Player. How did Bishop, 48, pull this off? "I was lucky," he says. Yes, but there's a lesson here too. In Hollywood, it seems, it's not what you know but who you knew in high school. Bishop, the son of Rat Pack comic Joey Bishop, graduated in 1966 from Beverly Hills High School, where one of his best pals was Dreyfuss. A year ago, Bishop took his 10-year-old screenplay to Dreyfuss, who was by chance looking for an offbeat project to follow the earnest Mr. Holland's Opus. Dreyfuss says that he was drawn to the "eccentric characters" in Trigger Happy—especially a smooth but clinically insane mobster named Vic. Dreyfuss not only agreed to play Vic, he recruited Goldblum and Byrne, who in turn lured in his wife, Barkin, from whom he is separated.
Reiner was another of Bishop's BHH buddies, and Reynolds has wanted to be in the film since he read the script eight years ago. Landing Pryor was a bit trickier. Although Bishop hadn't seen him since Wild in the Streets, he reintroduced himself at an L.A. club and pitched the idea of Pryor playing a retired hit man who uses a wheelchair. The comic, who has multiple sclerosis, loved the idea. "I play a badass," says Pryor. "Slowed but still a killer."
That left only one role to fill—a mortician, perfect for that master of deadpan, Bishop's dad, Joey, 78. There was no finesse involved in that negotiation. Says the younger Bishop: "I just put some pressure on him."
Contributors:
Tom Gliatto,
Leah Rozen,
Todd Gold.
Robin Williams, Nathan Lane
Advertisement
Today's Photos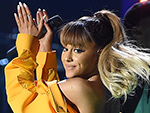 Treat Yourself! 4 Preview Issues
The most buzzed about stars this minute!