People Top 5
LAST UPDATE: Tuesday February 10, 2015 01:10PM EST
PEOPLE Top 5 are the most-viewed stories on the site over the past three days, updated every 60 minutes
Picks and Pans: Pages
Quote
Toshi Okamoto lives in two worlds. Much of the time the young comic-book illustrator savors the cosmopolitan chaos of Tokyo, with its exotica like green-tea tiramisu cake, pets you can rent by the hour and, most enticing of all, the lithe Western women who have fascinated him ever since he saw Audrey Hepburn in Roman Holiday on his ninth birthday. But then memory, or just a familiar voice on the phone, will transport him back to his childhood home on Hokkaido. There on the northernmost of the Japanese islands, the snow piles so high, legend has it, that slumbering foxes are stranded on their pine branch perches when it melts, moss glows phosphorescently and, for as long as he can remember, Toshi's mother and father have been separated by a chill as palpable as the ice that chokes the winter waters.
As Toshi probes the mystery of his parents' relationship—eventually uncovering a secret that will throw info question his very identity—and pursues an incendiary affair with his kinky English teacher, Brown fuses these dual universes with an authority unexpected in either a first-time novelist or an outsider to this most insular of cultures. But judging by the way the now New York City-based writer evokes Japan's sights, sounds and scents, his seven years as a freelance reporter there were well-spent. Written in uncommonly supple prose, by turns sensuous, poignant and even funny, Brown's dazzling debut soars like a flock of geese through a moon-dappled sky. (Pocket, $21)
by Robert Coles
A pioneering psychiatrist, Harvard professor and Pulitzer Prize-winning author, Coles has long distinguished himself as a man with a restless, inquisitive mind and a hugely compassionate heart. This fat collection of essays from the past 30 years shows that his sense of wonder at life's surprises and fateful turns has deepened with time. While many of his book reviews and much of his social commentary seem dry and dated, the poet in him sings when he relates his case histories of patients who embody all the blessings and curses of being human. Coles knows "how uncharted, sometimes unsatisfactory and occasionally hopeless therapy can be." But he remains the optimist, always eager for "the chance to take on, with another person, a measure of this world's pain in the hopes of diminishing it." (Little, Brown, $25.95)
by Stanley Elkin
Stanley Elkin's final novel—the author died last May at 65—is a great, gasping, galloping read. Frequently hilarious, often poignant, and with a sometimes improbable plot, this National Book Critic's Circle nominee is consistently astonishing. (Since when is plot such a big deal when you're in a master's hands?)
Here, the big deal is the once-beautiful Dorothy Bliss, Ted's widow, who has seen a lot, including the untimely death of one of her three children. We meet her in her late 60s, when she is mourning for both her husband and son; by story's end, she's a very deaf 82 and contemplating life's seasons from Florida, God's waiting room.
Along the way, Dorothy takes up with some handsome Latin American drug dealers; befriends Manny from the building, and visits, at her children's behest, a crackpot claiming to practice what Elkin calls "recreational therapeusis." Dorothy eventually discovers, in reviewing what she thought was an unexceptional life, that she has been a plucky survivor. And when she finds herself alone and barricaded against Hurricane Andrew, Elkin writes, "you couldn't have paid her, who'd missed so much, to miss this." (Hyperion, $22.95)
by George Saunders
Six short stories and a novella make up this extraordinary collection. All are first-person narratives in which voices rise, often hilariously, from a world of gothic lunacy. Saunders' narrators are memorable—squeamish readers be warned. Take, for example, the obese executive of "The 400-Pound CEO," now languishing in jail: "So now I know...the body odor of Vic, a Chicago kingpin who's claimed me for his own and compels me to wear a feminine hat with fruit on the brim for nightly interludes."
Minor figures are also striking. In the book's opening piece we meet Downtrodden Mary, the 92-year-old cleaning lady at a fictional theme park: "How I remember sex with Herb, the one good man I've known.... How we experimented in his trailer before my husband Bud and his repulsive gangster friends slit his throat.... After killing Herb, the lot of them came over to our place for dinner as usual." CivilWarLand is best not read at one sitting; an overload of grotesquerie becomes apparent. But Saunders, 37, is a singular new voice, a blazing talent who should be read. (Random House, $21)
by Pete Hamill
For those who still think of Pete Hamill as the consummate tabloid columnist who can flex his feistiness on tight deadline and tighter space, this set of previously published essays shows that the 60-year-old wordsmith can go long without losing his poet's passion or his newshound's nose for detail.
A self-proclaimed generalist—with "millions of words of newspaper and magazine journalism" to prove it—the Brooklyn-born Hamill has spent much of the last 30 years pursuing his far-flung interests in public. This 432-page collection—infused with clear-headed prose that searches out the bright lights and the blind spots of human heart—is "a recording of where I was and what I saw and who I met along the way."
Few writers have owned a more jam-packed diary: late-night vodka with Frank Sinatra; early-morning batting practice with former New York Mets baseball whiz Keith Hernandez; reportorial sparring with inmate Mike Tyson; extended tours of Northern Ireland, Lebanon, Nicaragua and the drug capital of Miami; romantic encounters with his beloved New York and Mexico City; a peaceful negotiation with middle age.
Partisans who take pride in reading Hamill's every word will discover a gem or two they may have missed; rookie readers will find this the perfect sampler. (Little, Brown, $24.95)
by Gayle Lynds
Page-Turner of the Week
SEAT BELTS HASTENED? Fingers ready? Belief suspended? Then, let's go. Liz Sansborough opens her eyes one day in a room she doesn't recognize, with a man she also doesn't recognize who claims to be her fiancé. She has had an accident, the man tells her—that's why she can't remember anything. But Liz (if that's her real name) has more to contend with than amnesia in this generally effective thriller. She's up against a nefarious crowd, chief among them a doctor experimenting with mind-altering drugs and the aristocratic deputy CIA director, who's managing a hush-hush global corporation. With help from a renegade. CIA agent, Liz runs for her identity and for her life. Masquerade falters when Lynds tables the action for clumsily wrought romantic encounters and pontifications about the nature of evil. Cut, please, to the chase. (Doubleday, $22.95)
>Rosanne Cash
CHANGING THE MEDIUM, NOT THE MESSAGE
ALTHOUGH EANS OF GRAMMY-WINNER Rosanne Cash might be surprised to find her name on a book jacket instead of a CD box, the publication of Bodies of Water (Hyperion, $19.95) makes perfect sense to the singer/songwriter. "I won a poetry contest when I was 9," says Cash, 40, "and kept a journal for almost a decade while making albums."
But while the form may be different from her musical work, the subject matter is vintage Cash. Confessional and dreamlike, the tales reflect the emotions of contemporary women trying to deal with love and transcend loss. The stories, she says, are "about being willing to sit with whatever your life is, with obsessions, weird relationships or whatever."
The daughter of country legend Johnny Cash, Rosanne has had her share of romantic upheavals, including a tumultuous 13-year marriage to songwriter Rodney Crowell that ended in 1993 and produced three daughters, I Caitlin, 16, Chelsea, 14, and 5 Carrie, 7, as well as some of the I wrenching songs on her 1990 album Interiors. Now wed to record producer John Leventhal, the Manhattan-based Cash insists that misery does not beget creativity. "I don't believe all that bulls—t," she says.
That's obvious. Along with 10 Demos, a new album produced by Leventhal due this spring, Cash has just written a children's book and is at work on a new literary project inspired by her own experiences. "I don't know how to write from someone else's life," she says, "even if it is fiction."
>THE TENDER SIDE OF MEDICINE
BAD ENOUGH THAT THEY SCRIBBLE prescriptions in some kind of hyperscrawl, emergency room docs now seem to speak in tongues as well. The problem might not be that you are a "gork"—that is, a patient with mental impairment due to brain injury. Real-life ER slang is so arcane that Dr. Mark Brown, a Dartmouth-trained emergency room physician practicing in Northern California, added a glossary to his new Emergency!—True Stories from the Nation's ERs (Villard, $21). Here is a guide that even those with very high ''feather counts" (measure of flakiness) should get.
•BLADE: Nickname for a surgeon
•BUG JUICE: Intravenous antibiotics
•TRAIN WRECK: A patient with severe, complicated disease or injury
•POP DROP: When families drop their elderly dad at the hospital so they can take a vacation
•ROCKS: Patients not sick enough to admit to the hospital but whom the family refuses to take home
•CTD: Circling the Drain. Very sick and failing fast
•GOOMBAH: A worrisome mass or tumor found on an X ray or exam
•CROCK: Malingering patient with bogus complaints
•FTD Fixin'to Die
•BOXED: Put in a pine box (i.e., died)
•STAT: At once, immediately
•GOMER:A debilitated patient as in, Get Out of My Emergency Room
•NEGATIVE WALLET BIOPSY: Patient lacking both insurance and cash
Contributors:
Pam Lambert,
Paula Chin,
Ruth Coughlin,
Jeff Brown,
Wayne Kalyn,
Joanne Kaufman,
Sara Nelson.
by Alan Brown
Advertisement
Today's Photos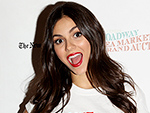 Treat Yourself! 4 Preview Issues
The most buzzed about stars this minute!