People Top 5
LAST UPDATE: Tuesday February 10, 2015 01:10PM EST
PEOPLE Top 5 are the most-viewed stories on the site over the past three days, updated every 60 minutes
Stone's Quarry
Nbc's Stone Phillips Leads Dateline into the Sunday Night Wars
Not that Phillips is measurably less busy these days. Dateline, which used to air three nights a week, now appears on a fourth, Sunday. That's when Phillips and partner Jane Pauley go toe-to-toe with the 28-year-old titan of TV newsmags, CBS's 60 Minutes. "It's daunting," says Phillips, putting on his game face in his four-bedroom, white brick home overlooking the Hudson River. "But it's time things get shaken up a bit at 7 o'clock on Sunday."
At 60 Minutes, producers are tinkering with the show's format and plan to add a breaking news story each week to the trademark investigative pieces. 60 Minutes won Round No. 1, scoring a 26 Nielsen share to Dateline's 16 on March 17, the first night the shows squared off. Still, Phillips says, "we doubled what NBC usually does in that time slot."
Of course, anyone whose full name is Stonewall Jackson Phillips (after a great-grandfather who was not related to the Civil War Confederate general) should be able to stand up under fire. Then again, when the newscaster was growing up in Texas City, Texas, the youngest of three children of Victor Phillips, 77, a retired chemical engineer, and Grace, 74, a former schoolteacher, his mother referred to him as "my Christmas ornament." As she explains, "a Christmas ornament is not only attractive, it also has meaning."
Those who know Phillips say he has never coasted on his good looks. He worked hard to get into Yale, where, he says, "I was what they call a weenie. I studied all the time. I had the same girlfriend in high school and much of my time in college." That may be a collegiate record for a handsome quarterback. Phillips led his team to the Ivy League title in 1976 and graduated cum laude the following spring with a degree in philosophy. That year he landed a newsroom assistant's job at Atlanta's ABC affiliate. By 1979 he was running the ABC News assignment desk in Washington, and three years later he was asked to try out as a correspondent—which he did with reluctance. Says Dateline producer Steve Cheng: "Stone is not a natural ham."
After four years on general assignments that included a six-week stint covering the Israeli army's 1982 incursion into Lebanon, Phillips moved to the ABC newsmagazine 20/20. "He cares so much about his interview subjects," says 20/20 producer Abby Rockmore. "He would talk for hours to people to get to know them." Phillips explains, "I'm determined to dig, so my interviews go long. It drives producers a little crazy."
Another thing that rattles people is his looks. "He's so terribly attractive that it took some getting used to," jokes Pauley, 45, who helped persuade Phillips to join NBC as a news anchor in 1992. "And he's disabled by having the best hair God ever gave one of us. It troubles people." Certainly it bothers Washington Post TV critic Tom Shales, who grouses, "He looks like a mannequin. I can't take a word he says seriously." Others do: During the '92 campaign, Phillips asked then-President George Bush what he would do if his granddaughter were contemplating an abortion. The question forced Bush to admit he felt the choice was ultimately hers. Still, Phillips admits his looks get in the way, "but this is prime time, and we've gone for a certain look. My gag with the makeup people is, 'Wow! I look as artificial as possible. Let's make some TV!' "
One reason Phillips can make so much TV, he says, is that his home life is solid. He met his wife, Debra, 38, in 1985, on a flight from Hawaii. They wed six months later. "I trust my instincts," he says. So does she. "I thought, 'Are we nuts? We hardly know each other,' " says Debra, now at Columbia studying toward a B.A. in psychology. "I went with my feelings." Phillips does seem to have his priorities straight. He begged off the '88 Calgary Olympics to see Streeter's birth. And last August he rushed from the Simpson trial when Debra gave birth 13 weeks early to a baby girl. Phillips never saw the infant alive. "It was the saddest day of our lives," he says.
Usually, though, Phillips finds a bright side to every situation. When he missed Streeter's birthday in February to interview Sharon Stone, he persuaded the actress to sing "Happy Birthday" to his son on videotape. "He doesn't know who she is, since all her movies are R-rated," Phillips says. "But he'll appreciate it when he's 15."
GREGORY CERIO
TOBY KAHN in Dobbs Ferry
STREETER PHILLIPS IS LIKE MOST other 8-year-olds in suburban Dobbs Ferry, N.Y. He rides a skateboard and plays in Little League. But he has a quirk: Any mention of O.J. Simpson turns him pouty—and it's not that he's upset by the verdict. "Streeter's a little possessive of me," says his father, Stone Phillips, 41, who, as coanchor of the NBC newsmagazine Dateline, left for L.A. almost every month to cover the infamous trial. "When he hears the name O.J. Simpson, he's not a happy camper."
Advertisement
Today's Photos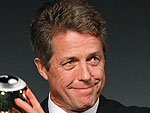 Treat Yourself! 4 Preview Issues
The most buzzed about stars this minute!