People Top 5
LAST UPDATE: Tuesday February 10, 2015 01:10PM EST
PEOPLE Top 5 are the most-viewed stories on the site over the past three days, updated every 60 minutes


HOLLYWOOD BLACKOUT
I would like to express my admiration and appreciation of your article on the exclusion of African-Americans, His-panics and other people of color from Hollywood. Our society is still in denial about the pervasiveness of institutional racism.
FRED JOHNSON, Medford, Mass.

Your story was totally unfounded and sensational. I am sure I will not see a PEOPLE headline that reads "NBA Whiteout." Would it be fair to say that the basketball industry is a "hotbed of black racism" and that whites are "shut out" from the NBA? Why isn't that a national disgrace?
JEREMY GUTWEIN, New Rochelle, N. Y.

Focus on writing about people and get off your liberal soapbox.
JEROME KRUEMCKE
Round Rock, Texas

With the exception of Samuel L. Jackson, Morgan Freeman, Quincy Jones and several other industry people, no other major black stars were quoted. It is clear that change must come from the top. It is equally clear that those black stars with proven box-office appeal are in a position to make that change.
MICHELLE MILLS, New York City

So what? I am sick and tired of hearing blacks whine. We had to hear about how there are not enough black coaches, black writers, blacks in baseball front offices, blacks on TV. If they didn't win an Oscar or weren't nominated, maybe they didn't deserve it. Whatever happened to "May the best man win"?
MARY COLEMAN, Houston

There is obvious racism in our society in housing, everyday jobs, credit applications, etc. But in show business? From what I read about Hollywood producers, they would cast Attila the Hun in a lead role for $20 million if the movie had any chance of being a blockbuster.
EDWARD RADOSH, Ambler, Pa.

Although African-Americans make up 12 percent of the U.S. population, we comprise a quarter of the moviegoing audience. If Hollywood doesn't want to represent us, fine. It is time to turn our backs on Oscars and Hollywood—to produce and support our own films, companies and awards.
VONETTA BOOKER, Stamford, Conn.

You have the audacity to criticize others while your own history is not all that impressive. Aside from Whitney Houston and O.J. Simpson, what other blacks have you had on your cover in the past year? Have you ever had a Sexiest Man Alive who was not of European descent?
NAEMA NUR, Arlington, Va.

I read your well-written story, and all I can say is, "Malarkey!" Are you saying there should be affirmative action in Hollywood? A quota system? What? I know the Academy is far from being perfect, but I think they do a pretty equitable job of rewarding talent and ability.
JAMES D. MEEHAN, Dagsboro, Del.

Hollywood racist? Give me a break! In almost every movie made today, the chief of detectives, the chief of surgery, the military commander, the judge, the mayor, the senator, etc., is black. The obvious and well-meaning intent is to portray blacks in roles of authority. The unintended consequence creates an unfortunate misconception that blacks are far better off in America than they are. Witness the growing backlash against affirmative action and quota programs. The theater of white faces you pictured is evidence of nepotism, not racism.
HAROLD BLUM, Amelia Island, Fla.

Cary Grant never received a single Oscar nomination—and he was white.
TRAVIS SABADO, Los Angeles

In your story on African-Americans in Hollywood, you referred to a role I didn't get, in which I would have been playing opposite a white actress. That role, however, was not the one I am currently shooting, opposite Geena Davis, in The Long Kiss Goodnight.
SAMUEL L. JACKSON, Los Angeles

Your failure to mention Dianne Houston by name is just a continuation of the blackout in the entertainment industry. Not only is she a wondrous filmmaker, but she is the only black nominated for an Oscar this year for Best Live Action Short Film.
LOIS SARKISIAN, Los Angeles


Reaction to our survey of racial discrimination in Hollywood (PEOPLE, March 18) was enormous, outspoken and deeply divided. Many correspondents praised us for shedding light on the issue, while others accused us of raising the issue where it does not exist and of implying that Oscar nominations are based on race and not on merit.
Advertisement
Today's Photos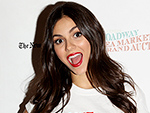 Treat Yourself! 4 Preview Issues
The most buzzed about stars this minute!