People Top 5
LAST UPDATE: Tuesday February 10, 2015 01:10PM EST
PEOPLE Top 5 are the most-viewed stories on the site over the past three days, updated every 60 minutes
Picks and Pans Main: Tube
This Week
ABC (Thursdays, 8 p.m. ET)
Grade: Pilot A+ Series A-
Lord knows, I don't ask much of you. But this week I'm beseeching you to watch the pilot of this new series. It's not just extraordinary TV—it's the best piece of filmmaking I've seen anywhere this year.
The drama is a lyrical coming-of-age story told through the eyes of 15-year-old Angela Chase, a Holden Caulfield for the '90s. As she bluffs her way through those excruciating teen years, Angela shares with us her solipsistic ruminations, including such observations as, "Cafeteria is the embarrassment capital of the world. It's like a prison movie" and "It's so strange how parents can, out of nowhere, turn psychic. It's unnerving." Whereas most TV shows transpire in some vague, undifferentiated time warp—could be the '50s, could be the '80s—My So-Called Life is very much of the moment, set in a world of raucous mosh pits, where girls rakishly wear backward baseball caps and bands have cheerful names like the Frozen Embryos—a world in which high school students have to pass through metal detectors in order to get to their classes.
As Angela, newcomer
Claire Danes
, 15, gives a luminous performance, perfectly conveying the adolescent paradox of halting awkwardness and blinding grace. Angela is painfully self-conscious everywhere but around her parents, with whom she is a disdainful know-it-all. Along with the acid-dipped Darlene on Roseanne, this is the only authentic portrait of a teenager a TV show has ever presented. (Okay, and maybe Zelda on The Many Loves of Dobie Gillis.) Bess Armstrong, a fine actress finally getting a shot in a decent show after a string of turkeys, nails the role of Angela's exasperated mother. But the cast is uniformly strong, particularly the teen contingent of Wilson Cruz, A.J. Langer and Jared Leto.
In subsequent weeks the series settles into a more predictable and sentimental mold, reminiscent of The Wonder Years, but it is still superior TV The debut episode is so poignant and so powerful, however, it deserves separate consideration.
USA (Thurs., Aug. 25, 9 p.m. ET)
B-
A nightmare-plagued journalist is sent by her magazine to investigate the mysterious goings-on in a small town where she soon finds herself under the spell of a malevolent modern-day sorcerer. (Of course, this happens to my colleagues all the time.) Here the writer is played by Suzanne Somers and the shifty shaman by John Vargas.
The movie starts spookily but grows increasingly silly as it wafts along. At least the plot should give Somers a week's worth of topics for the syndicated talk show she starts next month. How about When Past-Life Lovers Pay a Visit or Women Who Love Evil Wizards Too Much?
CBS (Sat, Aug. 27, 9 p.m. ET)
B+
In this pilot bucking for a spot as a midseason replacement, Kevin Dunn (Dave) plays a regular guy, a Chicago cop. But he has to have his mail forwarded to 1600 Pennsylvania Ave. You see, his wife (Helen Shaver) just got elected President of these here United States. The result: Mr. Joe Six-Pack Goes to Washington. Hey, you've got to like a fellow who leaves a state dinner to go down to the White House kitchen and grab a real sandwich, a man who slumps on a settee in the presidential bedroom, screaming at the TV set as he watches a hockey game. (You think Barbara Bush was a Blackhawks fan?)
As soon as Dunn stumbles across some Beltway skulduggery, though, his cop instincts kick in. The next thing you know, he's canceling his meticulously arranged social calendar and commandeering a motorcade to check out a murder scene.
The premise makes for an intriguing mix of political potboiler, sex-role comedy, light romance and mystery. The episode is well acted by Shaver, Meagen Fay and Duane Davis. The standout, though, is Dunn in a crafty, energetic performance that recalls Michael Chiklis in The Commish.
This is a fine pilot. I'm not convinced it could be sustained as a series, but I wouldn't mind finding out.
The Disney Channel (Sun., Aug. 28, 9 p.m. ET)
B+
The channel's laudable music series devotes this installment to Browne, the plangent singer-songwriter. The intimate interview segments are quite good, particularly when Browne's reminiscing about New York in the late '60s spurs him to spontaneously perform "The Birds of St. Marks," a song that he wrote for enigmatic Velvet Underground star Nico but never recorded.
The highlight is the ample selection of concert footage. The most resonant tunes still belong to the earlier era of Browne's career, compositions like "For Everyman" and "Farther On," which is set to a chronological photo collage. (It doesn't include snapshots from Browne's allegedly sometimes abusive relationship with actress Daryl Hannah.) It's interesting to see how delicately the years have etched Browne and his still-boyish face, his limpid Prince Valiant hair and his soulful eyes. Another clever segment seamlessly patches together footage of the singer performing "Doctor My Eyes" over a span of two decades.
The show's small-scale setting is perfect for a personal, unamplified artist like Browne. The only problem with this often delightful reverie is that it lingers on far too long.
>TUBE: For a good time, investigate My So-Called Life; a Disney Channel special celebrates Jackson Browne; Suzanne Somers confronts the supernatural in a TV movie, Seduced by Evil
SCREEN: First the bad news: farfetched fashion in A La Mode and gloomy girl gangs in Mi Vida Loca. Best advice: Grab onto a seal named Andre
SONG: Prince shows what's in a name; Sandra Bernhard offers more Excuses for Bad Behavior; the Jerky Boys dial a wrong number; Amy Grant seems confined in House of Love
PAGES: Sidney Sheldon stumbles with Nothing Lasts Forever; Audrey Hepburn gets star bio treatment; Peter Collier probes the Roosevelts
SO THE BASEBALL SEASON HAS BEEN disrupted again—the eighth work stoppage in 22 years. (It's kind of hard to designate this as a labor problem when your employee's average annual wage is $1.2 million.) Actually. I knew this was going to happen. The New York Yankees, the only team whose fortunes I have lived and died with since I was a kid, were way out in front of the American League East. The last time the Yankees were play-off bound was 1981, so of course the players went out on strike that year too. It's karma. Not that we're missing much. This new Baseball Network, an alliance between ABC, NBC and major league baseball, has been a bust. Their regional coverage means you get to see your home team—which you would have anyway—while the other games usually available on cable get blacked out. What a great deal! Leave it to the networks to give us a bland and extremely restricted menu while trying to convince us we're sitting at a smorgasbord. I would love to see the Yankees in the World Series. Otherwise—to paraphrase "Take Me Out to the Ball Game"—I don't care if they never come back.
Advertisement
Today's Photos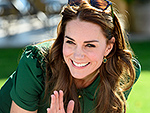 Treat Yourself! 4 Preview Issues
The most buzzed about stars this minute!