People Top 5
LAST UPDATE: Tuesday February 10, 2015 01:10PM EST
PEOPLE Top 5 are the most-viewed stories on the site over the past three days, updated every 60 minutes
The Man in the Guesthouse
Showbiz Wannabe Kato Kaelin May Be the Simpson Case's Only Rising Star
He was right, of course. For Kaelin, 35, nothing has been the same since June 12, when a vicious knife attack left two people dead, O.J. in jail and Kaelin himself near the top of the witness list. Curiously the tragedy has given Kaelin what he has longed for all his life—a place in the spotlight.
On Labor Day, Kaelin will appear as guest host of E! TV's
Talk Soup
in an onscreen audition that he hopes will land him a permanent gig as replacement for the departing Greg Kinnear. According to friends, a number of movie offers have come his way, and after years of scuffling through Hollywood casting calls, he has even caught the eye of the high-powered William Morris Agency. "He's not jumping into anything," says Bob, 33, a desktop publisher, who adds, "I heard he might be on
Saturday Night Live
."
In the long run, Kaelin's most important role will probably be as a key witness at Simpson's trial, and he can expect a grilling from prosecutors. TIME recently reported that witnesses have contradicted aspects of Kato's sworn testimony at the preliminary hearing on July 5. Kato may also be asked about tabloid tales of wild parties and his own alleged affair with Nicole. Those charges, say his friends, are untrue. "Kato is Mr. Clean," says Frank Cronan, a screenwriter friend of Kaelin's. "He has never even smoked pot. The guy runs every single morning." As for Nicole, says Cronan: "There was nothing sexual going on. She had more of an attraction to him than he did to her."
Yet if the gregarious Kato does have a weakness, friends admit, it is women. "Women love humor, and that's how Kato gets their attention," Cronan says. "He has more women than anybody." Adds
Playboy
centerfold Traci Adell, who talked to O.J. on the day of the murders: "He was fun to hang out with. He was always cracking jokes."
Even as a kid in Glendale, Kaelin was a natural ham and a cutup. Raised in a Catholic home, he was the fifth of six children born to Al Kaelin, a liquor salesman, and his wife, Izzy, a nurse. Nicknamed after Bruce Lee's character on TV's
The Green Hornet
, Kato was popular enough to be voted prom king at Nicolet High School during his junior year, and he even helped pitch the school baseball team into the state championship tournament. Robb Marcus, 36, his former catcher, remembers that "Kato didn't have a great fastball, but he had a lot of shtick." Harboring dreams of becoming another Johnny Carson, he headed off to the University of Wisconsin at Eau Claire in 1977, and by sophomore year had his own campus talk show,
Kato and Friends
. At the end of the school year, he quit and headed for Hollywood.
While struggling to find acting jobs, Kaelin worked as a singing waiter, a comic pitchman at car shows and a production assistant. He started a casting company for extras and took whatever B-movie roles came his way—
Beach Fever
and the upcoming
Cyborg 3
and
Inner Sanctum 2
. He delivered pizzas to producers and casting agents who hadn't ordered them, leaving his photo and phone number hidden under the pie. "The guy is very determined," says Cronan.
In 1983, Kaelin married Cynthia Coulter, now a 35-year-old legal secretary, whom he met while both were waiting tables in the L.A. area. The next year, Cynthia gave birth to their daughter Tiffany. She divorced Kaelin in 1989. Says
Beach Fever
director Alexander Tabrizi: "He was happy he got out. She didn't support him and his acting." Friends say that Kaelin remains devoted to Tiffany, whom he sees faithfully every other weekend.
For the next few years, Kaelin's career idled in neutral. Drifting from one part-time job to another, he was broke by the time he hit Aspen during Christmastime 1992, where he met Nicole. She was evidently so taken with the boyish, mop-topped Kato that when he asked to move into the empty guesthouse of her fancy rental home, she quickly agreed. Kato paid $500 a month, with discounts for baby-sitting her children Sydney, now 8, and Justin, 6. "People are making him out to look like a latch-on leech," says boyhood friend Robb Marcus. "But he's friendly enough to get people to attach themselves to him. I don't know of a person who didn't like him."
When Nicole bought a condo and wanted Kato to move in as an on-premises pinch-hitting baby-sitter, O.J. rejected the idea, offering his guest house free of charge. Says Tabrizi: "The Simpsons both liked Kato and wanted to help him out." No matter how much help came his way, though, it seemed Kaelin never had enough money. "He lived on the edge," Tabrizi observes. "He was looking for a break."
It is sadly ironic that Nicole Simpson's death may well have provided it. These days, Kato is bunking with friends in L.A. and San Diego and biding his time until the trial. But he still turns up at parties, including a recent bash hosted by director Peter Bogdanovich, and he has been chumming around with brat-pack bad boy Charlie Sheen. Meanwhile, Tabrizi is working on a deal to star Kato in
Beach Fever 2
, a low-budget comedy. Says another Kaelin friend,
Inner Sanctum 2
director Fred Olen Ray: "If I were him, I would be writing a book right now. Why not? You can't ask for more publicity than this. God bless him, I hope he makes a million bucks."
MARJORIE ROSEN
LYNDON STAMBLER, LYNDA WRIGHT and MARIA EFTIMIADES in Los Angeles and JONI H. BLACKMAN in Glendale
Contributors:
Lyndon Stambler,
Lynda Wright,
Maria Eftimiades,
Joni H. Blackman.
Advertisement
Today's Photos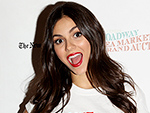 Treat Yourself! 4 Preview Issues
The most buzzed about stars this minute!