People Top 5
LAST UPDATE: Tuesday February 10, 2015 01:10PM EST
PEOPLE Top 5 are the most-viewed stories on the site over the past three days, updated every 60 minutes
Picks and Pans Main: Tube
Program Notes
NBC (Thursdays, 8:30 p.m. ET)
B
In a cozy Manhattan cappuccino bar, the best table in the house—the low one surrounded by a couch and a bunch of puffy armchairs—belongs to six young adults. Apparently claiming the desirable spot by virtue of squatter's rights, they seem to live in the establishment.
The ringleader of this caffeinated clique is an unlucky-in-love codependent (
Courteney Cox Arquette
). The rest of the klatchers range from the neurotic (David Schwimmer) to the snide (Matthew Perry) to the self-absorbed (Matt LeBlanc) to the New Age spacey (Mad About You's Lisa Kudrow). Then there's
Jennifer Aniston
, who appears in the pilot in tears and a wedding dress. (She fled the altar because her groom looked like Mr. Potato Head.) The scripts are filled with pop references—e.g., gags about David Hasselhoff, Shari Lewis and Mentos mints.
A game cast delivers the barrage of banter with an arch coyness that suggests they think they're in some Gen X Neil Simon play.
The show's saving grace is that as the weeks go by, the characters begin to grow on you. That has more to do with the actors' animation than it does with the rimshot writing.
NBC (Thursdays, 9:30 p.m. ET)
D+
Tart sitcom curmudgeon Dabney Coleman returns as Jack Buckner, an outspoken, vinegary magazine columnist. Ah, man's highest calling! Unfortunately the job description is being utilized in one of the season's worst shows. Our dubiously drawn journalist is at loggerheads with the magazine's new publisher, who is his daughter (Cynthia Gibb). He doesn't approve of her editorial policies or her boyfriend. The atmosphere of this impoverished sitcom is canned and phony. The jokes are noxious.
ABC (Sun., Oct. 2, 9 p.m. ET)
C+
Sitcom star Tracey Gold, who has fought her own battle with anorexia (PEOPLE, Jan. 31, 1994), stars in this fact-based movie as a young woman suffering from the same debilitating eating disorder. Gold's character eventually gets so out of control, so emaciated, that her parents Gill Clayburgh and William Devane) go to court to force Gold to submit to treatment.
The film sheds little light on the emotional wellsprings of the disease. Gold seems like a sensitive but well-adjusted young woman—until just before she leaves for college, when her compulsivities emerge. Incredibly, the script appears to link the onset of her disease with a visit to the dentist to have wisdom teeth extracted.
Gold imbues her performance with a haunted, anxious edge. But she gets outacted by Devane and Clayburgh and by Mark-Paul Gosselaar and Cameron Bancroft as her brothers.
What we have here is a disease-of-the-week drama: a numbing mix of the ghastly and the banal.
CBS (Sun., Oct. 2, 9 p.m. ET)
D
In an atrocious two-parter, Kenny Rogers returns as western cardsharp Brady Hawkes. This time he has to find his 19-year-old son (Kris Kamm), who is following the kind of career choice parents dread: Kamm has quit a New England prep school to join Butch, Sundance and the Hole in the Wall Gang! Now Dad has to find the outlaws and his son before a posse does. There follows a tedious, coincidence-crammed chase that stretches to Tuesday night and drags a cast including Loni Anderson and Dixie Carter from Fort Worth to La Paz.
It's not as if this stinker doesn't give warning. Any time the opening credits boast "Special Appearance by Bruce Boxleitner," that's a good tip you're not about to see a modern classic.
ABC (Tuesdays, 8:30 p.m. ET)
B
Comic Steve Harvey plays the owner of a Dallas video store and a strict single parent to three sons (Chaz Lamar Shepherd, Wayne Collins and Benjamin LeVert). Only the second part of that description counts, since most of this show is devoted to parental chiding and discipline, delivered with softening humor. Once Harvey is sure his boys have understood his smiley sermons, he'll trade a fist tap with them and conclude, "Then we're cool."
Sometimes he teases them. "You called me all the way down here just to look at me?" asks Collins. "Why not?" responds Dad. "I paid for you, didn't I? A man done paid as much for something as I have for you, got the right just to take it out and look at it every once in a while."
It's a bland but likable show, driven by Harvey, whose style recalls the mellower Richard Pryor.
>TUBE: James Fenimore Cooper's Hawkeye hits the trail anew; Kenny Rogers gambols again in Gambler V; Friends tries to be a coffeehouse Cheers
SCREEN: Blue Sky is cloudy; The New Age is a not-so-fine whine about life in the '90s; Phoebe Cates is miscast in Princess Caraboo; you may plot an escape from The Shawshank Redemption
SONG: Lyle Lovett proclaims I Love Everybody; Eric Clapton sings the blues; Barenaked Ladies strip away some of their silliness
PAGES: Tim Allen and Paul Reiser run wild in separate memoirs; dead men do tell tales in Patricia Cornwell's The Body Farm; Anna Quindlen takes a novel approach in One True Thing
>FRONTIER ADVENTURES
TWO NEW SYNDICATED SERIES (CHECK local listings) seek fresh life from well-traveled stars chugging down old trails. Set in 1755, Hawkeye stars Lee Horsley (Matt Houston) as Natty Bumppo, the Hudson River Valley hero of James Fenimore Cooper's The Leatherstocking Tales. Lynda Carter (Wonder Woman) plays a settler's widow on whom noble Natty has set his keen eye. Lonesome Dove: The Series is a sequel to the esteemed 1989 miniseries. It follows young Newt Call (Scott Bairstow), who has left the Hat Creek Cattle Company and Livery Emporium to seek his own fortune in 1870s Montana. Christianne Hirt plays Hannah Peale, the object of his awkward affections. The pilot guest-stars Dennis Weaver as a champagne-sozzled Buffalo Bill Cody. Both these handsome but hokey shows are lifted above the television herd by rugged outdoor scenery and period atmosphere.
>LADIES OF MYSTERY
FOR THOSE WHO PREFER THEIR TV with a British accent, here's a redoubtable twosome. "Blue Boy," the season opener for PBS's Masterpiece Theatre (Sun., Oct. 2,9 p.m. ET) is drawn from an old Scottish ghost story. The ever-evocative Emma Thompson stars as a pregnant woman staying with her unfaithful husband (Adrian Dunbar) at a resort haunted by a boy who drowned in the adjoining loch a century before. Then there's Anna Lee: Headcase (A&E Tues., Oct. 4,9 p.m. ET), the first in a bracing film series based on Liza Cody's novels. Imogene Stubbs stars as the title character, a thoroughly modern girl who has left the London police for a private detective firm. In the debut she's helping a disturbed teenager who is suspected of murder.
'TIS THE SEASON FOR GREETING NEW series. But we must also bid adieu to an old favorite: Clarissa Explains It All, which has its final outing Saturday on Nickelodeon (Oct. 1,8 p.m. ET). Our teen heroine is getting ready to graduate and step out into the world by herself. What apostasy! The show's star, Melissa Joan Hart, is only 18. TV actors rarely graduate from high school until they're in their 30s. But such verisimilitude is typical of this sitcom. Vivacious, loopy and bright—this has been one happening show for kids.
Advertisement
Today's Photos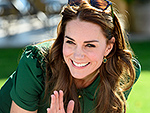 Treat Yourself! 4 Preview Issues
The most buzzed about stars this minute!