People Top 5
LAST UPDATE: Tuesday February 10, 2015 01:10PM EST
PEOPLE Top 5 are the most-viewed stories on the site over the past three days, updated every 60 minutes
Sudden Death
An Ex-Tennis Star's Life, Full of Renewed Promise, Ends in a Grim Accident
And Vitas wanted to be around them, even when he might have been wiser to be more selective. In 1983 the party that had become Vitas's life was interrupted when he was named in a federal grand jury investigation into an alleged conspiracy to buy $20,000 worth of cocaine. Although Gerulaitis was not indicted, he knew his party image would never be fully erased.
So it was no surprise that when Gerulaitis, 40 and in apparent good health, was found dead in a Long Island guest cottage Sept. 18, a stunned tennis world was quick to suspect that drugs were the cause. To Gerulaitis's wide circle of friends, his death seemed particularly poignant and tragic, since within the past two years he seemed to have put his drug habit behind him. After the death of his father, Vitas Sr., he had successfully completed a rehab program in Houston run by pro basketball coach John Lucas, and had begun a successful career as a tennis analyst with ESPN and CBS. The day before he died, Gerulaitis had flown from Seattle to Southampton, N.Y., to lend his name to a charity tennis clinic hosted by friends.
Gerulaitis gave on-court pointers the next day, but was a no-show at a party that evening. His body was found the following day at a cottage on the estate of a friend, Martin Raynes. The cause of death was first given as a heart attack, which only fueled the speculation about drug use. Then came a revelation that was, perhaps, even more shocking: An autopsy disclosed that Gerulaitis's blood contained lethally high levels of carbon monoxide, a deadly gas that police said had leaked from a faulty propane heating and air-conditioning system. Particularly insidious because it is odorless and colorless, carbon monoxide is the leading cause of poison deaths in the U.S., killing 5,000 people a year. Gerulaitis may simply have returned to the gas-filled cottage, been overcome by drowsiness and died.
Gerulaitis and his younger sister, Ruta, had first learned to swing a racket on the public courts of Brooklyn, taught by their father, a onetime Lithuanian tennis champion who had immigrated to the U.S. in 1949. A natural athlete, Gerulaitis moved on to the Port Washington (N.Y.) Tennis Academy, where he met tennis prodigies John McEnroe and Mary Carillo, both of whom became lifelong friends. He attended Columbia University for a year, then dropped out to join the pro tour in 1971.
Gerulaitis never quite became a superstar—though he came close. He won 27 singles championships in his 14-year career, and in 1978 was ranked No. 3 in the world. "What struck me back then was how hard he practiced," says sports agent Jeff Austin, Tracy's older brother, who played with Gerulaitis in the '70s. "He had a reputation of a party guy with a lot of talent, but he was the first one on the court in the morning and the last to leave at night."
He may have spent even more energy on family and friends. In 1977 he won the Australian Open and bought his parents a mansion on the Long Island shore, where he still lived part-time with his mother, Alodona. "His father used to be with him every year at the U.S. Open," says Denise Austin, Jeffs wife. "Vitas would walk around with him and say, 'Did you meet my dad?' He thought about other people's feelings, which is rare in a tennis player."
Pete Sampras remarked on Gerulaitis's thoughtfulness after losing a five-set match at this summer's U.S. Open. When he collapsed, exhausted, in the training room, Sampras told The New York Times, "Vitas unlaced my shoes, put a dry shirt on me, packed up my bag, and told me he understood just how bad I was feeling." Though no two figures in tennis seemed more dissimilar than Gerulaitis, the freewheeling extrovert, and the reserved Sampras, the two were planning to go to golf school together in December. Professionally and personally, Gerulaitis seemed to have a lot to look forward to. "The tragedy of it all was that this was going to be the second part of Vitas's life," says CBS sportscaster Pat O'Brien. "He would have been a great tennis announcer. He was a great guy. When you sat with Vitas, you had the best seat in the house."
SUSAN REED
MARIA EFTIMIADES in Los Angeles and CYNTHIA WANG in New York City
Contributors:
Maria Eftimiades,
Cynthia Wang.
Advertisement
Today's Photos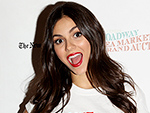 Treat Yourself! 4 Preview Issues
The most buzzed about stars this minute!