People Top 5
LAST UPDATE: Tuesday February 10, 2015 01:10PM EST
PEOPLE Top 5 are the most-viewed stories on the site over the past three days, updated every 60 minutes
Tale of the Tape
Chad Everett Took a Hard Look at Himself—and Got on the Wagon
"I'll bet I have signed at least 400 autographs that read: 'From Chad—To Chad,' " says Everett, a regular on the pro-celebrity charity golf circuit, where he plays with a 16 handicap. "People named their kids after me!"
Presumably most of those namesakes are now old enough to vote. Medical Center, the long-running, hugely popular series that made Chad Everett famous, ended in 1976 after a seven-year run. Two follow-up series, Hagen and The Rousters, bloomed and quickly faded in the early '80s. Now grayer than before but still ruggedly handsome, Everett is back again, on ABC's McKenna, playing a wilderness guide. Unfortunately for Everett, McKenna, after only three weeks on the air, has been yanked for what the network ominously calls retooling. Still, Everett considers just getting another shot at a series a significant step forward after a decade in professional oblivion—and a long battle with alcohol.
How bad did things get? Everett, 57, winces as he remembers the low point. It was a Saturday afternoon in February 1986. His wife, Shelby, a former actress he had married in 1966 when both were studio contract players, and their teenage daughters Katherine and Shannon were out for the day, leaving Chad alone in their home in the Westlake Village section of Thousand Oaks, Calif. He'd already had a drink when he took out the camcorder and taped himself reciting a poem he had written and planned to read at an upcoming benefit for the Muscular Dystrophy Association. Then he popped the tape into his VCR.
"I was watching and I said, 'Whoa, not only did you louse up a nice poem, you look like—Yuk! You look like a grape!' " says Everett, ruefully shaking his head in the sunny alcove of his five-bedroom house. "I was puffy. I didn't look healthy." In fact he was staring at the face of an alcoholic.
Seventeen years earlier, the 6'2" Everett, who had supporting roles in such mid-'60s films as The Singing Nun and Return of the Gunfighter, had been the picture of health as Medical Center's husky-voiced, soulful-eyed thoracic surgeon Dr. Joe Gannon. When the show expired, his career went on life support. Fortunately, Everett owned 15 percent of the show, which provided a comfortable income and the promise of more money to come. "Maybe I was a little too comfortable," he says.
He sat back and waited, but movie offers didn't materialize and his TV roles went nowhere. Gradually, Everett, a longtime social drinker, began drowning his frustration in booze. By 1985 he was consuming a quart of vodka a day. "I was a functional alcoholic," he says. "I never got...like this," he says, slurring his words in an exaggerated imitation of sottishness. But Shelby, who, now in her late 40s, had given up her own acting career to start a family and handle Chad's finances, was all too aware of the mood swings caused by his drinking, as was his elder daughter, Katherine, then 16. "Finally I confronted him," says Shelby. "I came into the bedroom with a big pot of coffee one morning and said, 'We have a major problem to deal with here.' " Everett wasn't listening. It took the sight of himself on home video a month later to sober him up.
For several long minutes that day, Everett gaped at the bloated apparition. "Finally I said, 'I am really in trouble.' I stepped outside, and I looked up and I said, 'Father, you take it. I can't handle it anymore.' " The next morning he called his daughters into his bedroom. "I am addicted to alcohol, and I am not going away to detox," he told them. "I am going to do it here so that you can see what happens to someone if you let a substance take control of you." The next morning he went to his first meeting of Alcoholics Anonymous. Everett says he has not taken a drink since that day and credits his self-control to his strong Christian faith and his own pride.
It took longer to jump-start his stalled career. Although Everett came close to landing parts in a couple of sitcom pilots and did a few guest shots (including Murder, She Wrote), roles were rare until last year when producer Gil Grant interviewed him, along with 49 other actors, for McKenna. Grant picked Everett. Why? "He never looked better, and he never acted better," Grant says. "Chad has been away for so long that he looks new to everybody. To the network he is a breath of fresh air."
To his wife of 28 years, he is a glorious anachronism, a romantic who, while courting Shelby, sent her so many flowers that, she says, "my balcony looked like a burial ground." He has also composed sentimental poems to her throughout their marriage, as well as to Katherine, now 25 and a media planner for an ad agency, and Shannon, 23, an actress. "He is still writing poetry to me," says Shelby. Every seven years the two renew their wedding vows, most recently in 1987 in Fern Grotto on the Hawaiian island of Kauai.
Their union, in short, seems rock solid. It even withstood a paternity suit brought against Everett in 1973 by actress Sheila Scott. "I knew the claim was not true," says Shelby, who investigated. "I believed Chad." So did the courts that subsequently exonerated Everett in the '80s. Even in the depths of his alcoholism, "Shelby never threatened to leave," Everett says. "She would tell me that she was there for me. If not for my family, I would have been in big trouble."
Recently, Everett taped an infomercial, one he's a lot more proud of than the one he did in 1986 for a homeopathic alternative to penile implants. ("I did that for the fat fee, strictly business," he says now.) In this new 30-minute spot for the Boca Raton-based National Recovery Institute, Everett speaks candidly about his own alcoholism. The message that he'd like other drinkers to hear, Everett says, is, "Yeah, man, I stepped in it pretty good. I got out of it with God's help and other people's help. So, whoever is listening: You don't have to stay there."
MICHAEL A. LIPTON
VICKI SHEFF-CAHAN in Westlake Village
Contributors:
Vicki Sheff-Cahan.
CHAD EVERETT IS ALWAYS STARTLED by the number of fans who approach him on the golf course and ask him to autograph something for "Chad."
Advertisement
Today's Photos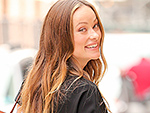 Treat Yourself! 4 Preview Issues
The most buzzed about stars this minute!