People Top 5
LAST UPDATE: Tuesday February 10, 2015 01:10PM EST
PEOPLE Top 5 are the most-viewed stories on the site over the past three days, updated every 60 minutes
Prince of Pique
Bidding for Sympathy, Charles Slams His Wife and Parents—and, Perhaps, Shoots Himself in the Foot
In Dimbleby's astonishingly candid biography, excerpted this month in London's
Sunday Times
, the prince is portrayed as an emotionally deprived pawn abandoned by his mother, bullied by his father and tortured by a paranoid wife whom he may never have loved. As he put it in a 1986 diary entry quoted in the book, "Frequently I feel...that I'm in a kind of cage, pacing up and down and longing to be free."
Unfortunately the notoriously impolitic Charles—who turned over not only his diaries but also 10,000 of his letters—badly misjudged the British public. In a nation that distrusts psychiatrists and despises "whingers" (read: whiners), Charles's apologia has been received with contempt. After digesting the first of three weekly excerpts from
The Prince of Wales: A Biography
, most observers pronounced the project a disaster.
Accusing Charles of betraying the Queen, Princess Diana and his sons, the newspaper
Today
noted, "The book reveals a self-obsessed, self-indulgent and selfish man constantly turning molehills of problems into insurmountable mountains.... There must now be serious doubt about his fitness to wear the Crown." Added the
Daily Mail
: "It is one thing for film stars to wash their dirty linen in public; quite another for a man in line for the nation's highest office."
Apparently the Windsors agreed; by all accounts, the awkwardly timed biography has deepened the schism between the prince and his parents. Published on the eve of their historic trip to Russia, the excerpt put the Queen and Prince Philip on the defensive and eclipsed their four-day state visit. Said to be furious at being portrayed as a callous father who harassed the timid Charles, Philip denied having read the excerpt of "that turgid book." On Oct. 16, he told a reporter, "I've never discussed private matters, and I don't think the Queen has either."
Though she made no public comment, Elizabeth reportedly was shaken by Charles's assertions that she had pawned him off to nannies and given him almost no affection. "She is horrified and shocked," said a close aide. "She believes that her family is going to behave better than this." Added a friend of Di's: "It's Charles versus the Queen now."
Palace watchers also predicted that Charles's revelations about his loveless marriage would jeopardize his relationship with Princes William, 12, and Harry, 10. Although newspapers are kept from them at Ludgrove, the private school where they are boarders, "children are terribly aware at that age," notes
Majesty
magazine editor-in-chief Ingrid Seward, author of Royal Children. "Obviously [the boys] are completely clued in."
Ironically, Diana is the one family member who seems to have gotten a public boost from
The Prince of Wales
, which is due in British bookstores Nov. 3. Although she was still reeling from the publication of
Princess in Love
, Anna Pasternak's perfervid romance-novel treatment of her alleged five-year affair with Life Guards officer James Hewitt (PEOPLE, Oct. 17), there was a backlash of support for the woman who had been branded an adulterer: In an Oct. 17 telephone poll of 37,000 viewers of a morning TV show, 54 percent sided with Diana, while 46 percent said that their hearts went out to Charles. "The Hewitt book was a pretty hot number for her, but everyone has forgotten about it, at least temporarily," says Seward.
As it happens, Dimbleby's portrait of the prince does make him seem all too human. In the words of a
Daily Mail
editorial, "Sympathy it will surely evoke. Respect is another matter...the dominant tone is self-pitying and self-righteous." In the excerpt, at least, Charles is portrayed as the victim not only of his father (who drives his young son to tears at the lunch table and "mock[s] him...so that he seemed foolish and tongue-tied") but of sadistic schoolmates, ruthless reporters and fate itself.
The Queen, Dimbleby writes, did little to help her hapless son: "Friends were frustrated by [her] failure to intervene.... She was not indifferent so much as detached; deciding that in domestic matters she would submit entirely to [Philip's] will."
According to Dimbleby, Charles's primary ally (apart from the unfailingly supportive Queen Mum) was his great-uncle Earl Mountbatten—a source of both praise and loving criticism. Concerned about Charles's selfish bent, he held up as a cautionary example the Duke of Windsor (once King Edward VIII) and cautioned the prince against "beginning on the downward slope which wrecked your Uncle David's life and led to his disgraceful abdication." When Charles's mentor was assassinated by the IRA in 1979, the prince wrote in his diary, "A mixture of desperate emotions swept over me—agony, disbelief, a kind of wretched numbness.... Life has to go on, I suppose, but this afternoon I wanted it to stop. I felt supremely useless."
By Dimbleby's account, it was Philip who pushed his 32-year-old son into the arms of Lady Diana Spencer. Rejected by Mountbatten's granddaughter Amanda Knatchbull (to whom he reportedly proposed in 1978), the prince had begun to court 19-year-old Di in the summer of 1980 after a chat at a barbecue in which she "told him how sad he had appeared at Mountbatten's funeral and how she sensed his loneliness." After he invited her to Balmoral and Sandringham, the press picked up her trail, and the pressure to announce an engagement became unbearable. When Philip told Charles that his only honorable alternatives were to marry Diana or end the relationship, Charles, says Dimbleby, "felt ill-used but impotent," and "interpreted his father's attitude as an ultimatum."
As Dimbleby tells it, the prince was shocked when his "easy and open" wife proved a desperate bulimic intoxicated by publicity and consumed by the notion that he was sleeping with Camilla Parker Bowles. (Accounts of that relationship were expected in the excerpt scheduled for Oct. 23.) Instead of turning his back on Diana, Charles "felt tenderness and pity for his wife" and "implored his friends to try to understand her difficulties," writes Dimbleby. In the beginning, he says, Charles blamed himself for her mood swings and suicide attempts: "He [told friends] that if it were not for him she would not be in such a state of misery, that it was too much to expect anyone to be the wife of the heir to the throne, the demands were too great, the pressures too daunting, the loss of freedom too stifling."
In autumn 1982, the prince arranged for Diana to consult a psychiatrist, but the problems continued. "During bouts of unhappiness," writes Dimbleby, "she would sit hunched on a chair, her head on her knees, quite inconsolable." By 1986 the marriage had disintegrated. In his diary, Charles lamented, "How awful incompatibility is, and how dreadfully destructive it can be for the players in this extraordinary drama. It has all the ingredients of a Greek tragedy.... I never thought it would end up like this. How could I have got it all so wrong?"
A more pressing question, it seems, is why Charles decided to parade his anguish before the world. By one account, advisers including Comdr. Richard Aylard, his private secretary, persuaded him to speak out after June 1992, when Andrew Morton's
Diana: Her True Story
(with its portrait of the prince as a cynical adulterer) exposed the Waleses' marriage as a sham. Prompted by a suggestion from Penny Junor, author of an earlier biography of Charles, Aylard reportedly persuaded him that a book and a documentary pegged to the 25th anniversary of his investiture could set the record straight.
While courtiers like Sir Robert Fellowes, the Queen's private secretary, vehemently objected, other confidants, including Camilla, reportedly urged Charles to tell his side of the story. (According to the
Daily Mail
's Richard Kay, they argued that only full disclosure—a "Clinton-style act of contrition"—would do.) Brought into the project by the producers of the TV documentary, Dimbleby was vetted by Charles's friends. As one chum of his put it to the Daily Telegraph: "I thought he would do a better job of protecting the prince."
Given carte blanche, the 50-year-old journalist shadowed Charles for a year—interviewing family members, including Philip and the Queen Mum, and debriefing a host of friends. According to Dimbleby's agent Jacqueline Korn the prince did not insist on final approval: "All we had in the contract was that he would read the book for factual accuracy. In terms of commentary, it was down to Jonathan himself."
Although Fellowes was allowed to read certain sections and check them for errors, Diana's camp was kept in the dark; neither she nor her aides saw the excerpt until Oct. 16. (The princess never granted Dimbleby an interview.) "She had no idea what was coming," a friend told the Daily Mail. "Can you imagine suddenly discovering your husband has told the whole world he never loved you?"
While Britain was still registering its shock over the first excerpt, Charles himself was reported to have "no regrets" about the project. On Oct. 16 he attended Crathie Church near Balmoral with the Queen Mum but otherwise remained out of sight.
For her part, however, Diana reportedly expected the worst: On Oct. 14, she apparently sought solace from Oliver Hoare, the London art dealer whom she allegedly plagued with anonymous phone calls last year. At 10:30 that evening, a News of the World team spotted a jittery Hoare driving into a back street in west London. Though he was not seen entering Diana's Audi, which was waiting nearby, and screeched away moments later, his Volvo remained at the scene until he returned at 10:30 the following morning.
When the story reached the papers on Oct. 16, it fueled speculation that Diana and Hoare, a married father of three, have been an item for some time. In recent weeks insiders have been whispering that she has a married lover and that Hoare is the lucky man. Claims Lady Colin Campbell (author of
Diana, The Princess Nobody Knows
): "It is definitely still on, much to the distress of [Hoare's] French-born wife [Diane]. She takes a Continental view of things, which says that boys will be boys, but good boys do not have high-profile affairs, nor do they flaunt them as he has done.
"Desperate for a period of quiet," according to friends, Diana fled to the U.S. on Oct. 19. After a brief stop in Manhattan, she was expected to go on to Washington, where she was to be the guest of Lucia Flecha de Lima, wife of Brazilian ambassador Paulo Tarso Flecha de Lima and one of her closest friends.
While Di was out of the country, parliamentarians continued their fierce debate about the couple's future. Pressuring Prime Minister John Major to press for a speedy divorce, MPs from both parties contended that if the Queen should die, it would be a scandal for Diana to be crowned at Charles's side. Though sources close to Major denied that he was urging the Waleses to alter their timetable, Cabinet ministers predicted that the divorce announcement would come in December.
On Oct. 18 lawyers for the Waleses tried to quell the controversy by announcing that there was "no truth" to reports that a divorce agreement had been reached. A Palace spokesman added, "As was stated quite clearly when their separation was announced, the prince and princess have no plans to divorce. That remains the position."
Seasoned Wales watchers, however, say that the couple's lawyers have been hard at work but that the two are still at war over several issues. Diana is insisting that Charles initiate the divorce, and she is seeking guarantees about continuing her charity work.
According to a senior member of the royal household, Charles's parents have entered the fray. "The biggest sticking point is the question of whether Diana will keep her title," he says. "The one person who is arguing that she shouldn't is Prince Philip, whose position is that the title is the personal gift of the sovereign. The Queen herself wants peace and quiet and is happy for Diana to retain it, but Philip wants it removed."
A far more serious issue, of course, is the question of whether the tarnished Charles can ever take the throne. Legally there is little problem. Neither the constitution nor the Church of England forbids a divorce from becoming monarch, though remarriage is not normally allowed by the church. But baring his soul to Dimbleby, it seems, did little to persuade Britons that Charles is suited for the job. As the Sun noted on Oct. 17, "He has the upbringing, the dedication and the training. But he lacks the most vital qualification: the respect of his subjects."
Calls for Charles to allow
Prince William
to take his place in the succession are bound to grow louder. And while Charles's partisans assert that he is determined to become King, one well-informed source says he knows that his cause is hopeless. According to the Palace insider, the prince may be prepared to relinquish his claim after the Waleses' divorce is announced—rationalizing it on the grounds that he wants to repair the damage caused by his shattered marriage. If that should happen, of course, it would explain why he felt he had nothing to lose by his clumsy effort to blame his family for his troubles. In the words of one
Daily Mail
commentator, "[Charles's] signature on the contract with Jonathan Dimbleby may turn out to be his signature on an act of abdication."
MICHELLE GREEN
MARGARET WRIGHT, LYDIA DENWORTH and ELIZABETH TERRY in London
Contributors:
Margaret Wright,
Lydia Denworth,
Elizabeth Terry.
Advertisement
Today's Photos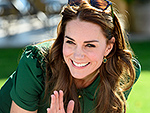 Treat Yourself! 4 Preview Issues
The most buzzed about stars this minute!