People Top 5
LAST UPDATE: Tuesday February 10, 2015 01:10PM EST
PEOPLE Top 5 are the most-viewed stories on the site over the past three days, updated every 60 minutes
Picks and Pans Main: Tube
Viewer's Choice


ABC (Sat, Nov. 19, 8 p.m. ET)

B-

A softhearted insurance claims adjuster (boy, is he in the wrong profession!) from Philadelphia takes his spunky daughters (the cute-as-bugs Olsen twins from Full House) to a dude ranch in Colorado. The ranch's kindly owner (Northern Exposure's Peg Phillips) is being hoodwinked by her devious son (Martin Mull).

It falls to the twins to save the day, an assignment that involves a magical Indian, a beautiful rodeo trick rider, a preternaturally wise horse and a gold mine.

Mull's plot is to pave over this pocket of Old West charm and turn it into a tacky theme park. Too late. I think the Olsens have beat him to the punch. Call it the Blonderosa.

NBC (Sundays, 7 p.m. ET)

B+

In the 22nd century, with the home planet long uninhabitable, our race has been living for generations on orbital stations. But with youngsters dying off from a mysterious disease, a small band of pilgrims makes a desperate voyage to colonize a distant planet. When they arrive, though, they're not alone on the new Eden. "We were perhaps foolish to believe there was no intelligent life here," says the obligatory cyborg (Sullivan Walker). Hell's bells, they're not even the only humans on this orb 22 light-years from our galaxy.

It would seem this planet is teeming with life. So far we've met a species that resembles a shaggy horseshoe crab and a race of skeletal creatures who suddenly rise up out of the sand. (The series is shot in New Mexico.)

Earth 2 shares a certain starchy solemnity with seaQuest DSV, the simpatico sci-fi series it precedes on Sunday nights. But the newcomer, the final rollout of the fall series, has a superior cast (including Debrah Farentino, Clancy Brown, Antonio Sabato Jr., Jessica Steen and Rebecca Gayheart), better special effects and a cohesive if not always convincing futuristic Zeitgeist. If only the show had a more energetic atmosphere, its characters wouldn't seem so lost in space.

NBC (Sun., Nov. 20, 9 p.m. ET)

B-

At a Boston hospital one doctor (Joanna Kerns) comes to suspect a nefarious conspiracy is afoot as otherwise healthy people begin to drop like flies. As soon as characters develop that telltale cough, you know they're not long for this film. Kerns's only confidante is a jut-jawed hospital administrator (Gregory Harrison).

Director Larry Shaw attempts to evoke a Hitchcockian air, but the film, which costars Tobin Bell, Max Gail and Rebecca Schull (Wings), is too bizarre and disjointed to sustain a mood. Despite it all, the plot, from a typically paranoia-filled novel by M.D.-author Cook, is oddly gripping.

NBC (Mon., Nov. 21, 9 p.m. ET)

A-

Don't be fooled by that maudlin title or the movie's weepy plot (an exemplary mother is dragged into a child-custody fight by her daddy-come-lately ex merely because she refuses to give up a rewarding career in nursing). This film is a subtle and even-handed examination of our entrenched assumptions about parental roles, further distinguished by excellent acting, most notably from Anne Archer and John Heard as the contentious parents.

The Disney Channel (Tues., Nov. 22, 9 p.m. ET)

A-

Nostalgia doesn't get much more vivid than this time capsule of the 1950s. The clip-happy panorama, which concludes the following Tuesday, reels through the Korean War, Howdy Doody, Smokey the Bear, tract-house suburbs, Elvis, coonskin caps, Sputnik, the Edsel, and lots and lots of commercials. Some of the pieces are hilarious, such as Ron and Nancy Reagan filming an appliance endorsement while a befuddled young Patti looks on blankly.

Abjuring narration for a flood of chronological period footage—some familiar, some obscure—the special is surprisingly eloquent at capturing the garish, ingenuous, overstocked tenor of this decade.

>TUBE: Refugees from our planet explore a new world in Earth 2; the Olsen twins turn cowgirl in When the West Was Fun; the Disney Channel looks back to The Fifties

SCREEN: Interview with the Vampire is not always bloody good; Tim Allen makes merry in The Santa Clause; The Last Seduction is wickedly enjoyable; the corn is high in Miracle on 34th Street

SONG: Billy Ray Cyrus's Storm in the Heartland booms; George Strait hits the bull's-eye With Lead On; Dionne Warwick takes a bumpy ride to Rio

PAGES: Christopher Andersen unmasks Michael Jackson; Mel Tormé gets lyrical about Singing Teachers; Roy Blount Jr. charms with Southern Humor

>THE WIT AND THE WARBLER

CABLE RECOGNIZES A PAIR OF TANGY American originals this week. First A&E presents The Infamous Dorothy Parker (Thurs., Nov. 17, 9 p.m. ET), a breezy yet illuminating portrait of the writer, notorious wit and bon vivant (1893-1967). The film combines running commentary from the likes of Gloria Steinem and Fran Lebowitz with scenes from the upcoming feature film Mrs. Parker and the Vicious Circle. TNN, meanwhile, devotes itself to a different kind of legend with Merle Haggard: An American Story (Tues., Nov. 22, 8 p.m. ET). The special begins with the craggy country star visiting California's San Quentin Penitentiary, where he served three years for burglary in the 1950s. (It's an experience he credits with inspiring his music career.) Also in attendance are such country stars as Brooks & Dunn, Vince Gill, Lorrie Morgan, Alan Jackson and others, paying fealty to the master. This slapdash two-parter, which concludes the following night at the same time, is, like the Hag's music, ragged but right.


A DECADE AND MORE AGO, MANY A stand-up comic got easy laughs by suggesting that the primary benefit of subscribing to all the pay channels was a virtually continuous chance to watch The Beastmaster, a bad sword-and-saucery epic from 1982. Well, that was back during cable's awkward growing years. Now the medium is a mature, established industry. And after months of closely monitoring the offerings of the pay-cable channels, I am proud to announce that the most frequently broadcast movie of the year was (Hollywood fanfare, please) Bikini Car Wash II. Now we're getting somewhere!
Advertisement
Today's Photos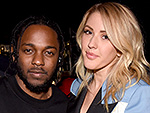 Treat Yourself! 4 Preview Issues
The most buzzed about stars this minute!