People Top 5
LAST UPDATE: Tuesday February 10, 2015 01:10PM EST
PEOPLE Top 5 are the most-viewed stories on the site over the past three days, updated every 60 minutes
Picks and Pans Main: Song
Lookin' Back at Myself
Decked out with trendy Day-Glo sportswear and condoms as accessories, this trio burst onto the scene in 1992 with their near triple-platinum debut album, Ooooooohhh...on the TLC Tip. Then, last June, their rapper Lisa "Left Eye" Lopes made headlines for another reason: She was charged with felony arson for allegedly torching the mansion of her boyfriend, Atlanta Falcons wide-receiver Andre Rison, and TLC's future seemed uncertain. If the threesome—which includes singers T-Boz Watkins and Chilli Thomas—can survive Lopes's legal mess and continue to create records as satisfying as their second effort, TLC might have a long career ahead.
The sharp funk and libidinous R&B of CrazySexyCool easily outgrooves its predecessor's sloganeering bubblegum hip hop. Those snaky bass lines on "Kick Your Game" and "Switch" could move the world's laziest couch potato, and "Creep," the first single, captures Watkins's husky voice in top slinky, slithering form. She's easily the best thing about TLC. Though Lopes's raps are appropriately sassy—if seriously underemployed here—Thomas's more generic croon fails to create any striking effect. But with Watkins out front, CrazySexyCool really lives up to its title. (LaFace)
Big Head Todd & the Monsters
Fresh off the gold success of their slickly produced major-label debut, the Colorado trio retreated to an empty Boulder theater to record this inexplicably misspelled follow-up. Led by singer-songwriter Todd Park Mohr, the group has produced a stripped-down, more personal album that harkens back to their indie origins. The disc's meditative lyrics are brought to life by Mohr's expressive vocals and earthy-blues guitar work. On the title tune he sounds like a Rocky Mountains version of Mark Knopfler as he wearily contemplates the sad cycle of romance: "When love is gone I'll invent again." Even on the harder cuts such as "Neck-breaker," the band restrains the solos to call attention to the emotions expressed. Only the catchy but cliched single "In the Morning" falls short of the band's high lyrical standards. By stepping back from a more commercial sound, Mohr and the Monsters prove that a whisper sometimes gets just as much attention as a shout. Now all they need is a dictionary. (Giant)
Charles Brown
These blues are like well-aged brandy: smooth, yet full of fire. Brown, 72, developed his suave approach to the blues playing in Hollywood after-hours clubs in the '40s and '50s and recorded a string of R&B hits that have just been reissued on The Complete Aladdin Recordings of Charles Brown (Mosaic Records, 35 Melrose Place, Stamford, Conn. 06902; 203-327-7111). In recent years he has distilled the boogie rhythmic patterns he plays on piano to light and swirling essences and has further refined his tuxedo-slick vocal style.
Still, when Brown sings of "hard times and tribulations" in the title track of These Blues, the message rings true. After Brown's early success, the advent of rock and roll sent his career into eclipse, and he had to supplement his income by working for a janitorial service until Bonnie Raitt invited him to be her opening act on a 1990 tour. He has since recorded five albums of which These Blues is the best yet. Loneliness and heartache remain Brown's stock in trade, but his glistening piano runs and velvet vocal tones, particularly on "Amazing Grace" and on Duke Ellington's "I Got It Bad (and That Ain't Good)," are the work of a man who is the soul of elegance. (Verve)
Mary J. Blige
Listening for vintage musical references on this fine follow-up to Blige's double-platinum debut is like playing spot-the-cameos during a Robert Altman film. Those jazz-fusion licks on "Be with You" are as late-'70s as leisure suits with mile-wide lapels. So are the disco riffs punctuating the '90s funk-swing of "Be Happy." And that's one of Rick James's steamiest bass lines underscoring "Mary Jane."
Taking a cue from rap, Blige and her producers have piled generous helpings of classic R&B-derived styles onto sleek, modern hip-hop soul, weaving an aural quilt that's more interesting than the stock synthetic backing tracks that have become so prevalent in contemporary R&B. Never zooming into pyrotechnic overdrive, Blige has the loose vocal manner of a female rapper who was born to sing, whether she's wailing through the brassy blues of "I'm Goin' Down" or scatting up a storm near the end of "Mary Jane." She even manages to make an invitation as frighteningly hokey as "Come into ray bedroom, honey/What I got will make you spend money" sound tempting. (Uptown/MCA)
Steve Kolander
Attention, Chris Isaak fans. There's a new swivel-hipped, forelock-in-the-face loverboy in town. Writing or cowriting all 11 cuts on his debut album, this 32-year-old Austin, Texas, native advises his fellow men to "Listen to Your Woman" ("or you'll lose it all"); he tempts a lover to "Scoot Over, Move Closer" and "kiss me/like they do in the movies/hold me/like you do in my dreams." Kolander's voice drips with pain and desire; his sinuous melodies make for all-season mistletoe. If his music is a bit more cloying than Isaak at his best, there's no denying this album's consistency, emotional shimmer and danceable (sometimes rockabilly) beat. (River North Nashville)
Aaron Tippin
With his hard-edge, growling vocals and Hank Williams-esque yodel, Aaron Tippin has managed to log five country Top 10 singles (including a No. 1) in the four years he has been recording. But he hasn't yet made it to the major leagues with Garth, Clint and the other hot-hatted hunks, and this fourth album, with its mostly business-as-usual cuts, isn't likely to change his status. "I Got It Honest" is a return to the type of working-man, blue-collar anthem that got Tippin on the charts in the first place ("You've Got to Stand for Something" in 1990); and "She Feels Like a Brand New Man Tonight" has a rowdy Brooks & Dunn feel to it (along with a similar song title). But there are a few nice ballads, like "You Are the Woman" (in which his wail is so heartfelt you'd swear he's baying at the moon) and the title cut. The overall effort will satisfy his fans; perhaps, though, this likable hillbilly's next outing will better showcase his talents—and bring him out of the shadows of all those Stetsons. (RCA)
Contributors:
Jeremy Helligar,
David Ellis,
David Grogan,
Eric Levin,
Randy Vest.
TLC
Advertisement
Today's Photos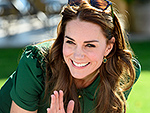 Treat Yourself! 4 Preview Issues
The most buzzed about stars this minute!