People Top 5
LAST UPDATE: Tuesday February 10, 2015 01:10PM EST
PEOPLE Top 5 are the most-viewed stories on the site over the past three days, updated every 60 minutes
Mondale Wins! (At Last)
Walter's Daughter Eleanor Settles into a New TV Job and a New Life (Again)
Her own answer? It would have to be the college semester she spent in Kenya, where, early one morning, baboons jumped over her head from river-bank to riverbank. "That," she says, "was the coolest moment of my life."
The new job may pale by comparison, but she's not complaining. "It's fun," she says. "And I'm doing the funnest part of all—showing up, getting my makeup done and talking."
Indeed, over the last few years, unemployment has had a sobering effect on Mondale, 34, who in her day partied till dawn and married a pro-football player and a disc jockey in rapid succession. "It was scary," she says. "I didn't like not having work and not having people return my calls."
That's hardly the manner of life to which she was born. The middle child of Fritz and Joan Mondale (brothers Ted, 37, and William, 32, are both lawyers), Eleanor caught the world's eye with her youthful antics (at 17, she wore a tux to the Carter-Mondale Inaugural ball). Twice during her years at St. Lawrence University, she made not very successful tries at acting in L.A. After graduating in 1982, she took a third, desultory stab at Hollywood, then found work as a radio-and TV-feature reporter in Chicago and, later, Minneapolis. Along the way she met and, in 1988, married then-Chicago Bear all-pro tackle Keith Van Home. The marriage lasted 16 months. "We both really loved each other a lot, but we were not compatible in any way," she says. Moving to Minneapolis, she wed disc jockey Greg "Thunder" Malban in 1991; that marriage lasted three months. "I make bad choices," Mondale says ruefully. "I've got such dodgy tastes in men." After the divorce she returned to Chicago, where, with little work to be had, her bank account headed south. Finally, last January, she went west once more, landing the Q&E! job in July. Her family has been supportive throughout. She talks by phone weekly with her folks in Tokyo, where Dad is U.S. ambassador to Japan. Even during her tough times, Mondale wouldn't ask for financial help. "When you're nearing 35," she says, "going 'Hey Dad, I can't make these payments' just isn't cool."
These days she shares a house in L.A. with longtime (platonic) pal Joe Weldon, 33. There's currently no boyfriend in the picture. To Mondale, it's more important that she has a new perspective on her career. "The first three times I lived here," she says, "I was really insecure. I'd look down at the city and say, 'Oh, my God, I'm not good enough.' " She adds, "But experience does make you grow. I really like it here this time."
MARK GOODMAN
LYNDA WRIGHT in Los Angeles
Contributors:
Lynda Wright.
ELEANOR MONDALE HAS SURVIVED three failed attempts at Hollywood, two failed marriages and a near miss with bankruptcy—but, hey, at least she's a Democrat with a job. The statuesque (5'9") daughter of ex-Vice President Walter "Fritz" Mondale is host of the E! entertainment cable network's Q&E! show featuring celeb-in-the-street responses to such queries as, "What moment of your childhood would you like to relive?"
Advertisement
Today's Photos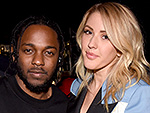 Treat Yourself! 4 Preview Issues
The most buzzed about stars this minute!