People Top 5
LAST UPDATE: Tuesday February 10, 2015 01:10PM EST
PEOPLE Top 5 are the most-viewed stories on the site over the past three days, updated every 60 minutes
A Fleeting Freedom
Former Beirut Hostage Frank Reed Becomes a Captive of the Demons Within
But just as suffering had brought him fame, so too did fame help bring him suffering. Last month, beset by a growing drinking problem, a marriage on the rocks and criminal charges that he had assaulted his estranged wife, Reed, now 62, found himself in a psychiatric ward at the Veterans Administration Medical Center in Boston. "We all tried to help him," says his brother Edward, 77. "But he took the attitude that he could do things on his own."
That willfulness was certainly in evidence during his captivity in Beirut. Dragged from his car by members of the Organization of Islamic Dawn, Reed spent most of the 44 months blindfolded. He steadfastly refused the books, television and exercise privileges his captors offered. (As it happened, Reed was himself a Muslim, having converted in order to marry Fifi.) Twice he tried to escape, which resulted in severe beatings. Reed viewed such defiance as a method for survival—and a badge of honor. "I've always been dogged and independent-minded," he said after his release. "The way I saw it, privileges from the guards only reinforced their hold over us." But the other hostages found him odd and prickly toward them as well. "They didn't want anything to do with him," says one source deeply involved in the hostage crisis. "They had trouble finding kind words for him."
After his release, Reed evidently came to feel the same way toward the others. With his own brief celebrity already fading, he became envious of the attention given Terry Anderson, the former Associated Press correspondent in Beirut who was released in December 1991 after six years in captivity, the longest of any of the hostages. "He never spoke nicely about Terry Anderson and the rest," says Bobbi Burns, a bartender at the 99 Restaurant in Malden, where Reed often came to drink. "I asked him once if he ever wanted to get together with them, and he just said, 'No way.' " Reed was also bitterly disappointed to discover no publisher was interested in a book he wanted to write about his captivity.
In the years since his release, Reed, who grew up in Malden, the son of a prominent city councilman, had apparently helped support his family with an $84,000 payment he received from the U.S. government. This year his behavior became increasingly erratic and belligerent. He showed up more and more at the 99 and other watering holes in town, often drinking heavily. By October, Reed had separated from Fifi. He started spending much of his time wandering the streets, looking disheveled and almost always wearing the same clothes. "I was frightened of him at the end," says bartender Burns. "I wouldn't have been surprised if he had pulled out a gun."
Last month that apprehension seemed justified. At lunchtime on Nov. 12, Reed wandered into the Pearl Street Restaurant and began drinking ketchup and steak sauce straight from the bottles. Asked to leave, he threatened to kill the bartender. The next day he encountered Fifi on Exchange Street in Malden. She later told police that Reed had pointed a finger at her as if holding a gun to shoot her, then hurled a bag of trash at her before pushing her aside and stalking off. In a rambling interview, Reed later told the Boston Globe that the woman he confronted was not really his wife. "[Fifi] died over in Syria," he said. "And they sent over a twin."
Taken into custody, he was released on condition that he get psychiatric help, which led him to the VA hospital in Boston. For most people in Malden now, there is hope that the town's onetime hero can pull his life together again. "Where it goes from here is up to him," says Malden police chief Neil Buckley. "Everybody's trying to help, from the police to the courts—even the people he's threatened."
BILL HEWITT
STEPHEN SAWICKI in Malden
Contributors:
Stephen Sawicki.
FOR 44 MONTHS HE HAD ENDURED BRUTAL captivity as one of America's 16 hostages in Lebanon. Released in April 1990, Frank Reed, then 57 and founder of the Lebanese International School, returned to a hero's welcome in his hometown of Malden, Mass. Yellow ribbons and balloons lined the streets. There was a parade, with Reed riding on the back of a white convertible, flanked by his Syrian-born wife, Fifi, then 39, and son Tarek, 10. Journalists came to interview him; colleges asked him to give speeches. And Reed quickly came to love the adulation—to a fault. "His celebrity was important to him," says Arthur Silbert, a shopkeeper in Malden who often talked with Reed. "He went around town with a puffed-up chest and an arrogance about him."
Advertisement
Today's Photos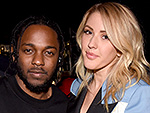 Treat Yourself! 4 Preview Issues
The most buzzed about stars this minute!