People Top 5
LAST UPDATE: Tuesday February 10, 2015 01:10PM EST
PEOPLE Top 5 are the most-viewed stories on the site over the past three days, updated every 60 minutes
The Best Medicine
Back from the Mire of Manic Depression, Comic Shecky Greene Learns How to Laugh Again
With his ricocheting ad-libs and scattershot, Robin Williams-esque non sequiturs, Greene can best be described as, well, manic. Unfortunately that also describes one extreme of the illness that nearly drove the 69-year-old stand-up comedian, one of Las Vegas's top draws in the '60s and '70s, out of show business. His manic depression, which was hereditary (his mother suffered from it, and a depressed uncle committed suicide), involved severe panic attacks that ultimately forced Greene off the stage in the late '80s. "I don't know what the hell happened," he says. "The fear of going onstage got worse and worse. It was like a curtain came down between me and the audience." But thanks to the support of his wife of nine years, Marie—and the antidepressant Zoloft—Greene is happy, healthy and hilariously back on tour, zinging audiences anew at his recent, sold-out gigs in Las Vegas and L.A. "I'm back," he says. "Something has been cleansed within me, and it's easier now."
Behind his extroverted, genial chatterbox facade, Greene had long been depressed. Growing up in Chicago the son of a shoe salesman and a housewife, he was a star athlete and actor in high school who, after a two-year stint in the Navy at the end of World War II, began seeing a psychiatrist at age 20 for what was quickly diagnosed as manic depression. Against his doctor's advice to continue therapy, Greene (whose real name is Fred Sheldon Greenfield) stopped going; instead he began performing in small Chicago comedy clubs and rose quickly. Rejecting scripted jokes in favor of playing off his audiences, or whatever was at hand (he once spotted two cockroaches onstage, dropped to his knees and began calling a race), Greene became a huge hit. By the 1960s he had joined the pantheon of Vegas headliners that included Johnny Carson, Bill Cosby, Buddy Hackett and Don Rickles and was pulling in $100,000 a week. He was also a regular on The Ed Sullivan Show and the TV series Combat.
But there was nothing funny about Greene's personal life. He developed a drinking problem in the '60s that led to public brawls, blackouts and increasingly eccentric behavior. (In the early '70s, he was arrested for driving his car into the fountain at Caesar's Palace; when police asked him to roll down the window, he replied, "No spray wax.") He became hooked on gambling and lost a bundle. Around this time he began a 20-year addiction to Xanax, a prescription sedative that Greene says only magnified his problems. Through it all, he married twice—in 1953 and in 1972. (Greene has two daughters, Dori, 34, and Alison, 32, from his first marriage.) Friends knew he was foundering. "At dinner," recalls friend and fellow comic Norm Crosby, "he'd say, 'This room is depressing me! I gotta get out of here!' It would hit him at terrible times."
In 1987 came the fall. In the middle of a performance in Vancouver, B.C., Greene walked offstage, vowing never to return. "He couldn't take it anymore," says Marie, 57, whom he married in 1985. "The sweat would pour out of him like he was about to have a heart attack."
Greene stopped working and retreated to his home, where he became a virtual recluse, spending his days in his king-size bed, shaking and crying. "I had this feeling of impending doom," says Greene, despite continual therapy. "Life was meaningless and not worth living." Desperate to get her husband out of the house, and to distract him from his troubles, Marie eventually persuaded him to take up golf. "I never worked as hard at anything as learning how to play," he says. "Golf was very therapeutic."
Greene's real salvation came in 1990, after Marie saw Los Angeles psychiatrist Ronald Gershman on a TV news show extolling the virtues of Zoloft, an antidepressant similar to Prozac. Greene began seeing Gershman, who immediately hospitalized him for 11 days and spent a year and a half weaning him off Xanax before prescribing the new drug. Eighteen months later, Greene felt confident enough to go to parties and crack jokes. "The thing that pulled him through this is Shecky's love of performing," says Gershman, who still sees Greene twice a week. "When he was able to experience his talent again, that really helped him."
Since booking himself a two-night stand at the Desert Inn in Las Vegas last May, Greene has played to packed houses in Atlantic City and will take his act to the Bahamas for New Year's. He also landed a gig playing himself in a recent Northern Exposure guest shot. Gone are the sweats, the shakes and the consuming anxiety. "According to my psychiatrist," says Greene, "the only thing I need to worry about now is golf."
PETER CASTRO
CRAIG TOMASHOFF in Los Angeles
Contributors:
Craig Tomashoff.
RELAXING POOLSIDE IN THE BACKYARD of his four-bedroom, Tudor-style Los Angeles home, comic Shecky Greene is up to his old shticks—and some new ones. About political correctness, he says, "Everybody wants to be called something else these days, but my grandfather had it right. To him, everybody was equal. He'd look at people and say, 'That's a son of a bitch, that's a son of a bitch and that's a son of a bitch.' "
Advertisement
Today's Photos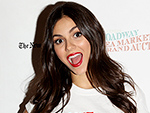 Treat Yourself! 4 Preview Issues
The most buzzed about stars this minute!