People Top 5
LAST UPDATE: Tuesday February 10, 2015 01:10PM EST
PEOPLE Top 5 are the most-viewed stories on the site over the past three days, updated every 60 minutes
The Final Victim
Haunted by His Grim Legacy of Murder and Cannibalism, Jeffrey Dahmer, Like the Families of Many of His Victims, Felt He Deserved to Die
And during weekly prison meetings with his minister, Roy Ratciiff of the Church of Christ in Madison, Wis., Dahmer often contemplated "the question of death," asking Ratciiff if he was "sinning against God by continuing to live." At their last meeting, on the day before Thanksgiving, says Ratciiff, Dahmer's weekly Bible reading was from the Book of Revelation—pages brimming with prophecies of hellfire, damnation and apocalyptic fury. The passage he chose was eerily appropriate to his own yearnings to be removed from this earth—and his frustration at still being alive. "In those days shall men seek death and shall not find it," Dahmer read, "and shall desire to die, and death shall flee from them."
Death found Jeffrey Dahmer, 34, just five days later. On the morning of Nov. 28, Dahmer and two other inmates were on janitorial detail, cleaning the bathrooms at the gym in the Columbia Correctional Institution in Portage, Wis., where Dahmer was serving 936 years for the grisly murders and dismemberment of 16 young men. Left alone by the guards for about 20 minutes, Dahmer was discovered slumped on the floor, his head beaten to a pulp, a bloody broom handle nearby; he died en route to the local Divine Savior Hospital. Another inmate, Jesse Anderson, was also badly beaten, in the nearby showers, and died Nov. 30, while a third, Christopher Scarver, imprisoned for an execution-style murder during a robbery in 1990, remains the only suspect in both deaths. But though Dahmer may have felt he had little to live for, his mother met his death with less equanimity. "Now is everybody happy?" Flint, 58, raged when she heard her son had been murdered. "Now that he's bludgeoned to death, is that good enough for everyone?"
For some of the relatives of his victims, the answer is a defiant yes. "I'm happy and very excited that the monster is finally dead," said Janie Hagen, whose brother Richard Guerrero was slaughtered by Dahmer in 1988 at the age of 21. "The Devil is gone." But for others, killing is killing, no matter how vile the victim. "I couldn't stop crying when I heard the news," says Theresa Smith, who had visited Dahmer in prison this past March to learn just how her brother Eddie, slain by Dahmer in 1990 at age 28, had died. "I was crying for his parents. For him, because he was murdered. He shouldn't have been murdered like that."
Prison authorities agree, and they are still investigating exactly where the system broke down. In spite of his notoriety, Dahmer's lack of supervision was routine, they say, and he reportedly got along fine with his fellow inmates. It is possible that the beatings were racially motivated—many of Dahmer's victims were black, and Anderson, 37, who was white, was convicted for murdering his wife in 1992 and attempted to blame the crime on two nonexistent black assailants. Scarver, who is black, once told a court-appointed psychiatrist that "nothing white people do to blacks is just." But court records show that Scarver was probably a psychotic who thought he was Christ, and law enforcement officials worry that the public will draw too large a lesson from Dahmer's killing. "This was murder," said Milwaukee County District Attorney E. Michael McCann, who prosecuted Dahmer. "I'm hoping that whoever did it doesn't emerge a folk hero."
Still, in death, as in life, the name Jeffrey Dahmer may always evoke those searing images that riveted the nation in the summer of 1991: the freezers and lobster-cooking pot full of human body parts being removed from Apartment 213 in the building on Milwaukee's North 25th St., Dahmer's own pale, affectless face and flat stare, and especially the faces of his young victims. "He was like Halley's comet," says his former lawyer, Gerald Boyle, who mounted an unsuccessful insanity defense. "A criminal like him comes around every 75 years and, thankfully, isn't seen again for another 75."
Even for a serial killer, Dahmer was unusual. "Most serial killers are pathological liars," says Jack Levin, a professor of criminology at Northeastern University in Boston, who has interviewed Dahmer's father and stepmother. "Dahmer was different. He was willing to reveal his experiences with murder, and we could have learned more from him."
Indeed, Dahmer talked from the very beginning. After a handcuffed man escaped his apartment in July 1991 and led police to the ghastly scene of carnage, Dahmer confessed to all the murders, including one for which not enough evidence was found to convict him. And he talked searchingly about his motives, attempting to explain the inexplicable: what drove him to pick up young gay men in bars, bring them home, drug them, strangle them, have sex with their corpses and then, in some cases, cannibalize them. He needed to live in a world, he said in an interview earlier this year with Dateline NBC, in which "I could completely control a person—a person that I found physically attractive, and keep them with me as long as possible, even if it meant just keeping a part of them."
In interviews, he also denied that his lonely, alienated childhood in Bath, Ohio, was responsible for turning him into a psychopath. Nor would he ascribe his murders to his parents' bitter 1978 divorce or to medication his mother may have taken during pregnancy—as his father, Lionel Dahmer, now a research chemist in Akron, has suggested. "The person to blame is the person sitting across from you," he told an Inside Edition interviewer in January 1993. "Not parents, not society, not pornography. Those are just excuses."
When Dahmer was sentenced to 15 consecutive life terms in February 1992 (the 16th came later, for his first murder, of hitchhiker Steven Hicks in Ohio in 1978), he appeared relieved his spree had come to an end. "Your honor, it is over now," he said to the judge. "This has never been a case of trying to get free. I didn't ever want freedom. Frankly, I wanted death for myself."
This death wish may explain why Jeffrey Dahmer rejected special treatment in prison. If he felt his life to be in danger there, he never complained to authorities. More often, he was simply bored being inmate 177252. "I have over 900 years to go," he once observed to a guard. "This is a living death." As befits a man who himself became the subject of many gruesome jokes, Dahmer would sometimes try to break the monotony by kidding around with guards and inmates. "I bite," he would warn. Once he even reportedly posted a sign on the prison bulletin board for a "Cannibals Anonymous" meeting; it was swiftly removed. He was temporarily fired from his job after impersonating a staff member on the telephone. "He had a very interesting sense of humor," says Wisconsin prison system spokesman Joseph Scislowicz.
Because of his notoriety, Dahmer spent his first year at Columbia, in rural south-central Wisconsin 35 miles north of Madison, in an isolated 96-cell section of the prison where his freedom of movement was severely limited and he was forced to wear shackles when not locked in his 8-by-10-foot cell.
But in early 1993, his good behavior led officials to place him in a less restricted area, and his privileges were expanded. He was allowed 15 magazines, 30 books, four newspapers and a Bible, two phone calls and three guests a week, a television and a radio in his cell, and he was permitted to attend classes and work. At the time of his death, he had been a janitor for about three weeks, earning 24 cents an hour, and had recently taken up tennis, hoping to lose the 30 pounds he had put on in prison.
Mostly, though, Dahmer kept to himself in Cell 648, smoking cigarettes, voraciously reading religious materials and listening to tapes of classical music, Gregorian chants and humpback whales. He told Inside Edition last year that he slept most of the day and was awake most of the night, unable to shake habits picked up while working his old job in Milwaukee, the graveyard shift at the Ambrosia Chocolate factory. He also confessed that the weekends were sometimes hard for him, because that was when "the old compulsions" would come upon him. Still, people who came into contact with him felt that prison changed him. "He started to seem to me a human being who had a sickness," says one of his many pen pals, Deborah Heasman, a 30-year-old unemployed companion to the elderly from New Jersey. "It was horrible what he did—you can't forget that, of course—but there was another Jeffrey Dahmer. I felt he was a really good person."
This transformation may have stemmed from Dahmer's budding religious beliefs. According to Roy Ratcliff, Dahmer, after reading some articles about creationism sent to him by his father, a born-again Christian, decided last spring that he wanted to be baptized in the Church of Christ. Two of Dahmer's correspondents led him to Ratcliff, who leads a congregation of about 90 people in Madison.
At their first meeting, in April, Ratcliff recalls, Dahmer was nervous. "He thought I would say something like, 'I won't baptize you, you are too evil,' " says Ratcliff. "When he found out I was open to the suggestion, he became quite relieved." On May 10, with the prison chaplain and two guards looking on, Ratcliff submerged Dahmer in the prison whirlpool, saying, "Welcome to the family of God." Dahmer, dripping but smiling, sputtered his thanks.
A few weeks later, another inmate attacked Dahmer while he was in the prison chapel. His assailant, a convicted drug dealer, came up from behind and tried to slit his throat using a weapon made from a razor blade and a toothbrush. Dahmer suffered only slight scratches in the incident, and prison authorities put him in temporary isolation. Dahmer insisted, however, that he did not wish to press charges, and at his request was returned to the general prison population. "I don't think he was particularly concerned with living," says Robert Ressler, a retired FBI criminologist who interviewed Dahmer on behalf of his defense team for nine hours during his trial. "He said that anything society had for him, he knew he deserved."
His family have had their own struggles. Dahmer's mother, who has in the past counseled AIDS patients in Fresno, Calif., is currently unemployed. Last March, around the time her ex-husband, Lionel, was calling renewed attention to the case with his book, A Father's Story, she attempted suicide by taking an overdose of pills and lying down near an open gas oven. Now, says lawyer Gerald Boyle, "she is a very sad lady."
Meanwhile, Lionel Dahmer, 58, is battling a couple of lawsuits from various victims' families who claim he was responsible for his son's conduct or that he invaded their privacy by naming them in his book. He has said that he "takes comfort" from the fact that his son found religion. His wife, Shari, hopes that they too can move on. "To me there is a sense of relief that Jeffrey's no longer suffering, and maybe my husband can quit suffering soon," she said last week. "Maybe we can just go back to being our ordinary, normal selves. That would be a blessing."
So far, though, Dahmer's parents cannot even find peace among themselves. Though Dahmer—whose body, which is still evidence in a criminal investigation, remains in the custody of the coroner—left a will specifying that he be cremated, the ashes themselves are up for grabs. And in a twist so ugly Jeffrey might have thought it up himself, Lionel and Joyce are fighting over their son's remains. "It's the only thing she's got left of her son," says Robert Fennig, Joyce Flint's lawyer, who is hoping the two parties can reach a compromise. "The equitable solution," says Stephen Eisenberg, Jeffrey Dahmer's attorney, "is to split them." ("The gentleman is deceased," says Columbia County coroner Rev. Keith Epps. "Maybe we ought to let him rest in peace.")
Some of the relatives of Dahmer's victims hope that the justice system will offer them some solace. The parents of Konerak Sinthasomphone, the 14-year-old Laotian boy who fled Dahmer's apartment in May 1991, only to be sent back to his death by two police officers who refused to investigate, have filed a civil suit against the officers and the city of Milwaukee. And once that case comes to trial in March, eight other families are hoping to hold an auction of some of Dahmer's possessions, including the refrigerator where he stored some body parts, a drill and pornographic videotapes. A lawyer representing the families—who has already won in excess of $80 million for them in civil lawsuits against Dahmer (money they will never see, as Dahmer had little money)—says he expects the auction to net more than $100,000. "It's an investment that will increase in value," insists the lawyer, Thomas Jacob-son. "And you can feel good about it, knowing the money is going to the right people."
Still, not everyone has lost sight of the fact that no matter how monstrous his acts, Jeffrey Dahmer was, in his own profoundly disturbed way, human. Theresa Smith, whose brother died at Dahmer's hands, says she wants no part of the grisly sideshow that has grown up around the killer. "I don't want someone saying, 'This is the ax that cut off Eddie's head,' " she says of the auction. "It's blood money no matter how you look at it." And Roy Rat-cliff truly feels that he has lost a friend—"a very nice, decent guy." Says the minister: "He was ready to meet his maker. I believe he is in the hands of God." He pauses, perhaps wondering himself about the extent of eternal forgiveness, and adds, "Of course, since I am not there, I don't know."
ELIZABETH GLEICK
BRYAN ALEXANDER in Madison-LEAH ESKLN and GRANT PICK in Milwaukee, SARAH SKOLNIK Washington, JOHNNY DODD in Los Angeles, JANE SUGDEN in New York City, and bureau reports
Contributors:
Bryan Alexander,
Leah Eskin,
Grant Pick,
Sarah Skolnik,
Johnny Dodd,
Jane Sugden.
Advertisement
Today's Photos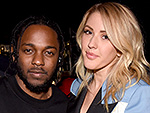 Treat Yourself! 4 Preview Issues
The most buzzed about stars this minute!