People Top 5
LAST UPDATE: Tuesday February 10, 2015 01:10PM EST
PEOPLE Top 5 are the most-viewed stories on the site over the past three days, updated every 60 minutes
The Ultimate Gift
Chester Szuber Was First in His Late Daughter's Heart; Now He Has It
Yet four years ago his youngest child Patricia, then a 19-year-old student, had a different take on the subject. One night at dinner she told her father that she had signed a donor card permitting use of her organs if she died. "I said, 'That's nice,' " Szuber remembers. "What could you think? Really nothing."
And he didn't—not until the phone rang shortly after 5 a.m. this past Aug. 18. The caller was an emergency-room doctor at University of Tennessee Medical Center in Knoxville. Patti, 22, had been in an auto accident. She and her longtime buddy Todd Herbst, 24, had been on a camping holiday in Great Smoky Mountains National Park. The 1989 Chevy Baretta Herbst was driving had swerved off a winding, two-lane road, and Patti, who wasn't wearing a seat belt, had been thrown from the car. Now suffering from severe head injuries, she was near death. In his grief, Szuber wanted to abide by his daughter's wishes. "Now you do whatever you have to do to keep this kid alive," he told the doctor. "But if it isn't going to work out, she wanted to be an organ donor."
For the next three days the entire Szuber family—Chester, his wife, Jeanne, also 58, and their five other children, all adults—waited in an antiseptic room off the hospital's intensive care unit. Then at 11:31 a.m. on Aug. 21, doctors declared Patti brain-dead. It was probably the bleakest moment in Chester Szuber's life, but a few hours later his world would be turned upside down a second time. As he was about to head for his room—one of 16 at the hospital reserved for patients' families—Susan Fredenberg, transplant coordinator for Tennessee Donor Services, approached him. She noted that Patti's eyes, kidneys, liver, bone marrow and tissue would all be given to other patients. " 'You know,' " Szuber recalls her adding, " 'in your circumstances you've got first pick of this heart.' "
Szuber declined on the spot. "I couldn't say no fast enough," he says. "It was unthinkable. Parents aren't supposed to bury their kids, let alone take their damn organs."
Szuber went back to his room alone. "I had one more elevator to go down, and it hit me that maybe this is the way Patti would have wanted it," he says, weeping openly. He lay down on his bed and thought about it and decided to ask his family.
His wife was opposed. "I said, 'No, I'm not going to lose you too,' " Jeanne recalls. But his children favored the idea. So Jeanne and the family, without Chester, met in the hallway outside his room and reached a unanimous decision. "It dawned on us all," Bob, 36, says, "that this was the way it was meant to be."
The surgery—believed to be the first child-to-parent heart transplant ever—would take place at William Beaumont Hospital in Royal Oak, Mich. The reason for not doing the delicate operation in Tennessee was simple, says Dr. Jeffrey Altshuler, head of Beaumont's cardiac transplant team. It was easier to take the patient and the heart to his doctors than the other way around.
But there were questions. Did Chet and Patti Szuber have compatible blood types? Yes. Since he was such a big man (195 pounds) and she was small (130 pounds), were their hearts of comparable size? Yes, they were in the acceptable range. And were there any complications that would make her an unsuitable donor? None that could be determined without examining her heart first. "Medically I had no reason not to do it," says Altshuler, a veteran of about 70 heart transplants. Ethically he had no qualms either. "To me, it was the family's call," he says. "My biggest fear was the operation not going well and having to tell Mrs. Szuber that not only had she lost a daughter but that her husband had just died." About 10 percent of transplant patients die during the operation or shortly thereafter.
There was little time for misgivings. Surgeons usually have a four-to six-hour window in which to remove a heart from a person being kept on life support, implant it in another person and then restart it. The Szubers flew home immediately, arriving at Beaumont around midnight on Sunday, Aug. 21. Altshuler briefly saw his patient, then headed for Detroit Metropolitan Airport with his three-member transplant team. They boarded a private jet and flew more than 600 miles to the Medical Center in Knoxville. At 4:00 Monday morning, Patti's heart was officially stopped, and minutes later Altshuler removed it, relieved to discover that it had not been damaged in the car accident and had no congenital abnormalities or valve disease.
Packing the heart in ice, he and his team returned to the airport. Before they had even landed in Detroit, Szuber was on the operating table. "It took about an hour and a half [to prep him]," says surgeon Frank Shannon, "because of all the scar tissue from his previous surgeries." By 6:15 a.m., when Altshuler arrived at Beaumont, Szuber's chest was open and soon he was on a heart-lung machine. Altshuler quickly dressed, scrubbed and began the transplant procedure. At 9:47 a.m. he restarted Patti's heart in her father's chest cavity. Not quite six hours had elapsed since it had been stilled.
Szuber was in the hospital for 12 days. "What I respected about him was that he cried and was not self-conscious about it," says critical care nurse Maureen Gibson, who spent up to 12 hours a day by his side. "He had his ups and downs. I did some praying with him and laughing—whatever was needed." Most of all, she adds, "we talked about Patti. He kept saying, 'Patti is the star in all this, not me.' "
It is scarcely exaggeration to say that Chester Szuber thinks of his daughter with every beat of her heart. "In many ways she was a lot like me," he says, his eyes once again welling with tears. They were both, he says, independent and stubborn, with the same motto: My way is best until proven otherwise.
Aside from their willfulness, father and daughter shared a deep joy in nature. "She just loved the outdoors," says Szuber, a passionate deer hunter and fisherman. "She became quite a camper." Patti adored spending time in Harrisville, a resort community on Lake Huron in northern Michigan, where the 400-acre family Christmas-tree farm is located. There she would often tool around the woods in a small cart, hoping to spot a deer or other wildlife. "She got so excited when somebody new would come up north, and she would show them the property," says her friend Bonnie Davies, 23, a secretary who shared a 10-day camping adventure across Michigan's Upper Peninsula with Patti in 1991.
Patti visited the farm a couple of weeks before she was killed. While there, she worked on a parcel of land not far from the family hunting cabin. "We were going to make a park just for the hell of it," says Szuber. Now the family plans to rename the area, where a gazebo and picnic table will sit in the shadow of a rock-and-flower garden, Patti's Park.
Love of the outdoors came naturally to both Chester and Patti. Chester, the oldest son of Polish immigrants Helen Szuber and her husband, Stanley, a dairy farmer, was raised on his parents' 280-acre farm in Harrisville, where as a boy he would play baseball and hunt. After graduating from Harrisville Consolidated High School in 1954 and attending Michigan Technological University for two years, Szuber transferred to Detroit's Wayne State University, intending to begin prelaw studies. But he became sidetracked by Jeanne Wood, a young woman he had met a year and a half earlier when she was camping with friends near Harrisville. They married in 1957, and Szuber took a job selling floor covering to support the family that was soon on its way. Stephen, now 37 and a data-processing supervisor, was born in 1957, followed by Bob, who helps manage the family business, Charlie, 33, a maintenance worker, Janette, 29, a secretary, Richard, 28, a trainer with the Detroit Red Wings junior hockey team, and Patti.
For a decade, life was good to the Szubers. Then at 32, Chester read an article promoting exercise and began jogging a mile a day. "On the 13th day, I came back, and my heart was flippin' and floppin,' and I was gulping for air," he recalls. He was rushed by police escort to William Beaumont Hospital, but doctors could find no cause for his problem. Yet such episodes began occurring more frequently. In 1972, when he was 36, Szuber had his first official heart attack—which, he says, went undiagnosed for a week. The following year he under-went his first catheterization and bypass surgery. "Was it frustrating?" booms Szuber, whose mother died of a heart attack at age 56. "It was the biggest kick in the ass you ever had."
Then, on the morning of June 2, 1980, pains began racking his chest. Szuber, who had made a solid living selling appliances and plumbing parts at Sears in Troy, Mich., left work at 1 o'clock that afternoon. "I walked to the car, headed right for the emergency room at Beaumont," he says, "and never went back."
In unexpected ways, this proved a blessing. While Jeanne continued to work as a secretary for the Berkley School District's child-care programs, Szuber stayed home in their three-bedroom, two-story suburban house, cooking and caring for Patti, 8. It was not an even match. "All she had to do was bat her eyes and Dad turned to a bowl of Jell-O," Bob recalls with a laugh.
Patti, for her part, was deeply attached to her father. In 1982, the same year Szuber had his second bypass, she began to struggle in school. "Her grades dropped badly," says Jeanne. "There was worry there." When her father got better, her grades improved too. "She was always worried about her dad's health," says her friend and classmate at Berkley High, Gretchen Kania. "It was something we talked about."
Szuber suspects that his own health problems inspired Patti's interest in medicine. After graduating from Berkley High School in 1989, she received a medical assistant diploma from the Carnegie Institute in Troy, Mich., the following year. She enrolled in the nursing program at Suomi College in Hancock, Mich., but left in 1993 and returned home, where she worked as a desk clerk at a local inn. She planned to return to school this past fall. "She was warm, not fawning," says Dr. Thomas McInerney, a family physician for whom she worked as an assistant in 1991. "You could depend on Patti to be lighthearted and bubbly. Patients loved her for it."
More than bubbly, Patti was thoughtful. For Father's Day, 1992, she sent Szuber a card. "I know things have been tough lately," she wrote. "Just keep up your positive attitude and good spirits!" The card listed wishes for him. Patti added a prophetic wish of her own—for "a new, healthy heart."
The Szubers have known Todd Herbst, the young man who was driving the car on the night of Patti's fatal accident, for years. He attended grade school with their daughter, and in high school they became inseparable. Patti even brought Herbst along on dates. "He probably sat in the back seat and made sure everything was kosher," laughs her father.
If the relationship between Patti and Herbst was not romantic, it was still intense. "Patti was like a mother to him," says Jeanne. "She protected him. She used to tell me that he didn't have any direction. She was always trying to encourage him to do something."
To this day, Szuber refuses to blame Herbst for the fact that he had been drinking on the night of Patti's death or that Herbst already had a handful of traffic violations and his license had been suspended since 1992. "Those kids didn't do anything that I haven't done or you haven't done," says Szuber, "except we were a little luckier." Dismissing newspaper accounts of Herbst's checkered driving record, he says indignantly, "Todd had a suspended license because one night he was unknowingly driving with his bright lights on. And because he was a kid, the goddamn cop gave him a ticket, which he couldn't afford. Then it became overdue, and the ticket was doubled. If you can't afford the original, how the hell are you going to pay for the penalty? For that, he got his license suspended."
Federal authorities, who have jurisdiction over the Great Smokies, haven't been quite so magnanimous. On Oct. 21, Herbst was charged with manslaughter in Patti's death. He faces up to 10 years in prison and a $250,000 fine. Although he has not yet entered a plea, Szuber plans to stand by him. "I have no animosity toward Todd," he says. "He would never hurt Patti."
Sometimes these days Chester Szuber amazes even himself. A year ago he could barely walk the eighth of a mile from his cabin to a 4-by 7-foot deer blind that he built out of a wooden shipping crate. "It was really a struggle," he says. "I probably had to stop six or seven times." Now it's easy. He has stamina that he hasn't felt in years. "Mr. Szuber is no longer 25 years old, and the new heart doesn't make him 25," says Dr. Leslie Rocher, his internist. "But he's functioning and can do all the things he wants to do."
One of the things he wanted to do was go to Knoxville on Nov. 20 where he appeared on Sound Off, a local radio show. His intention, Szuber told listeners, was "to let people know that there's great need for organ and tissue donation." Indeed, the United Network for Organ Sharing in Richmond, Va., says 2,900 patients across the nation are awaiting heart transplants right now. Thomas Beyersdorf, executive director of the Ann Arbor-based Gift of Life agency, says that, for those interested in donating organs, "the most important thing to do is to tell your next of kin. Patti had discussed her intentions with her family, and as a result the Szubers knew ahead of time what they were." That is why so many of Patti's organs were transplanted to other patients. "There are people who have vision now because of Patti," says Szuber. "There is someone who has her liver, someone who has her kidneys. These are true gifts of life. Patti is gone from us, but she lives on in many people."
Szuber considers it an honor to be the custodian of his daughter's heart. "Chet has said, 'I'm not only taking care of myself, I'm taking care of Patti too,' " says Jeanne. Adds her husband: "If I would have turned down Patti's heart, I would have regretted it the rest of my life. This is exactly the way she would have wanted it."
MARJORIE ROSEN
FANNIE WEINSTEIN in Michigan and MARTHA HUME in Tennessee
Contributors:
Fannie Weinstein,
Martha Hume.
WHEN CHESTER SZUBER first considered the possibility of a heart transplant, it was 1987, and he had just undergone his third bypass operation—a messy affair that included a massive heart attack on the operating table. Even the act of bending down to wash his face tuckered him out. Still, "I thought, 'There's no way I could ever have a new heart,' " says Szuber, 58, a Berkley, Mich., Christmas-tree farmer. "I couldn't justify in my mind that someone had to die just so I could live. If a heart had been offered to me right then, I would never have accepted it."
Advertisement
Today's Photos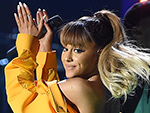 Treat Yourself! 4 Preview Issues
The most buzzed about stars this minute!