People Top 5
LAST UPDATE: Tuesday February 10, 2015 01:10PM EST
PEOPLE Top 5 are the most-viewed stories on the site over the past three days, updated every 60 minutes
Heroes '94
Men and Women of Courage and Conviction, They Go Where Angels and Ordinary Mortals Fear to Tread—and Pray That Their Efforts Will Make a Difference


He lost the White House 14 years ago to that Greatest of Communicators, Ronald Reagan. But former President Jimmy Carter has been doing some star-caliber communicating himself of late. At 70, he has emerged as the nation's Great Mediator—a political Hon tamer who subdues the world's dictators. His whip and chair? Respect for even the most unsavory adversaries and moral conviction bordering on the evangelical.

Last June, when the Clinton Administration reached an impasse with North Korea's Kim Il Sung, who would not allow the U.S. to inspect his country's main nuclear reactor, Carter negotiated an agreement. And in September, when Lt. Gen. Raoul Cédras refused to cede control of Haiti, it was Carter who persuaded the dictator to step down. "It makes me proud," says his wife, Rosalynn, 67, "that people in the developing world have this kind of confidence in Jimmy."

Carter is hardly new to high-profile diplomacy. In 1978 he presided over the signing of the first Israeli-Arab peace accord, often cited as the golden moment of his Presidency. Freed from the formal constraints of office, however, Carter says he can now contact "leaders whose regimes are not acknowledged to be legitimate." Once he does, he says, "I'm a patient listener."

Some question the breadth of that patience—criticizing, for instance, the amnesty Carter's agreement granted Haiti's brutal military. But "waging peace," as Carter defines it, entails compromise. He plans to continue his diplomacy, working out of the Carter Center, a library and think tank in Atlanta, and let history judge. "I hope," he says, "that some of my efforts for peace and human rights will be remembered."

STEFANIE FREASE

For 15 days last autumn, American relief worker Stefanie Frease sat out yet another Serbian army siege of Sarajevo, making do without gas, electricity or water in her apartment. When power was finally restored, she decided to refill the butane in the camping stove she used for cooking.

As she twisted the knob, the stove exploded, seriously burning her face, arms and thighs. A United Nations fire brigade rushed her to the hospital. "When they wheeled me in," she recalls, "the nurse looked at me like, 'This is what the sirens were about?' I thought, 'She's right. It's nothing compared to what they've seen.' "

Since 1992 she has worked in the former Yugoslavia as a field officer with the International Rescue Committee, a refugee relief organization. A descendant of Yugoslav immigrants (her grandfather was Serbian, her grandmother Croatian), Frease, 30, abandoned her graduate work at Columbia University's School of International Affairs after hearing a lecture about the country's war victims. Sent first to Zagreb, she helped establish a knitting project for 600 Muslim and Croat refugee women, arranging to pay them for making woolens for children. Last June, Frease moved to Sarajevo, where she organized sports programs for teens. "These kids have seen so much death," says Barbara Smith, an IRC coworker. "Anything normal, like basketball, is enormously popular. Stefanie saw that."

Now on medical leave in her hometown of Seattle, Frease says she is trying to "focus on healing." (Her doctors are optimistic about her recovery.) But her heart is elsewhere. "I'm afraid it will be a cold, violent winter in Sarajevo," she says. "I wish I were there."

JOHN SUNDIN

"I'm a gonzo surgeon with a bit of a death wish," he says with a low chuckle. During the 10 weeks he spent as the only surgeon in Kigali, Rwanda, last summer, that wish was nearly granted more than once. Sundin, 44, who left his Yale University School of Medicine instructorship to volunteer with the Red Cross, survived mortar-shell attacks, a searing bout of malaria and an encounter with spike-bearing tribal militia—and saved countless lives in the process. In a converted Catholic convent in the civil-war-ravaged capital, he and a handful of nurses treated 50 to 100 patients a day, mostly civilians from the rebel Tutsi tribe. It was the height of the three-month conflict between the Tutsis and the governing Hutus, and there were limbs to be amputated and machete and bullet wounds to mend, all with "no lab, no X-ray equipment, no blood," Sundin says. "But we did have intravenous fluids and antibiotics."

Gonzo or no, the former carpenter and 1987 Medical College of Virginia graduate (who did a stint in embattled Sri Lanka last year) felt the strain. "I like doing war surgery," he says. "It's like being a fighter pilot—it's intense, immediate. But it's very stressful." He eased the anguish by keeping a journal, which he faxed in installments to friends in New Haven. He hopes to expand on the journal and publish it someday. "Most Americans know only the Hollywood version or the sanitized media version of war," he says. "We should know what the real thing is like."

Sundin, who is divorced and childless, will be experiencing more of it himself in the next troubled country that speaks to him. "Everyone does what he can to alleviate suffering," he says. "I do this."

JOSE BASULTO

Miami travel agent Ruben Gonzalez knows whom to thank for delivering him from a life of poverty in Castro's Cuba: José Basulto, the founder and head of Hermanos al Rescate (Brothers to the Rescue). In the past three years, this group of volunteer pilots has helped save some 4,500 Cuban refugees from the rough waters between Cuba and the Florida Keys. "The Hermanos are magnificent, humane people," says Gonzalez, who was on the first raft load the pilots discovered. "I'm speaking of the organization—but mainly Jose Basulto."

Basulto, 54, a South Florida real estate developer, was so moved by the plight of thousands fleeing Cuba on flimsy, homemade rafts that he launched Hermanos in 1991 with little more than a single plane. Today the privately funded group—which searches for rafts, drops supplies and then notifies the Coast Guard to pick up the refugees—has 36 pilots, five planes and more than 1,500 missions to its credit. The Brothers' efforts are not without peril. Four planes have been lost due to engine failure or accidents, and Cuban MiGs sometimes menace the missions. Basulto was lucky to suffer only a broken finger when the Cessna 337 he was piloting crashed earlier this year. But the risks seem to be worth it for the Cuban émigré and former CIA operative, who as a 20-year-old took part in the ill-fated Bay of Pigs invasion. "The idea for Hermanos was something there in the air to be grasped," says Basulto. "If I hadn't done it, someone else would have."


JIMMY CARTER
Advertisement
Today's Photos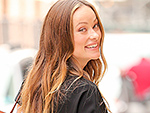 Treat Yourself! 4 Preview Issues
The most buzzed about stars this minute!