People Top 5
LAST UPDATE: Tuesday February 10, 2015 01:10PM EST
PEOPLE Top 5 are the most-viewed stories on the site over the past three days, updated every 60 minutes
Picks and Pans Main: Tube
Viewer's Choice


WB (Wed., Jan. 11, 9 p.m. ET)

B-

January brings the launch of two new broadcast networks, Warner Brothers (WB) and United Paramount (UPN). Actually at this point, both are essentially expedient alliances of local stations offering two nights of programming a week. But I would remind you, this is how Fox got started.

First up on the docket is this raucous, ribald, often raunchy ensemble comedy set in a Manhattan workout salon. In the opening scene, the owner (special guest Adam West) finds his young man-eating wife (Shannon Kenny) doing push-ups with his dissolute son (Dan Gauthier) in the steam room and keels over dead. (Did I mention this is how Fox got started?)

All manner of characters frequent the chic sweatshop. There's a lesbian news anchor (Amy Pietz), an Italian gigolo (Nestor Carbonell), a recently paroled Wall Street shark Gerry Levine), a gossipy psychiatrist (Alan Ruck), a publicity-obsessed lawyer (Michael Boatman) and many other outlandish eccentrics, all ruthlessly trying to exploit one another.

Energetic but charmless, the show makes a crass, rather obvious bid to recreate the irreverent, over-the-top tone of Soap. But there's a difference between funny and offensive. (One typical punch line goes: "I have to get my hands on my father's sperm!") The whole project is a good deal too pumped up, as if the writers are on comedy steroids.

After this special one-hour premiere, the program will air Wednesdays at 9:30 p.m.

ABC (Mon., Jan. 16, 9 p.m. ET)

B

Next month, Richard Thomas returns to Walton Mountain in the TV reunion movie John-Boy's Wedding. Praise the Lord and pass the okra. For now, Thomas stars in this true crime drama as Richard Lyon, the Dallas man who was the prime suspect when his wife, Nancy, died in 1991 of arsenic poisoning. His most vehement accuser is Nancy's brother (Gary Frank, in a resonantly villainous performance). During the subsequent trial, a rat's nest of family conflicts and motives is revealed. Tess Harper, Glynnis O'Connor, CK Bibby and Andrea Powell costar.

Though the suspense never gets out of second gear, the film, which has been sitting in the ABC vaults for more than a year, is involving, due in large part to Sondra Locke's visually assured direction.

CBS (Mondays, 9:30 p.m. ET)

B+

Cybill Shepherd (Moonlighting) plays Cybill Sheridan, a knockabout, middle-aged, twice-divorced actress with kids (nudge me when she has to start acting). Her two exes (Alan Rosenberg and Tom Wopat) are still very much in the picture, complicating her dating life enormously.

In Cybill's hectic life, the press release informs us, "her only reprieve" is her cynical confidante (Christine Baranski). The Broadway veteran is certainly the viewer's best refuge. Baranski plays the role of the boozy, bitchy, manicured best friend with such delightful, vehement flair (drinking martinis out of a plastic sports squeeze bottle), she seems to have tottered in directly from TV's den of decadence, Absolutely Fabulous.

Shepherd handles the romantic banter quite well. For instance, when a man (Tim Matheson) strikes up a conversation from an adjoining convertible on a gridlocked freeway, she quips, "Sorry, I only date guys from the car-pool lane." But so far, Shepherd isn't particularly adept at the other comic demands of her role: the double takes, the slowly dawning reactions, the ironic deliveries and other tricks of the trade.

This sitcom's ambience is the most showbizzy this side of The Larry Sanders Show, but in a cheesy way. (I'm still trying to decide who has the wilder walk-through in this week's episode: George Hamilton or Erik Estrada.) This amusing sitcom radiates a zippy tartness. At one point, Shepherd, sitting at home and watching herself do a Hart to Hart cameo on the tube, notes, "To actors there are no small parts, only small checks."

CBS (Tues., Jan. 17, 9 p.m. ET)

C+

This, the second installment of Before Your Eyes, a sporadic documentary series from CBS News, is devoted to Olivia Maize, who, less than two hours out of the womb, became the world's youngest heart-transplant recipient. At the invitation of her parents, we follow nascent Olivia from her first ultrasound, which revealed her coronary defect, through her mom's pregnancy in-North Carolina, to her premature delivery by cesarean section when a suitable transplant became available, on to the arduous operation in Loma Linda, Calif., and into Olivia's pitched struggle to survive.

It's a sad story, but the film that chronicles it is shapeless and self-serving. The most moving moments come when the focus is on the various babies at the Loma Linda facility who are either awaiting or recovering from transplants. Not coincidentally, they are the only people in the documentary who do not seem acutely conscious of the omnipresent cameras.

>TUBE:

Muscle is Soap on steroids....

Cybill is Unmarried... with Children....

Richard Thomas warms up before John-Boy's Wedding

SCREEN:

Immortal Beloved—it's Beethoven, and it's not a dog....

The Madness of King George is too sensible....

Sigourney Weaver can't save Death and the Maiden....

Ready to Wear is not dressed for success

SONG:

Ready to Wear is a perfect fit....

Máire Brennan goes on some Misty Eyed Adventures....

Portishead shows they're no Dummy

PAGES:

Louie Psihoyos goes Hunting Dinosaurs....

Darcy Frey makes The Last Shot....

Tom Robbins seems wide awake in Half Asleep in Frog Pajamas

>SUI GENERIS SLEUTHS

TV IS ABOUT TO BECOME HOME TO A pair of unusual British detectives. First, the medieval. On PBS, Sir Derek Jacobi (I, Claudius) portrays Brother Cadfael, the 12th-century Benedictine monk and hero of a popular series of mysteries by Ellis Peters (the nom de plume of Edith Pargeter). This new Mystery! entry, which airs over the next four Thursdays (9 p.m. ET), beginning Jan. 12, is a sort of Murder, He Scribed, illuminated by Jacobi's lambent talent. Now, on to the modern: Three times over the next few months (beginning Tues., Jan. 17, 9 p.m. ET), Robbie Coltrane returns to A&E as Eddie "Fitz" Fitzgerald, the self-destructive but shrewd Mancunian criminal psychologist. His dicey adventures in the Cracker series of films make for drama as gripping as any you will see on American TV this year. In his first outing, Fitz is after a soccer fan who has come murderously unhinged.


IT REALLY IRKS ME WHEN AFTER working all day, I sit down to watch the evening news only to find that the iconic anchor monster is vacationing. How about a little advance warning? Not that I have anything against Brian Williams, Forrest "Gump" Sawyer or the other fill-ins. It's just that if this day was so inconsequential that it didn't require the attention of Peter, Tom or that exotic two-headed beast, DanConnie, then why were the rest of us still required to be in harness? To the sacred slate of national holidays, let us add a few more happy observances like Brokaw's Fishing Trip or Jennings's Ski Jaunt.
Advertisement
Today's Photos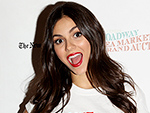 Treat Yourself! 4 Preview Issues
The most buzzed about stars this minute!