People Top 5
LAST UPDATE: Tuesday February 10, 2015 01:10PM EST
PEOPLE Top 5 are the most-viewed stories on the site over the past three days, updated every 60 minutes
The Killing Field
Police Say That After a Lonely Life on the Fringes, John Salvi III Finally Left a Lasting Mark—as America's Latest Abortion-Clinic Killer
For Lowney, the smiles ended forever less than three hours later, when she looked up from her reception desk to find 22-year-old John C. Salvi III, a student hairdresser from Hampton Beach, N.H., staring down at her. "Is this Planned Parenthood?" Salvi asked. When Lowney answered yes, he calmly pulled a .22-caliber rifle from a duffel bag, fatally shot her in the neck, then methodically raked the room with bullets, wounding three other people.
Minutes later, Salvi entered the Preterm Health Services clinic two miles away and replayed the grisly scene, this time killing receptionist Lee Ann Nichols, 38, and wounding two staffers. Following a nationwide two-day manhunt, Salvi was captured after attacking a third clinic, in Norfolk, Va., where there were no injuries. First held in the Norfolk city jail without bail, he could face the death penalty on charges federal prosecutors are weighing in the Brook-line shootings.
News of his capture brought a surprisingly restrained response from David Keene, who had hoped to marry Shannon Lowney later this year. "I can't be angry or hate anybody," said Keene, his reddened eyes betraying his sadness. "Shannon would never feel any malice or revenge. She would see him as someone needing help."
That Salvi, an awkward loner with a hair-trigger temper, needed help was obvious to virtually anyone who knew him—acquaintances, neighbors, even his own relatives. "We all felt he was a stick of dynamite fixing to go off," said Doreen Potter, a hairdresser who worked at the salon in Portsmouth, N.H., where Salvi had been employed as an assistant for about five months. In fact, there had been signs for years that the short-fused Salvi would one day explode. "He scared me," admits the accused killer's uncle Denis Trudel, 49, with whom the Scripture-quoting Salvi lived as an unwelcome guest in Ipswich, Mass., for a year following his return from Florida to his childhood hometown in 1992. "He had cold, dead eyes."
In September, Salvi had moved to an apartment near the ocean in Hampton Beach, a summer-resort area largely shuttered for the winter. Neighbor Jeff Marshall, 19, a warehouse worker, felt he was a loner "looking for attention." Marshall and other residents noticed that Salvi kept the drapes constantly drawn, that he had an accordion file with folders marked "f--king politics" and "gun info," and that he spent hours watching scrambled movies on cable TV. Then there was his black Toyota pickup, which he had plastered with a color photo of an aborted fetus. "He was crying out for people to notice him," says Marshall.
For Salvi, it had apparently been much the same in Naples, Fla., where his parents, John Salvi II and his wife Anne Marie, had moved from Ipswich about 10 years ago. An aspiring firefighter as a teenager, John III was suspected of starting at least two suspicious blazes. One destroyed his car; the other, on Father's Day 1992, did $75,000 worth of damage to his dad's storage business. "We had a lot of things that pointed toward it being John Boy," said Pat Buttino, a former investigator for the Bonita Springs, Fla., Fire Department. "He had told a friend that he was going to give his father a Father's Day present he would never forget.... Even his own father used to say, 'I should get this kid psychoanalyzed.' " But the family did nothing.
Last month, Salvi's behavior turned increasingly erratic. First there was trouble at Eccentric Hair, where he was working while training to become a stylist. At the salon's Christmas party on Dec. 11, a drunken Salvi crudely propositioned a married coworker. Over the next few days, there were flareups with coworkers and customers, including a bizarre struggle with one client over the man's coat. Then, before Salvi could be fired, he stopped coming to work Dec. 23.
Over Christmas, when his parents came up for a holiday visit, things got uglier. According to neighbors, Salvi's father, part owner of a dental lab, and his mother, a onetime real estate agent, argued bitterly with their son over sore points that probably included the latest in his series of failed careers. (Among other things, he had contemplated the Air Force and professional clamming.) On Christmas Eve, during mass at St. Elizabeth Church in nearby Sea-brook, N.H., Salvi stunned the congregation by striding toward the altar and launching into an anti-Catholic screed. "Don't believe anything they say—all they want is your money," he told the worshippers before one shocked parishioner, a state trooper, escorted him out the door.
Just one week later, Salvi embarked on his murderous spree. In the aftermath, most leaders on both sides of the abortion controversy condemned the shootings of which he is accused. "Anyone who commits murder is not pro-life," said Mary Petchel, director of the Norfolk-area chapter of the Virginia Society for Human Life. "We will never defend the actions of this person."
Still, a smattering of anti-abortion activists disagreed. Within an hour of the Brook-line murders, a woman called the Planned Parenthood clinic there and told a counselor, "You got what you deserved." And outside the Virginia jail where Salvi was being held, eight supporters demonstrated the day after his arrest. "Thank you for what you did," Donald Spitz, a self-described Pentecostal evangelist and director of Pro-Life Virginia, shouted into a megaphone. "Why is the life of a receptionist worth more than the lives of 50 innocent human babies?"
But to those whose lives they touched, Shannon Lowney and Lee Ann Nichols were precious indeed. Nichols's fiancé, Edward McDonough, 33, was too distraught to speak about the woman he lived with for four years, but a former coworker remembers her as an enthusiastic person who would often defuse tense situations between patients and protestors with her "really good positive energy." Says Nichols's grieving mother, Ruth Nichols, 68, a North Olmsted, Ohio, homemaker, of her only daughter: "She wasn't a placard-carrying type. She just did her job and didn't have a fear. She was an innocent victim struck down by a madman."
Meanwhile, "Shanny" Lowney's family and friends mourned the voracious reader, a magna cum laude graduate of Boston College, who planned to return to school for a master's in social work. "She was going to save the world," says Keene. "She just gave." Before Lowney's recent job at Planned Parenthood, where the Fairfield, Conn., native had used her fluent Spanish as a translator for Hispanic clients, she had worked for Advocates for Children, a Lewiston, Maine, organization developing a program to educate youngsters about child abuse.
Lowney's parents, Joan and Bill, who are both teachers in Connecticut, received a second blow following their daughter's murder: Mrs. Lowney's father, 88-year-old John Manning, died of heart failure just hours after hearing of Shannon's death. Still, less than 24 hours later, the Lowneys and their two surviving children—Liam, 22, and Meghan, 27—appeared at a Boston press conference, where the establishment of a fund in Shannon's memory to help provide protection at abortion clinics was announced. (Subsequently, actress Kathleen Turner, who worked with Planned Parenthood in high school and is a national board member, helped the organization publicize the launch of a similar fund.)
"As I've talked to people in the last couple of days, they all have said much the same thing," says David Keene. "They say, 'You know, I've lived a good life, but I've never done anything for anybody else.' And they say, 'I'm going to do something, tomorrow and every chance I get, if someone needs help.' So I think another part of Shannon's legacy is that the way she lived her life will be taken up by others. I think she'd be honored."
PAM LAMBERT
ANNE LONGLEY and GAYLE VERNER in Boston, STEPHEN SAWICKI in Hampton Beach, SARAH TIPPIT in Naples and ALICE DANIEL in Norfolk
Contributors:
Anne Longley,
Gayle Verner,
Stephen Sawicki,
Sarah Tippit,
Alice Daniel.
WHEN 25-YEAR-OLD SHANNON Lowney arrived for work at the Planned Parenthood clinic in Brook-line, Mass., on Dec. 30, she immediately performed her usual ritual. Outside the clinic before leaving fiancé David Keene's car, "she sat and collected herself and steeled her nerves," says Keene, 27, a marketing executive. Lowney, the daughter of a former nun and a onetime Catholic seminarian, was a receptionist at the clinic, where 1,200 women each month came for gynecological care and birth-control advice as well as abortions. In part because of the clinic's history as the site of antiabortion protests, "she often dealt with people in the most stressful times of their lives," recalls Keene. "She would say, 'They're going to see a smile. The first person they see is going to have a smile.' "
Advertisement
Today's Photos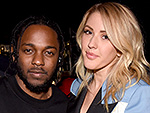 Treat Yourself! 4 Preview Issues
The most buzzed about stars this minute!