People Top 5
LAST UPDATE: Tuesday February 10, 2015 01:10PM EST
PEOPLE Top 5 are the most-viewed stories on the site over the past three days, updated every 60 minutes
Picks and Pans: Pages
The Name Game
Besides hairstyles, not much has changed on All My Children over the course of 6,500 episodes. The ABC soap opera, now remarkably in its 25th year, has unfolded in numbing loops, endlessly recycling story lines, scandals, sets, even actors. Of course, it's just this familiarity with characters and situations that the show's loyal fans crave, which is why they'll love this chance to relive a quarter century's worth of lust, intrigue and overacting.
Written in a breathless, soap-newsletter style ("There's only one Tad—he's smooth, he's funny and we can't help but love him"), this commemorative collection is loaded with archival photos sure to embarrass a few aging actors. It also features a complete rundown of every major story line since 1970, chapters with names like "Villains, Rogues & Vixens"—even an All My Children quiz ("To what foreign land did grief-stricken Erica retreat after Mike Roy's tragic death?"). Throughout, the scrapbook treats Pine Valley's dysfunctional denizens with a reverence and affection befitting the thesis that "these characters are as familiar to viewers as their own family and friends." Surely that's true of soap diva Susan Lucci, who has been on the show since 1970 and whose oft-married Erica Kane gets her own chapter, a tribute to enduring dozens of rotten lovers and 14 Emmy nominations without a win.
There's no point in nitpicking: This is a guaranteed good time for anyone plugged into the Pine Valley experience, from sporadic soapers to AMC addicts who've seen all 6,500 episodes. And please, if you've seen all 6,500, get help. (General Publishing Group, $25)
by Dick Francis
In an uncertain world, it is reassuring to have some things upon which one can utterly depend, and Dick Francis falls squarely into that category.
Set in the English racing town of Newmarket, his 33rd book, Wild Horses, bursts out of the gate with 30-year-old filmmaker Thomas Lyon visiting a dying friend, a blacksmith, who makes a startling deathbed confession, Lyon happens to be in Newmarket directing a movie about the puzzling real-life hanging of a trainer's wife a quarter of a century earlier. Seemingly unconnected at first, these two narrative strands gradually become intertwined. Lyon attempts to unravel the meaning of the confession and, at the same time, to uncover the truth about the long-ago hanging, placing himself—and his film—in danger.
A typical Francis protagonist, Lyon is resilient and indestructible. Also typical is the crisp language and brisk pace of the novel, but the ride can be a bumpy one at times. The story line is hard to follow, the insights into the world of filmmaking are superficial, and romance, once a chaste but charming aspect of his work, seems almost an afterthought here. Still and all, wild horses couldn't keep the Francis faithful away from this or any future turns around the track with the master at the reins. (Putnam, $22.95)
by Joanna Trollope
Anna Bouverie is the title character in this beguiling novel of manners and mores. For two decades she has endured, oh, how she has silently endured. She has inhabited quite uninhabitable houses, scraped by on her husband Peter's pathetic salary, clothed herself and her three children in the castoffs of parishioners and borne quite unbearable isolation. When Peter, the vicar of a rural English village, fails to receive an expected promotion and retreats into bitterness, Anna, who's fed up with the petty provincialism of both her husband and the parish, shows herself to be far more resourceful than the woman with a similar name living in a similarly small-minded village: Emma Bovary. Anna takes a job stocking shelves in a grocery store as a way to bolster her fragile sense of self-worth and to pay her youngest child's school tuition. In the process she offends several members of her husband's flock who feel such a post is unseemly, and she infuriates the fiercely conventional Peter. If there are plenty of women in the congregation who feel Anna is not fulfilling her obligation as a cleric's wife and jump in to fill the breach, there also are a number of men who feel that the pretty Anna is wasting herself on the town of Loxford and on her lox of a husband, and they jump in to fill the breach.
Joanna Trollope, a descendant of Anthony's, has successfully mined the bucolic, clerical territory of her kinsman's Barsetshire novels, particularly Barchester Towers. There is, notably in the climax, a bit of the soap opera in The Rector's Wife, but it is a sin easy to forgive in light of the memorable scenes of blighted domesticity and the chance to watch a lovely, lost woman grab hold of her life. (Random House, $21)
by Linda Davies
Sarah Jensen is the sort of woman to inspire much teeth-gnashing. She is beautiful, she is brainy, she is popular and, thanks to her high-powered job as a foreign-currency-exchange trader in London, she is rich. Orphaned at an early age, she is also fragile, maybe a bit too willing, a bit too eager to live on the edge. It is precisely this tendency that Anthony Barrington, the governor of the Bank of England, taps into when he asks Sarah to go undercover as a spy at ICB, a suspiciously profitable merchant bank, and ferret out what looks like fraudulent trading. In fact, Barrington isn't giving Sarah the complete story; he doesn't reveal that the author of the extravagant plan is James Bartrop, the director of Counter-Narcotics Crime (the equivalent of the CIA in the U.S.). Bartrop suspects that ICB has dirty dealings with a Rome-based Mafia kingpin who has a lot of lucre to launder. Yes, Sarah loves secrets and excitement, but she doesn't deal well with those who lie or misrepresent themselves. When confronted by such folk, she is apt to do just about anything in the way of revenge. Unfortunately, first-time novelist Davies, having set a promising plot into motion, doesn't seem to know quite what to do with it. One rarely reads a thriller for prose style—in this case a fortunate thing—but one does read it for thrills, preferably thrills that get bigger as the climax closes in. That's where Nest of Vipers is a letdown; it simply doesn't pack sufficient wallop. But the novel is hardly a bankrupt issue; it is gratifying to have a strong female character as the protagonist of a thriller, particularly a female character in a predominantly male profession. And Davies, herself a former merchant banker, does a terrific job of explaining the inner workings of the foreign-exchange markets and of creating a sense of the supercharged atmosphere in which the traders do their deals. For the fiduciarily challenged, that alone makes Nest of Vipers worth the price of admission. (Doubleday, $23)
by Pauline Kael
I'm frequently asked why I don't write my memoirs," notes Pauline Kael in her introduction to this distillation of her life's work. "I think I have." And it's true: If there's any one theme guiding her selection of these 279 essays and fragments (which weigh in at 1,291 pages and represent, she says, one-fifth of what she has published these past 30 years), it's her vision of movie criticism as a free-form autobiography.
Kael pointedly begins with her 1963 essay on Hud—in which she corrects that movie's high-minded falsehoods about western life with a vivid account of her own childhood on a California ranch. Elsewhere the painful memory of a broken 1947 love affair informs her deeply felt response to a De Sica masterpiece: "Life, as Shoeshine demonstrates, is too complex for facile endings."
Youth and passion are her religion, and she's a good preacher: Annette Bening is "a superb wiggler"; Jessica Lange has "a raw physicality that's challenging and heroic." Kenneth Branagh's "burning blue eyes" and "baby fat convey a suggestion of secret knowledge, and his head, overscaled for his short frame, rivets attention." These are praises so right that they can forever merge in the mind's eye with the artists they describe. But don't get on Kael's bad side: "Rain Man is Dustin Hoffman humping one note on a piano for two hours and eleven minutes."
For Keeps is no one-note performance: Kael makes a jazzy, generous record of her mind's life span, a record sure to please her many fans as well as anyone who just plain loves movies. (Dutton, $34.95)
>WHAT'S IN A NAME? ASK ARCHIE LEACH, better known as Cary Grant. Or André Bernard, author of Now All We Need Is a Title (Norton, $15.95). Here are some titles that were altered for the better:
•The Mute was changed to The Heart Is a Lonely Hunter
•Private Fleming, His Various Battles was changed to The Red Badge of Courage
•First Impressions was changed to Pride and Prejudice
•To Climb the Wall was changed to The Blackboard Jungle
•The House of Faith was changed to Brideshead Revisited
•They Don't Build Statues to Businessmen was changed to Valley of the Dolls
•The Kingdom by the Sea was changed to Lolita
Contributors:
Alex Tresniowski,
Mark Donovan,
Joanne Kaufman,
F.X. Feeney.
by Gary Warner
Advertisement
Today's Photos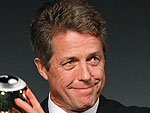 Treat Yourself! 4 Preview Issues
The most buzzed about stars this minute!