People Top 5
LAST UPDATE: Tuesday February 10, 2015 01:10PM EST
PEOPLE Top 5 are the most-viewed stories on the site over the past three days, updated every 60 minutes
Picks and Pans: Pages
Talking With...
by Wendy Goldberg and Betty Goodwin
Full of anecdotes about the courtships and proposals of famous couples, this book should be an inspiration to die-hard romantics. It may not advance civilization to know that Colin Powell essentially ordered Alma Johnson to marry him, but it is fun. Other couples discussed include Sigmund Freud and Martha Bernays, Ozzie and Harriet Nelson, and Wayne Gretzky and Janet Jones. Goldberg, a former marketing executive, and Goodwin, a society columnist, don't report on anyone turning down a proposal, but then No! or In Your Dreams! would not have made such catchy titles. (Angel City, $18.95)
by Barrie Dolnick
Dolnick, a former ad executive who now runs a consulting company that uses "alternative information techniques"—tarot cards, astrology, spell casting—to guide clients in business and career decisions, offers plenty of mumbo jumbo for the lovelorn. But he cautions, "It is important that you not put sticky emotional energy, such as possessive-ness, fear, jealousy or vengefulness, into the spell.... Sticky emotional energy breeds sticky situations."
This is not just a bunch of glittering generalities, however. Dolnick also offers his readers recipes for romance. To attract prospective lovers, for instance, "on a Thursday during a waxing Moon and in the first hour after sunset, light a purple candle and place it before a bowl of water. Hold a mirror up to the candle, the water, and then to your face. Gaze into your own eyes. Concentrate on your beauty, your lovability, your desirability.... Say aloud, 'In the grace of the universe and in the abundance of love, I affirm I am greatly desirable and open to the bounty of love around me.... [I]n line with the greater good, I create and attract romance.' " One can only hope for progress in the inevitable sequel Really Complex Spells for Love. (Harmony, $15)
by Ren Lexander and Geraldine Rose
For the truly desperate, this "astrological guide to love, lust and intimate relationships" offers such pseudoinformation as "Cancers can be emotional vampires who will drain you through their mood swings and sulkiness." Forget enlightenment; the only amusing part of the book comes when the authors, both Australian astrology buffs, rate the "sexy" and "unsexy" celebrities who fall under each birth sign. The sexy Pisceans, for instance, include Jon Bon Jovi,
Bruce Willis
, Albert Einstein and
Drew Barrymore
. The unsexy ones born from Feb. 20 to March 20 include Glenn Close, Liza Minnelli, Ron Howard, Fats Domino, Patty Hearst and Zero Mostel. If poor old Zero weren't already dead (and thus perhaps terminally impaired in the sexiness department), this categorization might come as a crushing blow to him. (Bantam, paper, $11.95)
by Cathleen Rountree
If the stars are against you or if a purple-candle shortage inhibits your spell-casting, this more mundane volume by an Aptos, Calif., writer-photographer could help. Without the slightest apology to singer Paul Simon, it provides case studies cum how-to demonstrations implicitly suggesting such routes to romance as dating your dentist, auditioning for a movie role, playing with a computer, getting picked up in an elevator, buying a bicycle and, believe it or not, going on blind dates set up by friends. The message is to be open to possibilities, but then you romantics knew that, didn't you? (Harper, $9)
by Liza Donnelly and Michael Maslin
An entertainingly irreverent husband-and-wife cartoonist team who work mostly for The New Yorker, Donnelly and Maslin seem to have a less than idyllic view of marriage. Typical of their attitude is a panel showing a man and woman sitting on opposite ends of a sofa. Each is watching the news on a separate TV set. He is watching Rather; she is watching Brokaw. That tone informs this whole collection, though Donnelly and Maslin are commendably evenhanded: in their universe women are as churlish and unreasonable as men. (Ballantine, $8)
by P.D. James
Someone is killing the staff of Peverell Press. First, senior editor Sonia Clements is found sprawled in the archives room, an apparent suicide. Then there's a second body, a toy snake mockingly wound round its neck. Fear begins to permeate the venerable London firm's grand Venetian-style palazzo, becoming as inescapable as the sound of the Thames lapping outside.
Murder among the literati would seem a textbook case for British crime queen P.D. James's popular detective Adam Dalgliesh, himself a published poet. But welcome as it is to see the pensive Metropolitan Police commander again after his creator's recent foray into science fiction, he remains an unsatisfyingly shadowy presence here.
Dalgliesh isn't the only character underemployed in Original Sin. The novel is crowded, probably too crowded, with interesting types—including a poignant over-the-hill mystery writer—but they bob along the narrative in an undifferentiated panorama. Without a central focus, the story loses momentum despite James's ingenious plot.
For all its sins, the mystery remains a cut above most thanks to James's limber prose and keen sense of people and place. But occasional flashes—a stroke of deft foreshadowing here, a vivid architectural sketch there—remind the reader that she can do even better. Maybe James should have listened to editors instead of killing them off. (Knopf, $24)
by Nelson Mandela
Every picture of South African President Nelson Mandela shows dignity personified. Raised to be the adviser to his tribal king, he grew up to be the national "king" and an international symbol of triumph over evil.
Dignity, however, is what weighs down this mammoth autobiography. Emotion rarely breaks through, appearing only in the joy of gardening in prison and his sadness at the death of African National Congress leader Oliver Tambo.
Even Mandela's fretting over his decision to sacrifice family life for public life is bloodless. There's nothing new about his second wife, Winnie, and when he discusses serious conflicts between the ANC and other black organizations, the rage that slips through is relatively minimal.
Mandela was in prison for 27 years for being a leader of the banned ANC and the founder of its army. In prison he continued his fight against apartheid by whatever means possible, while private life went on without him (his mother and eldest son died, grandchildren were born, and Winnie was bullied and imprisoned). The government became more and more repressive. Violence between blacks and whites escalated.
But most of the book details Mandela's life before and after prison. Perhaps there's little one can say about life during such a long incarceration—it's a tale of stamina. But other famous prisoners, such as Natan Sharansky, infused their prison memoirs with inspirational elements lacking here.
This is less a memoir than a political history of modern South Africa, told by a master politician. Readers. will learn much but won't find the media Mandela who has previously touched their hearts. (Little, Brown,$24.95).
by Peter Hoeg
An educational experiment conducted by the Danish government in the 1960s is at the center of Peter Hoeg's second novel to be translated into English. Like his first, the best-seller Smilla's Sense of Snow, Borderliners transcends borders with its intelligent and hypnotic condemnation of a society tragically at odds with its children.
After a lifetime spent in state-run institutions, Peter, a malnourished and abused 14-year-old, is transferred to Biehl's Academy, a private school in Copenhagen with an uncompromising code of discipline. The headmaster is not beyond spying, humiliating, slapping, even beating a child deaf if doing so helps maintain order. Peter is "an odd, backward pupil" who together with another orphan, Katarina, and August, a child who murdered his parents, sets out to learn why "borderliners" like himself—students who are neither well-adjusted nor altogether retarded—are enrolled here.
When first published in Denmark, Borderliners created a controversy when it was revealed that these experiments actually took place. Like a modern Charles Dickens, Hoeg clearly deplores the fate of abandoned children. Capturing their helplessness and frustration, Borderliners would be shocking even if it were not true. (Farrar Straus Giroux, $22)
by Tim Willocks
On its slick surface, Green River Rising is as fine a thriller as one could ask for, swirling with intrigue, action and fluid realism. But underneath, in the depths and quiet pools, larger shadows are moving: meditations on incarceration, guilt, violence and the nature of humankind. In this novel, Willocks manages to fish the bottom while keeping the tourists entertained.
Green River is an East Texas prison for some 2,800 hard cases. In the simmering heat of its Victorian buildings, violence is the norm, HIV is pandemic, and the only motto to live by is "Not My F-king Business." Here, inmate Dr. Ray Klein, who works as an orderly in the AIDS-ridden prison hospital, keeps his head down, his thoughts to himself and tries to serve his time without getting raped or killed. But on the very day that Klein finally wins a parole, warden John Hobbes, a tormented penologist who has lost faith in the system's power to reform offenders, deliberately sparks a riot between black and white prisoners.
The ensuing holocaust consumes Green River. Trapped in a hell of fire, murder and pillage, Klein must either save himself as a parolee by leaving with the guards or try to make his way to the infirmary to rescue forensic psychologist Juliette Devlin. Klein's journey is a mythic saga: the way out is down. He must navigate the sewers beneath the prison to rescue the maiden and find his own salvation.
Green River demands all of a reader's resolve. Willocks quotes from Kant and William James and details the blood chemistry of AIDS and the precise physiological mechanics of anal sex between males. Finally, though, Ray Klein wades in deeper, as the reader will do as well: "A moment came when you had to put aside the kind of knowledge Devlin had such command of—the genetics and biochemistry and the psychodynamics—and just stand in the shoes of the madman and take a look for yourself." It is a memorable view from the heaviest of currents. (Morrow, $23)
>Timing counts, as Allan Chochinov and Victoria Brown note in Before & After You Fall in Love (St Martin's, $5.99):
Before: "Don't Stop!" After: Don't start.
Before: $60.00/doz After: $1.95/stem
Before: "I'm having such a hard time getting him to put his defenses down." After: "I'm having such a hard time getting him to put the seat down."
>Tim Willocks
THE DOCTOR IS IN
THERE IS MUCH THAT IS STRIKING about 37-year-old writer Tim Willocks—not just his copper-colored hair, his powdery white complexion or the scorpion tattooed on his left shoulder. Consider that Willocks's Green River Rising was a best-seller in Britain when published last year and that—recently released in the United States—the book has already earned close to $1 million, including movie-rights sales. And, along with this sudden fortune, Willocks gained notoriety after he was briefly linked with none other than
Madonna
, with whom he says, he is "still friendly."
Humble beginnings are one thing the two had in common. Willocks, a bricklayer's son, grew up Stalybridge, a mill town near Manchester, and chose medicine as a career, he says, because, "it was the only course that offered total study of being human." He worked as a psychiatric specialist after earning a medical degree in 1983 from London's University College and in the meantime drifted in and out of a childless two-year marriage. Always a lover of fiction, he wrote his first novel, Bad City Blues (1991), during his spare time. "I was not disillusioned with medicine, I was simply more illusioned with writing," says Willocks. The inspiration for Green River came from an article he read in an American medical journal about a psychiatrist's work with prison guards.
These days, Willocks's own work involves seeing patients two days a week at a London methadone clinic and working on the Green River screenplay. He denies a rumor that
Madonna
wants a role in the movie as the sole woman behind bars with 2,800 men, but he adds, "She is one of many great actresses who could play the part."
Contributors:
Pam Lambert,
Elaine Kahn,
Thomas Curwen,
J.D. Reed,
Lydia Denworth.
LOVE DOESN'T MAKE JUST THE WORLD go around. As reviewer Ralph Novak observes, it keeps the presses of the book-publishing business humming too. Here's his Valentine's Day survey:
Advertisement
Today's Photos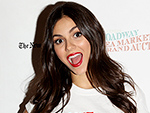 Treat Yourself! 4 Preview Issues
The most buzzed about stars this minute!