People Top 5
LAST UPDATE: Tuesday February 10, 2015 01:10PM EST
PEOPLE Top 5 are the most-viewed stories on the site over the past three days, updated every 60 minutes
Law and Daughter
A Louisiana Mother Fights for Her Little Girl's Right to Be Recognized Legally as Her Late Father's Child
"She exists," says her mother, Nancy Hart, "but they don't know how she got here." Hart, 42, a music teacher at an Episcopal school in Covington, La., has spent the past three years trying to get state and federal authorities to recognize the origin of Judith's life—tangled as it was in her husband's death. So far she has failed.
Judith was born through gamete intrafallopian transfer, a fertilization procedure in which eggs are retrieved from a woman's ovary, mixed with sperm and then reinserted in the woman's fallopian tube. The process, used by some 6,000-8,000 American women each year, has a pregnancy rate of between 25-35 percent. But the difference between Judith's conception and most others is that she was conceived three months after her father, Edward Hart, 51, died of cancer in 1990.
In Louisiana that doesn't add up legally. The state refuses to acknowledge Ed's parental bond because of an antiquated law that says a child born more than 300 days after an alleged father's death can't be his baby. "The law of Louisiana is just not making sense," says Kathryn Kolbert, vice president of the Center for Reproductive Law and Policy in New York City. Together with New Orleans civil rights lawyer William Rittenberg, she is helping Nancy sue both the state, for recognition of Judith's parentage, and the federal government, for $710 in monthly Social Security survivor's benefits for the child. The governments must respond to Hart's suit by Feb. 10.
Both Rittenberg and the center say the case is simply a matter of law lagging behind medicine. But for Nancy Hart, it is crucial to her daughter's future sense of family. "Judith was Ed's last gift to me," says Hart. "I want her to know who her father was and be recognized as his child."
Hart herself was born in El Paso to Bill Young, an oil-field environmentalist, and homemaker Jean Young. Hart studied music at Texas Tech University and earned her master's degree in piano performance in 1977. That year she married Darryl Knapp, a church music minister, in Midland, Texas, and went to work teaching music at a local high school. When that marriage ended in divorce in 1983, Hart moved to Slidell, a bedroom community just across Lake Pontchartrain from New Orleans, to be near her only sister Judith. She met Ed, a divorced electrical engineer, in 1984 while selling Christmas trees for an Episcopal church fund-raiser. Ed had volunteered to deliver the trees. "I thought I was just getting Ed for the truck," says Nancy. "I got out of my car and looked at him for the first time, and I knew I'd marry him." They wed in November 1985 and settled into what Nancy describes as "a happily married life."
Then, on Christmas Day, 1989, Ed began to complain about having difficulty swallowing. "I just thought it was my turkey," says Hart with a laugh. But in March doctors found a tumor in Ed's esophagus and advised him to begin chemotherapy to shrink it before they tried to remove it. Fearing the therapy would leave him sterile and still hoping for a child with Nancy, Ed put a sample in a New Orleans sperm bank.
For months the cancer ravaged his body. On June 3, while driving to the hospital for surgery, he told Nancy he feared he would die. "I said, 'Don't talk this way, you're gonna make it,' " recalls Nancy. Ed, silent for a moment, turned to her and said, "You know, there can always be a child there for you." The next day, during an eight-hour operation to remove the tumor, doctors found cancer spread throughout his body. Ten days later, Ed Hart died.
Nancy was devastated, but after the funeral she told Ed's two children from his first marriage about his plan for a child. Though his daughter Jan Hart Stone, 27, was supportive, his son Ed Hart III, 33, was dubious. "When I first heard about Nancy getting pregnant, I had misgivings," he says. "I thought she was grasping at straws, trying to bring my father back." Undeterred, Hart went ahead with the procedure.
Because Ed had left only one sperm sample, there was just one chance for pregnancy—and doctors held out little hope. Despite the odds, Hart became pregnant. "I was numb," says Hart. "I couldn't believe something so wonderful could happen after something so bad had happened." On June 4, 1991, Judith Christine Hart was born.
Three months later, Hart applied to the Social Security Administration for survivor's benefits. But the agency refused to make a decision. "I waited and waited, and after a year and a half I still hadn't heard anything," she says. Nancy finally wrote to SSA commissioner Shirley Chater in Washington and got an answer: the application was denied. Explains SSA deputy press officer Tom Margenau: "If the state law says that she is not his legitimate child, we have to follow this. It's out of our hands."
That, counters attorney Rittenberg, is ridiculous: "The state law is unconstitutional. It has simply not kept up with modern technology."
Since filing her lawsuit in December, Hart—who has appeared on radio talk shows and TV news spots—has been attacked by call-in audiences as an opportunist or, worse, a degenerate. There are two charges, says Rittenberg: "One is that she is a slut, and two is that she is trying to become a welfare mother." Says Nancy in outrage: "Do I look like a slut?"
Ed's family, though, is now solidly on her side. "I admire her for doing it," says James Hart, 54, Ed's brother, who, though he has three children of his own, has become a kind of surrogate father to Judith. "It took a lot of gumption." Ed's daughter Jan is no less enthusiastic. "In my opinion, Judy is our miracle baby," she says. "There was only one chance for Nancy to get pregnant, and it worked. God wanted this baby to be born into this family."
KEVIN GRAY
ANNE MAIER in New Orleans
Contributors:
Anne Maier.
BLONDE, APPLE-CHEEKED AND FULL OF LIFE, LITTLE Judith Hart knows her father is dead. In a 3-year-old's world, that can be confusion enough. But what she doesn't know is that her home state of Louisiana takes the position that her father could not be her father.
Advertisement
Today's Photos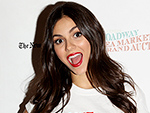 Treat Yourself! 4 Preview Issues
The most buzzed about stars this minute!