People Top 5
LAST UPDATE: Tuesday February 10, 2015 01:10PM EST
PEOPLE Top 5 are the most-viewed stories on the site over the past three days, updated every 60 minutes
The Most Angry Man
Sidney Zion's Crusade to Make Doctors Pay for His Daughter's Death Ends in a Partial Defeat
Last week, Zion, now 61 and a columnist for New York's Daily News, finally got a verdict—but not the one he had been hoping for. A Manhattan jury faulted the doctors but also found Libby partly responsible for her own death; when asked, she had failed to disclose that she was taking various prescription drugs—and that she had been using cocaine. Zion was awarded $375,000 for his daughter's pain and suffering, but nothing in punitive damages. Neither New York Hospital nor any of the doctors involved would discuss their partial victory. For his part, Zion, who has not yet decided if he will appeal, was furious. "I'm pretty bitter about it," he says. "But we'll go on. Look, when you get home from the funeral of your kid and you're still alive, there's nothing else that can kill you."
Despite the mixed decision, the Libby Zion case had long since had repercussions beyond New York Hospital. In 1989, largely due to Sidney Zion's relentless campaigning, New York State adopted new regulations limiting the long hours hospital residents and interns can work, especially in emergency rooms. Now they are limited to working 80 hours a week and no more than 24 hours at a stretch, except in emergency rooms (where it is no more than 12 hours). Three years ago the American Medical Association revised its policies on hospital work hours as well. But so far no other state has followed suit, mainly for financial reasons, since limiting work hours means hiring more staff. Still, Zion takes comfort in the changes he has wrought. "Maybe it wasn't all in vain," he says of the verdict. "With Court TV, people across the country were educated. And we got those rules changed."
Libby Zion had always been at the center of her father's universe. When she was born, Sidney, a New Jersey-born dentist's son with a Yale Law School degree, bought drinks and passed out cigars for the entire bar crowd at Sardi's restaurant near The New York Times, where he was then a reporter. "Most guys want boys; I wanted a daughter," he says. "I loved her madly."
Libby grew up in the family's comfortable three-bedroom Upper West Side Manhattan apartment with her father, her mother, Elsa, a former publishing executive, and her younger brothers Adam, now 27, an attorney, and Jed, 25, a screenwriter. "She used to edit my work," says her father, who often wrote at home. "She'd tell me if it was good or not. If she didn't like it, she'd kiss me on the forehead, and I'd say, 'Okay, I'll be back.' " Zion glowingly describes his daughter as having a lovely singing voice, a fiery personality and fierce intelligence. But as she entered her teen years, he says, she became depressed. The Zions took her to a psychiatrist, who prescribed the antidepressant drug Nardil. "Every teenage girl goes through times like that; you get jilted, that kind of thing," says Zion. "She was fine."
She was not fine, though, on the night of March 4, 1984. Home during her freshman year at Bennington College, she was agitated—"like half a Mexican jumping bean," Zion recalls—and running a fever of 103. Zion called his personal physician, Raymond Sherman, who told him to take her to the emergency room at New York Hospital. "If I have to come," Zion recalled Sherman saying, "I will."
At the hospital, Libby was seen by Drs. Maurice Leonard and Gregg Stone, both second-year residents, and Dr. Luise Weinstein, an intern nine months out of medical school. At 2:45 a.m., Zion says, Stone told him that Libby wasn't nearly as sick as she looked and recommended that he and Elsa go home. As they left, Libby whispered to her father, "Good night," adding in Yiddish, "Schloffen gesunt" ("Sleep well").
But he didn't. The hospital called just before 7 a.m. "The phone rang. I picked it up. It was Dr. Weinstein," Elsa recalls. "She said, 'I'm sorry. We tried everything. We gave her medication, ice baths...' and her voice trailed off. I said, 'Are you trying to tell me Libby's dead?' She said, 'Yes.' I said, 'I don't believe you.' "
Libby was buried two days later. It was then that her father decided to start digging into her death. "What really got me going was when Ray Sherman didn't come to the funeral," he says. "Everyone came, but he didn't. I thought, 'Uh-oh, there's obviously something wrong here.' " Over the next few months, Zion made repeated calls to New York City's chief medical examiner, Elliot Gross, to Manhattan borough president Andrew Stein and to Manhattan district attorney Robert Morgenthau, to get a copy of Libby's autopsy report and to find out why it had been delayed.
In May, Morgenthau called Zion and told him that the doctors at the hospital had given Libby Demerol, a painkiller that can be fatally incompatible with the Nardil she had been taking. He also mentioned how Libby, who had been thrashing around in her hospital bed, had been restrained by a Posey, or jacket, and tied to her bed. Zion insists that back then, no one mentioned cocaine as a cause of death, although the autopsy report made mention of traces found in an early test.
What made Zion angriest of all, however, was learning that doctors at New York Hospital were privately attributing Libby's death to cocaine use alone. "It was a whispering campaign," he charges. "I went crazy. They didn't even say, 'She had a little cocaine.' They said she was a goddamn junkie. It was just ugly."
Ultimately, though, the jury believed that Libby Zion had used cocaine and should have told doctors about it. At the same time, the jury faulted Drs. Sherman, Stone and Weinstein for prescribing Demerol. In addition, Weinstein, who was responsible for 40 other patients that night, was found negligent on two more counts: for not prescribing cold soaks in timely fashion when Libby's fever rose dangerously, and for not returning to Libby's bedside when called by a concerned nurse.
Still, Zion laments the outcome. "A lot of things could have been and aren't. We could have done something," he says sadly. "This could have been a great verdict." But he does take comfort in the ferocity of the battle he has waged on his daughter's behalf. "She would have wanted me to fight, that's for certain," he says. "Libby wouldn't take crap. I promised her at the funeral I would get to the bottom of this. She would approve."
MARJORIE ROSEN
MARIA EFTIMIADES in New York City
Contributors:
Maria Eftimiades.
NEARLY 11 YEARS AGO, NEWSPAPER columnist Sidney Zion rushed his 18-year-old daughter Libby to Manhattan's prestigious New York Hospital with an earache and an alarmingly high fever. Five hours later she was dead. The tragedy reduced the tough-talking Zion to emotional rubbie; unable to work, he says, he spent a year "banging my head against the wau, screaming." But as Zion learned more about his daughter's death, his grief became an obsession. Fatigue and inexperience, he argued, had led doctors to treat Libby improperly and to administer a drug that helped cause her death. Beginning a furious crusade against the grueling 36-hour shifts worked by many interns and residents, Zion also filed a $2 million suit against the hospital and the four doctors who had cared for his daughter. "That got me going again," he says. "I could get back on board and fight those bastards."
Advertisement
Today's Photos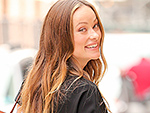 Treat Yourself! 4 Preview Issues
The most buzzed about stars this minute!