People Top 5
LAST UPDATE: Tuesday February 10, 2015 01:10PM EST
PEOPLE Top 5 are the most-viewed stories on the site over the past three days, updated every 60 minutes
A Class Act
After Her Death, a Student Wins Honors, Thanks To...
But her intellectual journey was cut tragically short just one mile from home. At about noon on Nov. 28, 1994, Soo Yeun and her friend Joseph Ching, also 17, were killed instantly when his Honda Civic swerved on a rain-slicked road and ploughed head-on into a van. "I think about the time of the crash and wonder if she called out to me or her mom," says Soo Yeun's father, Kee Y. Kim, a New York City internist. "The pain is not tolerable."
At Jericho High School, Soo Yeun and Ching were mourned with a surpassing depth of feeling. "We lost two of the best, two of the brightest in every respect," says Allen Sachs, who taught research to both victims. But crushing though the grief might have been, the death of Soo Yeun quickly turned into an extraordinary celebration of her spirit: On the day she died, her "things-to-do" list had included a reminder to finish her Westinghouse application. With the deadline only two days away, 16 of her classmates pitched in and did just that. She had done the bulk of the work—essays about herself and science, and a brilliant comparative study of Neanderthal bones. All that remained were a few details to be added to her application. "At first her death was a shock," says Brian Lee, 17, who postponed his own Westinghouse entry until he had helped complete Soo Yeun's. "But the adrenaline started, and things just fell away."
On Jan. 24 word came to Jericho that Soo Yeun Kim had reached the pinnacle: Out of 1,667 entrants, she had been named one of the 40 Westinghouse finalists—the first time in the 54-year history of the competition that the honor has been conferred posthumously. "There was a feeling of pride," says Joseph Pinto, 17, who had also helped with Soo Yeun's application. "But it deepened the wound because we missed her more."
At the March 13 awards banquet in Washington, a presentation will be made in her honor. "I won't go to the ceremony," Soo Yeun's father says. "It will be a cheerful place for those who are there. But for me it is only sorrow." Last week, his daughter's school was notified of another honor: both Soo Yeun and Joseph Ching were named finalists for the National Merit Scholarships. "When she was alive, I knew she was a good student but not how smart she really was," Dr. Kim admits. "I do now."
Perhaps Soo Yeun's friends, a close circle of advanced students, knew her best. No mall rat, she preferred hunting frogs or walking in the woods. "She knew the difference between fresh sushi and day-old sushi," says Pinto, who delivered her eulogy. "She was a connoisseur." A PBS junkie, Soo Yeun also had a passion for the novels of Jane Austen. But her true love was music. Before performing, "Soo would always say, 'Oh, this isn't going to go well,' " he remembers. "Then it would be as close to perfection as possible."
Pinto also recalls with sad irony his friend's preoccupation with permanence. "She would always ask me, 'Do you see us being friends after we graduate?' " he says. " 'Do you see us as two old people sitting around talking?' "
The essays she wrote for her Westinghouse application are another window into the Korean-born Soo Yeun. In one of them, she sketches vividly the tedious labor of discovery: "There were days when my body ached from sitting under a bright light...peering at bone fragment after bone fragment." Of her love of the flute, Soo Yeun writes, "Sometimes I try to take my emotions and translate them to notes, forming a quick little impromptu at the end of my musical reverie."
Soo Yeun came to the U.S as a tot, with her father, her mother, Soon, and sister Yoonji, now 14. Described by her father as a "cerebral" child, Soo Yeun was also passionate. "I remember she and her sister sometimes got into fights, and we'd hear slamming doors and screaming," he recalls. "Now it's quiet."
When that silence fell, her parents filled her casket with some of her favorite things: her rosary, Body Shop Fuzzy Peach eau de toilette, some Jane Austen novels, a Star Trek bookmark, her Walkman. And when a fortune-teller advised the Kims that Soo Yeun needed more possessions to take on her final journey, her father burned a pile of books and clothes, sending smoke toward the sky—the only way to reach her, he reasoned. "We can't mail things express to the people we've lost," he says.
"There is a saying that you bury your parents in the cemetery, but children are buried in your heart," Kim adds, describing the terrible hurt he felt at losing Soo Yeun. "When we visited the grave with our priest, I called out to Soo Yeun that she was stupid for being there, a dummy. The priest said, 'We are all dummies because we're all dying.' But for me, death and life coexist—Soon Yeun's spirit is still around me."
RICHARD JEROME
LISA KAY GREISSINGER in Jericho
Contributors:
Lisa Kay Greissinger.
TO KEEP SOME ORDER IN HER HECTIC adolescent life, Soo Yeun Kim would make a list of each day's activities. A gifted scholar and accomplished flutist, the 17-year-old from Brookville, New York, also spent considerable time assembling an entry for the Westinghouse Science Talent Search—a distinguished national competition for high school seniors. In an essay for her application, she wrote what might have served as her credo: "Curiosity goes as far as I take it."
Advertisement
Today's Photos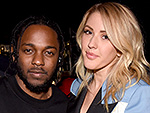 Treat Yourself! 4 Preview Issues
The most buzzed about stars this minute!