People Top 5
LAST UPDATE: Tuesday February 10, 2015 01:10PM EST
PEOPLE Top 5 are the most-viewed stories on the site over the past three days, updated every 60 minutes
Latka's Legacy
When Andy Kaufman Died, He Left Behind a Daughter He Never Knew


Like many adoptees, Bellu, a 25-year-old radiation therapist who still lives in Roslyn, was fiercely curious about her birth parents. Four years ago, "prepared for the worst," she set out to learn who they were. About the last thing she expected was to discover that the man from whom she inherited her ice-blue eyes and dark hair was Andy Kaufman, the gonzo comedian who died of lung cancer in 1984. Just 14 years old when Kaufman's breakthrough hit, Taxi, went off the air, Bellu had barely heard of Kaufman—let alone his signature character, Taxi's endearingly befuddled mechanic, Latka Gravas—when she learned in 1992 that she was his daughter.

These days, Bellu is joyously reclaiming the father who never knew her. In the last two years, she has grown close to Andy's father, Stanley Kaufman, a retired businessman who lives in Palm Beach Gardens, Fla., and to Andy's siblings, Michael, 44, a New Jersey executive, and Carol, 39, a housewife who lives in Chicago. And last January, Kaufman's friend Bob Zmuda, producer of Comic Relief, had Michael ask her to come to L.A. for the taping of NBC's A Comedy Salute to Andy Kaufman—a tribute featuring clips of her father playing Latka and as a demented wrestler on Saturday Night Live. When the program airs on March 29, Bellu will help give the sign-off.

The road that led Bellu to her father was a long one. The circumstances of her adoption, she says, were always hazy—Martha Bellu gave her few clues before she died of a heart ailment when Maria was 12, and after Paul remarried seven years later, Maria says, "we drifted apart." As a radiation therapy student at Nassau Community College in 1992, Bellu was assigned course work at North Shore University Hospital in Manhasset, N.Y., where she had been born in 1969. "Since I was at the hospital," she says, "I decided I'd better do some searching."

After successfully petitioning the state to divulge her birth surname, Bellu looked up hospital records for July 19, 1969, and found her birth mother's name and former address. "I figured, 'This is it,' " she says. Although that address proved a dead end, a town hall clerk gave her another lead that helped her ferret out the Long Island address of her maternal grandmother. In August 1992, Bellu sent a letter to the family home. One week later, she tore open the reply: Saying that she "thought about me every birthday," her birth mother promised to meet her.

A few weeks later, her mother, a divorced 43-year-old administrator now living in San Francisco, told Bellu more. She said that she had been a 17-year-old who had just broken up with her 20-year-old boyfriend (a college student in Boston) when she discovered she was pregnant. Declining his offer of marriage, she had given up "Laurel Rachel" for adoption but had stayed in contact with Andy over the years. When Bellu asked who her father was, her mother replied, "Have you ever seen Taxi?" Bellu didn't remember Latka, but she recognized herself in photos of Kaufman. "I definitely saw the resemblance," she says.

Then began a search for Andy's family. Looking up his obituary led Bellu to the rabbi who had officiated at his funeral. Her quest culminated in a 1993 meeting in Manhattan with the comic's widowed father, Stanley, in his 70s, who knew only that Andy's high school girlfriend had given up his child for adoption. "There was very little conversation at first," he says of their encounter. "Just a big, long hug, and then we started jabbering."

Maria and Stanley now speak with each other up to four times a week. "It's great to see them together," says Michael, whose brother never married or had more children. "It's like having a part of Andy back again." Adds Stanley: "We really love her, and I think it's reciprocated."

If Bellu, who is engaged to insurance salesman Joe Colonna, 26, has any regrets, it's that she never met Andy himself. But after reconnecting with her birth mother and the Kaufmans, she has an entirely new sense of self. "To this day, it just blows me over, because I never thought it would work out so well. I was really lucky," she says.

MARIA SPEIDEL in New York City


IT WASN'T JUST THAT SHE WAS A creative, athletic and assertive sort growing up in what she describes as "a very strict, traditional" blue-collar home. And it wasn't that her adoptive parents—Paul, a landscaper and night watchman, and Martha, a housewife—weren't devoted to the only child they were bringing up in suburban Roslyn, N.Y. "I was always told, 'You're adopted, and that's why you're so special to us,' " says Maria Bellu. "But I always felt I was different from the people who were bringing me up."
Advertisement
Today's Photos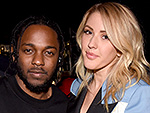 Treat Yourself! 4 Preview Issues
The most buzzed about stars this minute!