People Top 5
LAST UPDATE: Tuesday February 10, 2015 01:10PM EST
PEOPLE Top 5 are the most-viewed stories on the site over the past three days, updated every 60 minutes
Playing for Keeps
Baseball's Terry Blocker Finds a Teammate's Alleged Killer
What Blocker ended up doing was tracking down the man police say was the killer. Just hours after the murder on March 24, the 35-year-old outfielder and former Pentecostal deacon from Stone Mountain, Ga., descended into a seamy part of West Palm and—with help from a pair of unlikely accomplices—came up with the street name of a career criminal with a string of arrests for crimes ranging from kidnapping to cocaine possession. "He went into some very rough areas of our town," says admiring West Palm Beach police sergeant John English. "At times it got a little scary," admitted Blocker to the Palm Beach Post, "but I overcame that. I knew I had to do what I was doing. I fear God, but I don't fear man."
Blocker—who, like Shotkoski, had knocked around baseball's minor leagues for years—knew West Palm from 1988 and 1989 stints with the Braves. During that time he had given $100 to a local man who, he says, "was a little down on his luck." After the murder, Blocker contacted the man and asked for his help. At 10 p.m., just 4 hours after the killing, the pair ventured into a part of town misnamed Pleasant City. "We pretty much figured the guy [killer] was from there," says Blocker. "That's where all the crime and drugs are." For several hours they hung out on street corners and endured the taunts of local thugs, one of whom threatened to steal Blocker's gold watch and the championship ring he had earned with the Triple-A Mets. "I was a new face—they wanted to know where I was coming from," Blocker says. "I got cussed out, but I just stood there and smiled."
Growing up in Columbia, S.C., Blocker got used to life on the wild side. "I carried a gun and talked the talk," he says. "I'm lucky I got out of that world before I got killed or killed somebody myself." His luck almost ran out that night in Pleasant City, though, when he was confronted by a would-be gangsta calling himself—after the well-known rapper—Dr. Dre. "This guy got up in my face, blew smoke from his crack pipe three or four times," says Blocker. "He wanted to fight, make me look like a chump for his friends standing there. But I wouldn't let him."
Ultimately, it was this man who led Blocker to the alleged killer. When the Braves game was canceled the next day in memory of Shotkoski, Blocker went back to Pleasant City under the pretext of doing his laundry and ran into Dr. Dre again. "This time we talked like normal people," says Blocker. "I told him I was a Christian, not out to hurt anybody, just looking for information about the murder of a friend. He apologized for scaring me and said he'd help out if he heard anything."
The next day, Dr. Dre phoned Blocker's friend at 4:30 a.m. to tell him a man known as 1000 had been "bragging all over the place" that he had killed the Atlanta Braves pitcher. Blocker promptly shared the tip with the West Palm police and discovered that they were quite familiar with "1000," Neal Douglas Evans, 30, who had a rap sheet "seven feet long." Evans, it turned out, had been given early release from prison because of overcrowding, but he had violated his parole. Police arrested him that night.
Blocker was offered a share of the $10,000 reward put up by the Braves and West Palm police, but he declined it. "That was not my motivation," he says. "I was looking for satisfaction of a different kind." Instead, he suggested that police give the money to Shotkoski's widow, Felicia, 29, who lives in North Aurora, Ill., with Alexis, the couple's 9-month-old daughter.
Felicia could certainly use the money. She and Dave, a supervisor at a Coca-Cola plant, had just bought a new house and a new car for her to drive to her United Airlines job in Chicago. But money is not Felicia's primary concern right now. "I am lost, completely," she says. "My heart is ripped in two." Of Terry Blocker, she says, "I was proud of him. I was proud my husband had a chance to know him—he's a good man."
Ironically, the Braves had decided before the murder to keep Shotkoski on their replacement roster and release Blocker. It no longer matters, with the baseball strike over and the replacement teams disbanded. Blocker, a former TV cable company technician, took his dismissal hard at first, even though the Braves found him a spot on a Mexican team. "I was feeling bitter about it those first few days—the fact they didn't appreciate me," he admits.
But once he got home to Stone Mountain and saw his wife, LaFrancine, 34, his son Terry Jr., 11, and daughter LaTerrica, 5, Blocker began feeling differently. "I realized that everything was happening for a reason," he says. "God sent me there not to play baseball but to show people that we need to care about each other."
WILLIAM PLUMMER
DON SIDER in West Palm Beach, JILL JORDAN SIEDER in Atlanta and GRANT PICK in North Aurora
Contributors:
Don Sider,
Jill Jordan Sieder,
Grant Pick.
LIKE ALL THE OTHER ATLANTA Braves replacement players, Terry Blocker was stunned and confused. One of their own, pitcher David Shotkoski, 30, who had spent the day chasing the dream of playing big-league baseball, had been taking his usual after-dinner walk near the club's West Palm Beach, Fla., hotel, when a man demanded his money at gunpoint and shot him to death when he resisted. "The day before he was killed, Dave was sitting across from me in the clubhouse, and he was showing me pictures of his family," says Blocker. "I felt like I needed to do something."
Advertisement
Today's Photos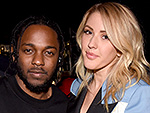 Treat Yourself! 4 Preview Issues
The most buzzed about stars this minute!