People Top 5
LAST UPDATE: Tuesday February 10, 2015 01:10PM EST
PEOPLE Top 5 are the most-viewed stories on the site over the past three days, updated every 60 minutes
Poisoned Ivy
Top Student Gina Grant Was Headed for Harvard, Until the College Learned She'd Killed Her Mother
Sometimes though the past has a way of catching up. Even before the Globe story appeared, an anonymous tipster mailed Harvard some newspaper clippings that told how Grant had killed her mother in South Carolina 4½ years before. Despite the fact that the teenager claimed she had killed in self-defense to protect herself from abuse, that she had served a brief sentence for the crime and that her juvenile record had been sealed, Harvard soon withdrew its acceptance offer. In a statement, Harvard noted that Grant had not mentioned the killing in her application. Grant had in fact been less than honest in response to the question as to whether she had "ever been dismissed, suspended or separated from school." The school also argued that in general it had every right to rescind admission "if a student engages in behavior that brings into question honesty, maturity or moral character."
Grant expressed outrage over the decision—which quickly became a topic of national debate on the limits of redemption and forgiveness. "I deal with this tragedy every day on a personal level," she said in a written statement. "It serves no good purpose for anyone else to dredge up the pain of my childhood."
Certainly there was plenty of pain to dredge up. Grant was raised with her older sister Dana, in Lexington, S.C., 12 miles west of Columbia. Her father was a civil engineer for the federal government, her mother a secretary for a local bank. Her father had great ambitions for his precocious daughter, encouraging her early on to aim for Harvard. "He wanted her to go there because it was the best, and Gina was the best," says her uncle Curtis Dickson. But then her father died after a yearlong illness, and her mother, who already had a drinking problem, seemed unable to pull her life together, though within three years she married Sonny Mayfield, a postal worker who had moved in with the family.
Just how much trouble Dorothy's drinking created at home is unclear. But on the steamy night of Sept. 13, 1990, police responded to a security alarm at the Grants' two-story brick house. There they found Dorothy dead, with a kitchen knife in her neck and her head crushed. At first 14-year-old Grant claimed that her mother had fallen downstairs in an alcoholic stupor, then killed herself in disgust. Though investigators found that Dorothy's blood alcohol level had been three times the legal standard for intoxication, they soon doubted Gina Grant's story.
For one thing, police determined that Dorothy had been stabbed after she was dead, and that the actual cause of death had been at least 13 blows to the head from a leaded crystal candleholder. Authorities accused Grant and her boyfriend, Jack Hook, 16, who had a record for burglary and other crimes, and whose fingerprints were on the knife, of clumsily trying to make the killing look like suicide. Grant then claimed that she had been abused by her mother and that she had killed her that night out of fear that she might be attacked.
Lexington was shocked by Gina's arrest, but many in town were sympathetic. Her lawyer in the case, Jack Swerling, recalls being charmed by her the first time they met. "Even though she was sitting in jail," he says, "she was exactly how you'd like your own little girl to be." Among her most ardent supporters was Curtis Dickson, Dorothy's brother, who has continued to defend his niece. "I have no doubt Gina was abused, physically and emotionally," he says now. "Gina is and always was a kind and loving and good girl." But Lexington prosecutor Donnie Myers, who handled the case, scoffs at the notion that Grant had been a victim of physical assaults. "She had no bruises or scars on her," he says. "It absolutely was not self-defense. I think her lawyers would have concentrated on emotional abuse."
At first she was charged with murder. In the end though, because of her age, the abuse factor and her exemplary school record, she was allowed to plead no contest to voluntary manslaughter, for which she was sentenced to not more than six months in a South Carolina juvenile facility. (Hook pleaded no contest to being an accessory after the fact, but because of his prior record spent about a year in jail.)
As part of her probation after leaving the juvenile facility, Grant moved to Massachusetts, where for six months she lived in a residential school for troubled teens. Then she moved in with her father's sister Carol Bennett and her husband Alan in Cambridge. But relations between Grant and the Bennetts soured, prompting her to move out two years ago. She found her own apartment nearby, acquired her own health insurance policy and enrolled at Cambridge Rindge and Latin, just down the street from Harvard, paying for everything out of her share of a trust fund inherited from her parents. For the past year, Grant has been spending much of her time with the family of her boyfriend, Liam Case, also a student at Cambridge Rindge and Latin, and focusing on her school-work and extracurriculars. Liam's father, John, a writer for Inc. magazine, told the Globe, "I've never seen anyone, especially at her age, work as hard as Gina did."
The night before the Globe published its story of Grant's arrest for murder, she called together some of her closest friends to warn them. Almost unanimously, her schoolmates and teachers are supporting her. "She's a wonderful person," says Tamara Sorlie, 17, who plays with Grant on the school tennis team. "People around here love her." It is not known where else Grant has applied to college, and whether she will be accepted. One school that rallied to Harvard's side was the Massachusetts Institute of Technology, whose admissions director Michael Behnke declared that he would have probably rescinded an acceptance under the same circumstances. If nothing else, he said, the issue of liability weighed against letting in potentially trouble-prone students. But at least one college administrator argued that Harvard made a terrible mistake in turning Grant down. "She's worked hard to redeem herself," said Boston University President John Silber. "I don't think we have any right to stamp her with the mark of Cain."
BILL HEWITT
GAIL WESCOTT in Lexington and TOM DUFFY in Boston
Contributors:
Gail Wescott,
Tom Duffy.
TO HER FRIENDS AND TEACHERS at Rindge and Latin high school in Cambridge, Mass., Gina Grant was the girl who could do anything. A straight-A student with an IQ of 150, she was cocaptain of the girls' tennis team and tutored underprivileged kids in biology. Earlier this month, Grant, 19, was featured in a Boston Globe story on exceptional teens who had over-come adversity. In Grant's case, the hurdle was the fact that both her parents were dead. Her father, Charles, had succumbed to lung cancer when she was 11, and her mother, Dorothy, had died three years later. Now she was living on her own in a Cambridge apartment. But that had not stopped Grant from achieving a longtime dream: in December she had received an offer of early acceptance to Harvard. The key to success, she suggested to the Globe, was not to dwell on the past. "You can acknowledge that bad things happen," she said. "But to feel I'm a victim, that's just not good."
Advertisement
Today's Photos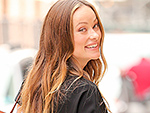 Treat Yourself! 4 Preview Issues
The most buzzed about stars this minute!