People Top 5
LAST UPDATE: Tuesday February 10, 2015 01:10PM EST
PEOPLE Top 5 are the most-viewed stories on the site over the past three days, updated every 60 minutes
A Novel Approach to Love
Off on a Joint Publicity Tour, Writer Spouses Jim and Kate Lehrer Have Found...a Novel Approach to Love


Today, books continue to be the ties that bind. In May, Jim, 59, and Kale, 53, embarked on a nine-city tour to promote his seventh novel, Blue Hearts, a caper about an aging spy, and her second, When They Took Away the Man in the Moon, a lender story of family life in Texas. (Both have received glowing reviews.) After a four-week hiatus, the tour resumes this week for a five-city jaunt that also will boost Jim's folksy 1992 memoir, A Bus of My Own, coming out this month in paperback.

Jim, better known as the Washington-based half of PBS's Emmy-winning MacNeil/Lehrer NewsHour, is an old hand at this sort of barnstorming and all too familiar with its lonelier aspects. But last winter, inspiration struck. "I fell, 'My goodness, if I could work out a deal where Kate goes with me, I'll have my cake and eat it too,' " says Jim, at home with Kate in their five-bedroom gray stucco home in Washington's comfortable Cleveland Park neighborhood. "We actually like to be with each other."

"Jim and Kate are obviously very much in love," says Jim's New York-based news partner, Robert MacNeil, 62. That was evident on June 4, when the Lehrers returned to their hotel room after a reading in Grand Rapids, Mich., and Kate found 33 yellow roses—Jim's one-for-each-year wedding anniversary tradition.

Yellow roses: perfect for two with Texas roots. Lehrer grew up in various towns—Beaumont, San Antonio and Victoria—where his father, Fred, managed bus depots and his mother, Lois, was a teacher. Kate, born in Waco, was only 7 when her father, Malcolm, an agricultural agent, died after gall bladder surgery; her mother, Lucy, moved back to her hometown, McKinney, Tex., and raised Kate there.

After she and Jim wed, Kate opted for traditional motherhood, raising daughters Jamie, now 32 and a mother of three, Lucy, 30, a playwright, and Amanda, 26, a social worker. Jim aspired to the Hemingway ideal. "I was the classic newspaper reporter who was going to write a novel and change our lives, and lo and behold that is exactly what happened," he says. Viva Max! was sold to the movies in 1969 for $45,000. But three months after quitting his job, Jim was lured back to work when a local public TV station asked him to work up a nightly news program. Then, in 1973, he first teamed up with MacNeil to cover Watergate.

It was his life-threatening heart attack in 1983, and subsequent bypass surgery, that changed Jim's regimen and helped resurrect his literary ambitions. He quit smoking, gave up pastrami-and-mayonnaise sandwiches and began writing furiously (since the attack, Jim has published all five of his One-Eyed Mack detective novels, his memoir and three plays). "We became more careful about what we do," says Kate. "I got more serious about my writing, too."

In fact, it was Jim who prodded Kate to write after their daughters grew up. By then, she says, "I wasn't sure if I really wanted to write or if it was just a girlhood dream." Besides, she adds, "I was scared of rejection." But Kate published her first novel, Best Intentions, in 1987. Says Jim: "When I read her stuff, I marvel at the wonderfulness of it and want to read it again. I write few sentences that I would honestly say that about."

Just as their literary styles contrast, so too do their work habits. Kate writes her first draft in longhand, Jim on a computer. She works in long stretches during the day, he grabs five minutes here, five there. Both admit they're happier crafting sentences than dealing with domestic chores. "Jim," says Kate, "has been known to fall off ladders and hit his thumb with a hammer."

He would rather hit the road. On some weekends, Jim (a collector of bus memorabilia—signs, caps, maps) tools around in his very own 23-seat, 1946 Flxible Clipper, which he keeps in a barn at the couple's second home, an 18th-century brick house outside Charles Town, W.Va. There, he and Kate will lake long walks and passionately discuss each other's latest manuscript. Says Jim: "Everything starts in a very pleasant way—'Oh, sweetheart, that's terrific, but if you could just change the characters, the plot....' "

"We've had wonderful shouting matches," says Kate. "Both of us tend to think we are right."

And yet they are so right for each other, believes daughter Lucy. "Sometimes we'll all be sitting down to dinner," she says, "and Morn and Dad will be in the next room, dancing away, doing their 1950s steps." Cheek to cheek, novel to novel.

LINDA KRAMER in Washington


IT WAS THE PRINTED WORD, IN A SENSE, that brought Jim and Kate Lehrer together. When they first met, in 1959, he was a young reporter with the Dallas Morning News, and she had just arrived in town to start work as a junior-high English teacher. As Kale recalls, "I was moving into my apartment house, and Jim [her new neighbor] offered to carry my books up the stairs." Nine months later, he carried her across the threshold.
Advertisement
Today's Photos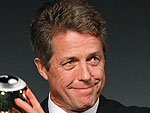 Treat Yourself! 4 Preview Issues
The most buzzed about stars this minute!