People Top 5
LAST UPDATE: Tuesday February 10, 2015 01:10PM EST
PEOPLE Top 5 are the most-viewed stories on the site over the past three days, updated every 60 minutes
Picks and Pans Main: Screen
Calendar Girl
One thing you can say for Arquette (Rosanna's kid sister): She's an actress of rock-solid conviction. Consider one of her first scenes here. Having spent the night with Slater, she crawls onto the ledge of his apartment building. When Slater finds her out there and asks what's wrong, she sobbingly confesses that she's a call girl (not a prostitute, she stresses) who was a birthday gift from Slater's boss at the Detroit comic-book store where he works. And, what's more, she has fallen madly in love with him. Somehow you don't doubt it for a second, nor the fact that, fueled by love, this ditzy young woman could end up causing so much trouble. The smitten Slater murders her drug-dealing pimp, Gary Oldman (imagine Dracula in dreadlocks), then flees to Los Angeles with Arquette and a suitcase full of the pimp's cocaine.
Slater, whose undeniable sex appeal is dampened by a clamminess suggesting time spent rolling in moldy leaves, lacks Arquette's ardor. At the very least, that means this movie will never live up to its title. But director Tony Scott and screenwriter Quentin Tarantino (who wrote and directed the nasty, nasty Reservoir Dogs) have more on their minds than a misbegotten romance. We're talking violent thrills and dark, sarcastic comedy shaken up into one provocative cocktail. Typical is an over-the-top episode that has Arquette battling a hit man in her hotel room. To itemize the brutalities contained in this scene: fist punched in face; Elvis bust and toilet lid smashed over head; body pitched through shower glass; shampoo smeared in eyes; corkscrew plunged into foot. Oh, and head set on fire. But none of this is as visceral as it could—or should—be. Scott is an enervatingly slick director, with a tendency toward distracting, music-video prettiness.
The supporting cast, however, is a first-rate eccentrics' gallery: Besides Oldman, it boasts Dennis Hopper as Slater's dad, Christopher Walken as a mobster and
Brad Pitt
as a grungy slacker who mostly lounges around, stoned. At one point he gets high using a bottle of honey as a bong.
Nice try, all. (R)
Max von Sydow, Ed Harris, Bonnie Bedelia. Amanda Plummer
To invoke another Stephen King novel turned movie: Sitting through the current offering is Misery. Von Sydow is the new arrival in a heretofore sleepy Maine town. Seemingly a dapper antiques dealer, he has an awfully peculiar way of doing business: Von Sydow gives away nearly all his merchandise—including a china figurine to Plummer, a timorous waitress, and an amulet to café owner Bedelia, who suffers desperately from arthritis. Now, how's a guy going to stay afloat that way?
Turns out Von Sydow isn't an antiques dealer at all, isn't even from Akron as he claims but from a certain nether region. His mission: to turn the townspeople into, well, devil's disciples. Those who take his largesse must also take his orders. Nothing much, really, he assures them. Just break a few windows, perhaps, kill a dog, slash some tires, blow up the town. Subtlety and suspense are in desperately short supply here. Those who manage to stay alert through the gruesome doings, the dime-store moralizing and sophomoric dialogue can gainfully pass the time wondering why it takes Harris, the town's top cop, such a hell of a long time to wake up and smell the brimstone. (R)
Roberto Benigni, Debrah Farentino, Robert Davi, Herbert Lom
To cite Ogden Nash, if called by this Panther, don't anther. Director Blake Edwards herewith tries to recycle his memorable 1964 comedy The Pink Panther, but this sequel is a miserable failure. Edwards miscasts Italian star Benigni as the policeman son of Clouseau, the bumbling French cop acted with such elegant lack of grace by Peter Sellers. As a comic actor, Benigni is closer to Jerry Lewis than he is to the subtle Sellers, relying on herky-jerky physical movements and excessive mugging.
The supporting cast doesn't help. Though Lom returns with his trademark tic, this time as Benigni's frazzled superior, Farentino is vapid as an Arab princess whose kidnapping motivates the plot, and her abductor, all-purpose villain Davi, has no aptitude for comedy.
Counting the animated TV show, this is the Panther's ninth life. Color him dead. (PG)
Jason Priestley, Jerry O'Connell, Gabriel Olds
This movie is flatter than roadkill—and just as useless. If teen idol Priestley, the sensitive dreamboat of Beverly Hills, 90210, were not the star of this gooey, uninspired trifle, Calendar Girl surely would have gone straight to cable.
Deservedly so. Other than some clunky, hoot-worthy dialogue ("You can't put Ben-Gay on a heartache"), the movie feels recycled. A period tale about three pals who head for Hollywood to meet Marilyn Monroe in the summer of '62, Girl features characters (the tough guy, the smart guy, the doofus) and lame jokes (about virginity and personal hygiene) that are no different, and certainly no better, than those we've already seen in countless dopey, recent teen-coming-of-age movies. Actually, there is one surprise: Priestley briefly bares his butt, revealing a large (though fake) tattoo of a devil on it.
Playing the trio's leader, Priestley emotes mightily and deserves an A for effort, but nothing here would seem to indicate that he is being woefully wasted flipping burgers at the Peach Pit. As his buds, gangly newcomer Olds shows promise portraying a shy brainiac, while O'Connell stammers and yammers convincingly as a rube. Calendar Girl, a fizzled first feature-directing effort by episodic TV veteran John Whitesell, is for confirmed Jasonites only. (PG-13)
Contributors:
Tom Gliatto,
Joanne Kaufman,
Ralph Novak,
Leah Rozen.
Christian Slater, Patricia Arquette
Advertisement
Today's Photos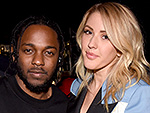 Treat Yourself! 4 Preview Issues
The most buzzed about stars this minute!