People Top 5
LAST UPDATE: Tuesday February 10, 2015 01:10PM EST
PEOPLE Top 5 are the most-viewed stories on the site over the past three days, updated every 60 minutes
Picks and Pans: Pages
Talking With...
Irma is going to spend the next few months traveling all over the United States," the author's mother explained to an elderly neighbor.
"Well, well,' said the mauve-tinted neighbor. 'Isn't that nice.'
"Whereupon Mother, who loves to shock, added slyly. 'On Greyhound buses.'
" 'Oh, dear, oh, dear!' cried the little old lady. 'Not with all the nut cases.' "
Well, yes, with nut cases and lost souls, folks who surrendered too early to life and people on their way to something better. Kurtz, a native of Jersey-City, N.J., who has lived in Europe for the last 30 years, succumbed last year to a sharp curiosity about her homeland, and with no luggage save a small weekender holding a change of underwear, a bathing suit, a skirt, a sweater, silk socks and a toiletry kit, spent three months seeing the U.S.A. by bus.
"The truth is I am a hussy of low appetites who always yearns shamelessly for rough travel," writes Kurtz. "And I grab the chance whenever I can to arrive at my destination exhausted, knowing I've earned my goal the hard way. Greyhound and I were made for each other."
And The Great American Bus Ride was made for readers who hunger for stories told by a sharp-eyed, smart-mouthed, highly accomplished eavesdropper able to make even seedy depots inviting. "The streets around bus stations are generally sinister," she writes. "It is there influx meets outflow of bad guys—not very successful bad guys either, or why are they traveling by bus?" Kurtz hits the name-brand stops—Chicago, Los Angeles, San Francisco, Denver and Seattle—but she also makes pilgrimages to towns too insignificant to rate picture postcards, such as Melrose, Minn.; Elwood, Ind., where her mother was raised; and Fargo, N. Dak., "simply because I thought it was one of the least likely places I could ever have found myself."
But The Great American Bus Ride is less about Kurtz's itinerary than about the Greyhound experience. The author explains that bus travelers rarely exchange names even when they've spent hours exchanging intimate secrets, that passengers choose seatmates of like gender and that middle-aged riders—so insists the middle-aged Kurtz—have the toughest time falling asleep on Greyhound night trips. "We are nowhere as loose and lubricated as we used to be," she notes.
The Michelin Guide designates various spots on the map as points of interest and, more enthusiastically, as "worth a detour" or even "worth a journey." With Kurtz as guide, The Great American Bus Ride is definitely worth the journey. (Poseidon, $21)
by Kim Wozencraft
This amateurish, overwritten novel by the author of the 1990 bestseller Rush (on which the movie was based) explores a topical subject: the psychological and legal ramifications of battered wives who murder their assailants. Set in a Fort Worth psychiatric prison, Notes from the Country Club is the first-person account of a battered wife, Cynthia Mitchell, who struck back. In laborious, almost indecipherable prose, Cynthia unfolds the layers of her life and crime over a four-month stay, while she waits to stand trial. The last few chapters cover the trial and its (unsurprising) outcome.
Wozencraft, the former narcotics cop turned addict who spent 18 months in a federal correction facility before pursuing a successful career as a novelist—screen rights to this book have been picked up by
Demi Moore
—is at her best when describing the small details of prison life: the inmates' strange nicknames, the lounge's orange-vinyl couches "that can only be described as bastardized Danish modern," the competitive camaraderie—the women organize an aerobics class and give each other facials—that develops among prisoners. It is too bad that any gift for plot or insight had already been given parole. (Houghton Mifflin, $19.95)
by Patti Lewis
The joke about Jerry Lewis, writes his former wife, Patti, is that he was always such a slave to the spotlight that when he opened his refrigerator and the light came on, he would do 15 minutes of shtick before making a sandwich. It thus comes as no surprise that after 36 years of marriage, Patti had perhaps had enough of the nutty professor. But it was not the comic's need to perform, or even his perpetual clowning—smearing brownies on his teeth at dinner, jumping fully dressed into the family pool—that brought the marriage asunder. It was Jerry's flip side.
In this not mean-spirited but melancholy memoir, Patti cites her husband's blistering temper, emotional absences, addiction to painkillers, profligate spending and philandering that finally led to their 1980 divorce.
Rather than a textured account of her life with Jerry (now 67 and living in Las Vegas with his second wife, Sam, and their adopted daughter, Danielle), Patti offers readers the equivalent of a shoebox of souvenirs: disjointed episodes, fragments of her poetry and biblical passages—even recipes—along with scattered recollections from the couple's six sons.
Judging from this account, Jerry could be the poster boy for dysfunctional patriarchs. From youngest son Joseph: "One of the most fearsome sounds at the table was three taps of the fork on Dad's plate...if we were too noisy or were not eating fast enough." From son Tony, who remembers overhearing Dad calling girlfriends behind a locked bathroom door: "I knew (our father really loved us a lot) because I always heard him say it on television." Or this from adopted son Ron, on why his father turned fund-raiser: "He grew up with pain and suffering, and when he looked at muscular dystrophy, he saw a pain and suffering he understood."
After sifting through the past in this sad-clown story, Patti, who has not remarried, points out that she has forgiven her "talented child man," but it is very clear that she has not forgotten. (WRS Publishing, $19.95)
>Irma Kurtz
ON THE ROAD AGAIN
IRMA KURTZ KNOWS THIS IS GOING TO sound corny, but the biggest surprise of her cross-country Greyhound jaunt "was the sheer beauty of America. It was beyond anything I had imagined it to be," says the modern-day de Tocqueville. The other surprise was how much she enjoyed riding on buses. "I look at people now and think, 'Are you a bus person or aren't you?' A bus person is tolerant, relaxed, non-judgmental—and short. It's hard to spend long times on a bus if you're tall," says the 5'5½" Kurtz. "And a bus person has got to be a listener."
Kurtz, in fact, is a professional listener: an advice columnist—what is known in her adopted country of England as an agony aunt—for the British, American and Australian editions of Cosmopolitan magazine. "I think the world falls roughly into two categories: the leaners and the leaned upon," says Kurtz, who is "well into her 50s," lives in London and is the happily never-married mother of a 20-year-old son. "I have two qualities that any agony aunt has to have: I'm very nosy, and I'm very bossy."
Kurtz, author of three novels and three books of nonfiction "about relations between the sexes," has another quality: a memorable face. "In Louisville," she recalls, "a girl recognized me from my picture in Cosmo, plunked herself down next to me and proceeded to tell me her problems." Which proves that you can ride but you can't hide.
Contributors:
Joanne Kaufman,
Sara Nelson,
Kristin McMurran.
by Irma Kurtz
Advertisement
Today's Photos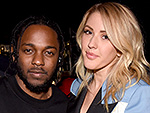 Treat Yourself! 4 Preview Issues
The most buzzed about stars this minute!