People Top 5
LAST UPDATE: Tuesday February 10, 2015 01:10PM EST
PEOPLE Top 5 are the most-viewed stories on the site over the past three days, updated every 60 minutes
Picks and Pans Main: Tube
Danielle Steel's Star
CBS Wednesdays, 8 p.m. ET)
C
In his new sitcom, Bronson Pinchot (Perfect Strangers) plays a man who was dragged off into the jungle on his honeymoon night by "a pack of rogue baboons" a decade ago and presumed dead. He returns to civilization to find his wife (Shanna Reed) living in Syracuse, married to a stuffy yuppie (Perry King). Well, at least Reed's younger sister (
Courteney Cox Arquette
) is cute.
The anarchic pilot featured batty badinage. "This coffee smells marvelous," Pinchot says. "You know, when I lived in Kenya, I crushed my own beans every morning." "Did you try wearing boxer shorts?" Cox replies.
But once Pinchot is nestled in the family bosom, it's clear he can't come home again. By the second episode the show is mired in dreary domesticity. The plot revolves around Pinchot helping the show's adolescent (Alex McKenna) with her science project, and the humor has gone from flip to flop. Too bad. Pinchot has a silly energy, and the other actors have sitcom flair—particularly Cox, much improved since Family Ties. Unless the baboons return, though, or something interesting happens, the whole cast is in big trouble with Larry.
CBS (Thursdays, 10 p.m. ET)
C-
This season's obligatory prime-lime soap is a desultory Big Sky serial with Chelsea Field as a single mom who moves back to her small Montana burg to lake over her father's pool hall. She has got a rep as the town slut, which makes things tough on her teenage son (I'll Fly Away's Jeremy London). Her arrival sets off a domino effect of illicit affairs. At one point, a restless rhymes-with-witch (Kim Cattrall) complains of naughty new farmhand (Robert Rusler), "He looks at me like I don't have any clothes on." Everyone in these parts does that, ma'am. It's as if the Angel Falls Chamber of Commerce bought a bulk shipment of those X-ray specs they used to advertise on the back pages of comic books. James Brolin, Peggy Lipton, Brian Kerwin and Cassidy Rae costar in this tawdry exercise.
In the pilot, Field declaims, "I'm a salmon swimming upstream, trying to get back where I started." Yeah, well, I'm a TV critic, trying to spare people from drivel like this. Chelsea and her pals can go spawn elsewhere.
ABC (Sundays, 8 p.m. ET)
A-
Since our visitor from Krypton is one of the most picked-over figures in the superhero pantheon, I didn't expect much from this series. Surprise! It is a beguiling romantic adventure. The set design, particularly the Daily Planet's newsroom, is vivid and the special effects more than passable. But most of the credit goes to the casting.
Dean Cain and
Teri Hatcher
are the best-ever coupling of the Man of Steel and the brassy lady. Cain, Brenda's boyfriend last season on Beverly Hills, 90210, is perfect as the wholesome, bighearted guy, newly arrived in Metropolis from Smallville. Cain brings real athleticism to the role, not surprising for a former jock who briefly played for the Buffalo Bills. And Hatcher, the young wife on Sunday Dinner, is delicious as the assertive, independent investigative reporter. A strong supporting cast includes Lane Smith (as Perry White), Michael Landes (as Jimmy Olsen) and John Shea (as Lex Luthor).
This lime slot has become the season's most hotly contested with Lois & Clark going up against CBS's Murder, She Wrote and NBC's seaQuest DSV, the big-budget series from Steven Spielberg. If he gets some reasonably entertaining scripts, I wouldn't bet against the guy with the big S emblazoned on his chest.
NBC (Mon., Sept. 20, 9 p.m. ET)
D+
In a fatuous modern fairy tale, Jennie Garth (Beverly Hills, 90210) is the distressed damsel, banished from the enchanted valley where she grew up after her beloved father passes away and she is cruelly blamed for her brother's death. She ventures into the world and, on the wings of her Karen Carpenter-like voice, becomes a star, but not a happy one. Her prince, her true predestined love, is an idealistic lawyer (Craig Bierko) from the East. Ah, but there's many a twist before destiny can unite them.
With her brilliant smile, sad eyes and whispery voice, Garth is the perfect heroine for this perfectly bland, egregiously predictable fable of virtue rewarded.
Well, it's here again. No, not the NFL season, but that other brutal circus maximus that always rolls around this time of the year: the Emmy Awards. After six years held hostage by Fox, the show moves to ABC (Sun., Sept. 19, 8 p.m. ET) with host Angela Lansbury (see page 98) joined by, among others, Mary Tyler Moore, Garry Shandling, Dana Carvey, Tim Allen and Farrah Fawcett. With blear eyes and callused fingers (from working the remote), I offer this list of the people who deserve to win major awards—an asterisk (*) indicates someone actually nominated in his category. Outstanding Lead Actor in a Miniseries or Special: Tim Roth, Murder in the Heartland (ABC); a chilling portrayal of Nebraska's Charles Stark-weather, first serial murderer of the TV era. Outstanding Lead Actress in a Miniseries or Special: Holly Hunter,* The Positively True Adventures of the Alleged Texas Cheerleader-Murdering Mom (HBO). Hunter was brilliant in this black comedy about small-town venality. Also deserving: Anjelica Huston in Family Pictures (ABC). Outstanding Lead Actor in a Drama Series: Patrick Stewart, Star Trek: The Next Generation (syndicated). As Pi-card, Stewart adds gravity to deep space. Outstanding Lead Actress in a Drama Series: Regina Taylor,* I'll Fly Away (NBC). I don't lament the cancellation of this self-important series. But I will miss Taylor's depiction of Lilly. Outstanding Lead Actor in a Comedy Series: Jerry Seinfeld,* Seinfeld (NBC). He may be the most inept actor in prime time; somehow his discomfort only adds to the show's loopy, ludicrous charm. Also deserving: Martin Lawrence in Martin (Fox). Outstanding Lead Actress in a Comedy Series: Sara Gilbert, Roseanne (ABC). Yes, I know she's up for Supporting Actress, but for most of the season, Gilbert earned the show with her perfect-pitch portrait of the Conners' sullen teen, Darlene. Special Mention: Best Marital Breakup Utilizing the Television Medium: Burl and Loni. Don't talk to me about self-respect. These people are TV stars, the only creatures more ineluctably drawn to bright lights than is the Lapland moth. Their tele-magnificent like won't pass this way again.
Advertisement
Today's Photos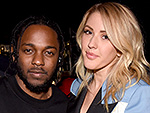 Treat Yourself! 4 Preview Issues
The most buzzed about stars this minute!