People Top 5
LAST UPDATE: Tuesday February 10, 2015 01:10PM EST
PEOPLE Top 5 are the most-viewed stories on the site over the past three days, updated every 60 minutes
Picks and Pans: Pages
Talking With...
The appeal, on creamy vellum, is impossible to resist. It implores Dr. Arthur Conan Doyle, physician and debunker of spiritualist swindles, to aid an innocent whose "life hangs in the balance." The next night Doyle finds himself at a mysterious séance—and, through the derring-do of a stranger, barely escapes alive.
And so the game is afoot in Mark Frost's debut novel, a ripping Holmesian thriller that barrels through Victorian England with the narrative drive of a runaway train. In it Doyle and his enigmatic ally, Jack Sparks—is he a special agent to the Queen or a dangerous lunatic on the lam?—race to foil a literally devilish conspiracy that threatens the very future of the monarchy. Though Holmes fanciers will enjoy spotting the clues suggesting Sparks might be the model for their man, the novel stakes its claim as a spooky page-turner in its own right.
While maintaining period detail and making use of historical figures, Frost, who cocreated TV's Twin Peaks, infuses his story with a modern sensibility, his central theme being the tension between reason and faith. Ultimately the horror—and the power—of the novel issues not from beyond the grave, but from the darker recesses of the heart. (Morrow, $20)
by Scott Smith
Smith's expertly crafted first novel has been a prepublication sensation with foreign, paperback and movie rights already optioned. And no wonder; its premise is irresistible.
One snowy day, Hank Mitchell, a young accountant, his low-rent brother Jacob and Jacob's buddy Lou, discover a small plane crashed in the woods. Inside is one dead pilot and $4.4 million. Figuring it's drug money, they devise a plan to hide it for six months, then spend it happily ever after.
Hank tells his pregnant wife, Sarah. Lou tells his girlfriend, Nancy. The more people who know, the more risk. The more risk, the more paranoia. The lies multiply. An innocent man is killed. Then another, until the carnage is positively Shakespearean. And speaking of Shakespeare, there is a definite Lady Macbeth aura to Sarah—except that the desire to wash lands in the lap of the reader: A Simple Plan will make you feel like an unindicted coconspirator. To say more about the plot would ruin the pleasure...er...experience of reading the book for yourself. (Knopf, $21)
by Luanne Rice
Cass Keating Medieros is an optimist's view of Everywoman. Blissfully married to Billy, her high-school sweetheart, Cass and her two sisters and their families live in the idyllic Rhode Island fishing town where they grew up and still work in the family business: a fishery and seafood restaurant.
There's only one thing wrong with this picture: Cass and Billy's youngest child, Josie, 4, is going deaf. Relations in the extended Keating clan become progressively strained. It is not until Billy nearly dies in an accident at sea that the family rediscovers the love that binds.
style, ventures beyond Josie's problems to involve her other characters and, in the process, has written a moving and complete tale of the complicated phenomenon we call family. (Viking, $21)
by Curt Gowdy with John Powers
Gowdy, the Walter Cronkite of sportscasting during the '60s and '70s, has written a homespun memoir of his salad days in the profession. The Wyoming native, now 74, broke into the business at the end of World War II. Back then, he notes, baseball teams "traveled by train, played in the afternoon and used only white players." And television "was an experimental gadget." By the '60s, of course, all that had changed. But Gowdy laments the passing of those long train rides, which offered him the chance to become intimate with idiosyncratic figures from all sports.
While many of his anecdotes are not fresh, it would be hard to find another broadcaster who had so many personal stories to tell about so many superstars of this transitional era. Gowdy broadcast Oklahoma University football from 1946 to '49, when it was coming into prominence under straight-arrow coach Bud Wilkinson; he was an announcer for the Yankees in '49, when they featured "elegant, intense" Joe Dimaggio, and for the Red Sox in the '50s when Ted Williams was their big gun; and he was the Boston Celtics' first play-by-play man during the Red Auerbach-Bob Cousy era in the early '50s.
It appears that athletes then performed for a relative pittance, took themselves less seriously than do today's petulant jocks, and had a hell of a lot more fun. Readers may miss Gowdy's own personality in these engaging pages, but much as he did when calling a World Series (he worked 16) or a Super Bowl (8), the broadcaster stays in the background. (HarperCollins, $23)
by John Hawkes
In his latest novel, Hawkes writes from the point of view of a horse. As a young colt, William is forced to witness his colicky mother being put down with an insufficient dose of barbiturates and then to watch her die from the exertion of having to fight her way out of a premature grave. This very surreal kickoff plants within William the seeds of fury that inspire him to win at the racetrack but, when his handlers ignore him, to erupt in violence.
Hawkes, largely known as a postmodern novelist, has rewritten Anna Sewell's Black Beauty in a post-Freudian context. His narrative is populated with first-rate characters and, most of all, a difficult yet sentient horse that finally achieves the grace of age-old wisdom. (Simon & Schuster, $20)
by Victoria Holt
Holt, the British author who died last January, was best known for her hugely popular mystery romances that often featured on their covers young women with streaming hair running away from dark country mansions. As a rule, Holt heroines had beautiful eyes, exotic names and pasts shrouded in mystery; her plots were formulaic, her prose florid. Even for romance-hungry adolescents, these ingredients can lose their flavor after three or four books. But fortunately for Holt's publishers and heirs, every three seconds or so a preteen is born—just the audience for this final, quite typical opus.
Carmel March is discovered as an infant under an azalea bush at Commonwood House. Though Mrs. Marline, mean mistress of the manor, initially wants to dispatch the foundling to an orphanage, her tenderhearted husband insists the babe remain at Commonwood. There Carmel is ensconced until the age of 10, when tragic—and of course mysterious—doings send her to Australia. There Carmel is ensconced until the age of 17, when tragic—if not mysterious—doings send her back to England and to rich, handsome Sir Lucian Crompton, who had been so kind to her as a child. And she is beset by the realization of what she'd been hurried away from seven years earlier: murder. Worse, she is haunted by a belief that the wrong person was fingered for the crime. Will Carmel discover what really happened that fateful day at Commonwood House? Will she locate the true perpetrator? Will she learn the significance of opals? Will she find true love? Haven't you been paying attention? (Doubleday, $22)
>Mark Frost
TWIN TALENTS
"ALMOST ANYONE YOU TALK TO HAS A story about some sort of encounter with the supernatural," says writer-director Mark Frost, 39. His own brush with the beyond came in his teens, in Minneapolis, when friends took him to the river where a playmate had drowned years earlier. "In a flash of lightning we all saw something—it looked like a person," he says. "But we were running so quickly by that point, I didn't get a chance...."
Over the past few years Frost has been spinning his share of spooky tales, most recently in his first novel, The List of 7, which he describes as a "metaphysical adventure story set in Victorian England." But first came Twin Peaks, the eerie TV series he co-created and cowrote with David Lynch. The show was partly inspired, he says, by the lakeside town in up-state New York where Frost summered as a child and now owns a home. (The divorced author and his dogs, Buddha and Zeus, reside the rest of the time in the Hollywood Hills.) Living there "was like living in a layer cake, there was something down there that had secrets in it," he says. "And as you got older, you heard more stories about the guy who hung himself or the adulterous 30-year affair that everybody knew about."
When not working on the sequel to 7 or planning his next directing project—his first theatrical movie was the '92 New Orleans film noir Storyville—Frost likes to clear out the cobwebs with competitive sports. Last year his fast-pitch softball team, the Twin Peaks, was runner-up for the national title. Recently he started a hockey team, the Spiders. And when all that activity works up an appetite, Frost, like Special Agent Dale Cooper, knows just the ticket. "The coffee was David, the pie was me," he says. "Always was a fan of cherry pie—my grandmother made a great one."
Contributors:
Pam Lambert,
Carol Peace,
Sara Nelson,
Dick Friedman,
Joseph Olshan,
Joanne Kaufman.
by Mark Frost
Advertisement
Today's Photos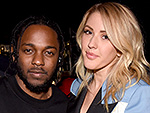 Treat Yourself! 4 Preview Issues
The most buzzed about stars this minute!