People Top 5
LAST UPDATE: Tuesday February 10, 2015 01:10PM EST
PEOPLE Top 5 are the most-viewed stories on the site over the past three days, updated every 60 minutes
The Odd Couple
A Black Attorney Defends a Texas Klansman in a Racially Heated Case
That doesn't mean they are friends. Lawyer and client agree on precisely one thing: that Lowe has a right to keep KKK membership lists private. The Texas Commission on Human Rights wants the lists as part of its investigation into the intimidation of blacks moving into the all-while town of Vidor. "God knows, I'm not an apologist for the Klan," says Griffin, 38, general counsel for the Texas NAACP who took on the case at the request of the American Civil Liberties Union. "I think they're terrorists. I'm in this deal because of the constitutional issue involved." Lowe, for his part, is thrilled with his new advocate. "It couldn't get any better than this," the 44-year-old professional Klansman says. "I need a minority in my corner."
The odd pairing of Griffin and Lowe is just one of many ironies in the racially charged and tangled tale of Vidor (pop. 11,000), which until recently had had no blacks since the 1920s. Last year municipal leaders finally agreed to comply with federal orders to integrate the town's public housing. But integration in Vidor, 95 miles from Houston, has so far been a disaster: All nine blacks. who moved into the complex were soon driven out by threats from hostile residents and from the Klan. "Personally, I don't care if colored people want to live here," says Dot Turner, 53, who sells shrimp, Confederate flags and Harley-Davidson paraphernalia in Vidor. "But you can't tell that to the more radical [whites]."
In March, Bill Simpson, 37, moved into the complex. Almost immediately, Simpson, a black 300-lb. seven-footer described by Vidor policeman Jerry Parker as "a quiet-spoken, gentle person," was subjected to harassment and threats. On June 28, he had a confrontation with Klan Grand Dragon Lowe, a Waco resident who has helped build one of the largest KKK groups in the country. With TV cameras rolling and a crowd of supporters watching, Lowe knocked on Simpson's door. According to Lowe, the two men got into an argument about Simpson's rights and whether God is black or white. Finally, says Lowe, Simpson said, "I want you to get off my properly." Lowe did so.
But the strain of slaying where he wasn't wanted eventually became too much, and on Sept. 1, Bill Simpson abandoned Vidor for a new—and, he thought, safer—home in racially mixed Beaumont, nine miles away. According to police, on his first night in Beaumont, Simpson was talking with a friend on a street corner when four men in a car demanded money. When Simpson refused and started to run, he was shot five limes and died later in a Beaumont hospital. Although no charges have been filed, police are holding a suspect, Michael Wayne Victor, 19, a black youth already charged with a robbery earlier that same nigh. There have been calls for further investigation in order to make sure the murder was not a premeditated hate crime. (Meanwhile, a black couple have recently made plans to try to settle in Vidor.)
Lowe admits he was relieved when he heard Simpson's alleged assailant was black. "I was hoping nobody had done any thing to him who was white," says Lowe, who first joined the Klan at 18. "All I did was say, '[Integration] is wrong.' "
The Texas Commission on Human Rights wants to know exactly what else has gone wrong with the integration of Vidor. Even before the encounter with Simpson, Lowe had been subpoenaed, and in August the commission requested a restraining order keeping the KICK away from the housing complex. Unable to finance a legal defense, Lowe turned to the ACLU at the suggestion of a Houston reporter. As it happened, Jay Jacobson, the newly appointed stale director of the ACLU, didn't know Griffin was black but offered him the case. Griffin didn't hesitate. "He called me and asked me if I would work for the Klan," Griffin says. "The next thing out of my mouth was, 'What is the issue?' "
Griffin, a Texas native whose mother raised him and his six brothers and sisters alone, graduated from the University of Houston Law Center but is reluctant to reveal other details of his personal life for fear of putting family members at risk. In spite of protests from the black community and calls for him to resign his NAACP post, he is gearing up for a protracted court battle, starting with a hearing on Sept. 29 in Austin. Even so, he harbors no illusions about his new client. "Hey, buddy, I'm going to talk about you like a dog when you leave here, and you can go out of here and tell all the nigger jokes you want," he recalls telling Lowe during their first and only meeting. "I'm in this deal because I realize that if they take away your rights, then they'll take away mine."
ELIZABETH GLEICK
ANNE MAIER in Galveston and JOSEPH HARMES in Vidor
Contributors:
Anne Maier,
Joseph Harmes.
MICHAEL LOWE HAD A FUNNY FEELING about his new lawyer before he even met him. First there was the NAACP pin Lowe and his girlfriend noticed on a bulletin board in the attorney's plush office in Galveston. "I said, 'Honey, come look at this,' " Lowe recalls saying. " 'She said, 'N-a-ah, it can't be.' " But then there were all those books on African-American history. It definitely could be. Anthony Griffin, the lawyer who would be representing Lowe, Grand Dragon of the Knights of the Ku Klux Klan, Realm of Texas, was black. "I've never seen a black lawyer," Lowe told Griffin. "I always thought they were just on TV." Griffin, says Lowe, just laughed.
Advertisement
Today's Photos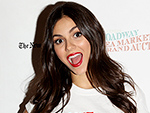 Treat Yourself! 4 Preview Issues
The most buzzed about stars this minute!