People Top 5
LAST UPDATE: Tuesday February 10, 2015 01:10PM EST
PEOPLE Top 5 are the most-viewed stories on the site over the past three days, updated every 60 minutes
Crusader on a Roll
For Harried Rhode Island Officials, Happiness Is Not Hearing from Gregory Solas
As it happens, Solas, 41, is something of a one-man Desert Storm even without the chopper. But so far his battleground has been limited mainly to Rhode Island, where he lives. Over the past four years, Solas has filed some 2,000 legal actions to force school districts, government agencies and businesses to comply with often-ignored federal laws that require buildings to be accessible to the disabled. Throughout the state, scores of schools, restaurants, municipal buildings, movie theaters, concert halls, libraries and other public facilities have spent hundreds of thousands, if not millions of dollars building ramps, widening doors, refitting bathrooms and lowering signs. "I'm just asking the minimum," says Solas, who must use a wheelchair following a highway construction accident more than seven years ago. "This is not even like Rosa Parks, who wanted to sit at the front of the bus. We're still trying to gel on the bus."
Solas' zeal isn't entirely welcome in recession-battered New England. According to one report, it can cost from 820,000 to $200,000 to make just one school fully wheelchair-friendly. "There has to be some give and lake, but people like Solas just don't understand that. He gets nasty about it," says East Providence City Manager Paul Lemont, who faced off against Solas last year over what Lemont says were "minor infractions" at the City Hall. "He wants every building to be totally accessible. In a Utopia, that would be fine. But we're not living in that situation." Solas, however, professes little sympathy for local governments trying to operate on limited funds. "I have no time for crybaby discriminators," Solas says. "This is America. Everybody gets treated fairly."
Solas' crusade began on a frigid January afternoon in 1986. At the time, he was an ironworker, helping to build an overpass on Route 25 near Bourne, Mass. Suddenly a 120-foot steel girder fell on him, crushing his pelvis. As he lay there, he says, he had "an automatic communication" with God. "If I gel out of this, I'll help the handicapped," Solas remembers promising.
In the first hours after the accident, doctors gave Solas only a 10 percent chance of survival. But after 13 operations, he was released from Boston's Spaulding Rehabilitation Hospital in February 1987. During his three-year recuperation, he reached a settlement with the contractors involved and received enough money—he won't say how much—to support his wife, Lynda, 42, and their three children (Gregory, 16, and twins Nicole and Derek, 10) while he devotes himself to his new calling. "Some people play golf," Solas has said. "I file complaints."
Solas attributes his zeal to an unhappy childhood in Fall River, Mass. His parents, George, an orthopedic surgeon, and Margaret, a housewife, were divorced in 1965, when Gregory-was 13. The domestic turmoil disturbed him deeply. Today, he has little contact with either parent. "I've always loved them," Solas says "but they didn't listen enough." Now, as a disabled person, he is determined to be heard. "I'm not going to live a second life of oppression," he says.
The third of five children, Solas lived with his mother until his last year at high school in nearby Taunton. He shared an apartment with friends until graduation, then moved around New England, taking college courses in business while working construction jobs. In 1975 he met Lynda, a hospital receptionist, and they were married the following year. They settled in Warwick, R.I., in 1989.
Solas' first bailie as an advocate for the disabled came later that year when he look on the Warwick public schools for holding parent-teacher meetings in a building that had no wheelchair access. Within the year, he began looking into complaints made by other disabled people; he has also expanded his own investigations to eight other states. But his favorite fight was over a father-daughter dance sponsored by the Parent-Teacher Organization of Warwick's E.G. Robertson Elementary School three years ago. He wanted to go with his daughter, Nicole, then 6, who is not disabled. But the dance hall had neither a wheelchair ramp nor a refitted bathroom. Solas says his complaints angered some PTO members. At one meeting, he recalls, "A woman came up to me and said, "Mr. Solas, we can have the dance without the changes to the bathroom. I will bring gloves, a jug and a curtain, and I will hold the jug for you behind the curtain so you can urinate into the jug.' "
Eventually the site was modified to meet his requirements. "I did it for my daughter," Solas says. "I didn't want my daughter to grow up and ask me, 'Dad, why didn't you try?' When people say, 'Someone should do something,' well, I'm that guy."
MARILYN ACHIRON
TOM MORONEY in Warwick
Contributors:
Tom Moroney.
GREGORY SOUS HAS A FANTASY: WHAT if a rich benefactor came along and handed over the keys to a helicopter? "It would have a video camera," he says excitedly. "I'd fly all over America, swooping down to take pictures of all these buildings that don't have wheelchair ramps or any kind of access for the disabled. I'd be like Schwarzkopf!"
Advertisement
Today's Photos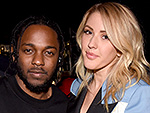 Treat Yourself! 4 Preview Issues
The most buzzed about stars this minute!