People Top 5
LAST UPDATE: Tuesday February 10, 2015 01:10PM EST
PEOPLE Top 5 are the most-viewed stories on the site over the past three days, updated every 60 minutes
Picks and Pans Main: Tube
Viewer's Choice


ABC (Wednesdays, 8:30 p.m. ET)

C

Peter Onorati (Civil Wars) stars in this ungainly sitcom as a guy laid off from his manufacturing job. He becomes a Mr. Mom while his wife (Mary Page Keller) gets office work.

That leads to constant disagreements about how the house should be run. When the youngest of the couple's three insufferable children asks if he can have a pretzel, Onorati says, "Just one!" at the same time Keller barks, "No!" Turning to her, Onorati says, "Well, that's one lie can tell the prison psychiatrist." Whoa! Are you getting the idea this show is a tad desperate?

It's also charmless and devoid of chemistry. Watching this family wrangle is closer to being in Small Claims Court than to watching comedy.

ABC (Wednesdays, 10 p.m. ET)

B

The title is no accident. This sassy romantic comedy is a rather blatant attempt to rebuild the Moonlighting model.

This time Bill Campbell (The Rocketeer) is the bushytailed, smart-mouthed private detective, and Ally Walker (Singles) is his more sophisticated female partner. Sparks fly; repartee is exchanged.

The lead pair play well off each other, the writing has moments of wit and the South Beach selling radiates a tropical sheen. But the casework needs beefing up.

NBC (Thursdays, 9:30 p.m. ET)

B+

In this cute Cheers spin-off, Kelsey Grammer again assumes his role as haughty-toity psychiatrist Frasier Crane. Now divorced from Lilith, he's moved to Seattle, where he has his own radio call-in show. His crass, cranky father (John Mahoney) has moved in with him, because Frasier's even more starchy brother (David Hyde Pierce) won't have the old man. Jane Leeves plays Mahoney's daffy British home-nursing attendant, and Peri Gilpin plays Grammer's radio assistant.

In the tradition of Cheers, the show thrives by selling up distinct, contrary personalities and making them collide for a half-hour each week. So far the writing is sharp and punchy.

The weak link is Mahoney. Though he's a wonderful character actor (as he proved again this summer in the film In the Line of Fire), his forced comic touch here punches a small hole in the show's texture.

CBS (Mondays, 8:30 p.m. ET)

A-

I love humor columnist Dave Barry. I've never been too fond of Harry Anderson (Night Court). So when I first heard of this show, in which Anderson plays Barry, I worried that it would be an atrocious amalgam like, say, anchovy pizza. Instead it turns out to be deep-dish dee-lish.

Anderson is flannel-comfy portraying a case of arrested development. He's a big, goofy kid masquerading as a father and husband, as when he tries to deliver a lecture on responsibility to his older boy: "Look at me. You know", there are lots of mornings I wake up, the last thing in the world I would want to do is write some humor column. But you know what I do?" The boy responds, "You hang out in your bathrobe and watch TV."

There's a flexible crew of supporting characters to bounce off. DeLane Matthews is Mrs. Barry. Meshach Taylor (Designing Women) is the best friend-neighbor; radio personality Shadoe Stevens is Barry's bachelor editor. And J.C. Wendel is his dilzy office mate at the newspaper. At one point, Wendel announces, "We were at the Burt Reynolds Dinner Theater. They're doing Fiddler on the Roof. And let me just tell you something: John Davidson is Tevya."

The concept seems to be an easy one to exhaust. But if the writing manages to stay fresh, we could be looking at the '90s version of The Bob Neivhart Show.

ABC (Tuesdays, 10 p.m. ET)

A

Look, I know this is kind of premature. After all, they're still scraping the gum off the bottom of the seats at the Pasadena Civic Auditorium, where they held last week's Emmys. But you can already engrave next year's Emmy for Outstanding Lead Actor in a Drama Series with the name David Caruso. The redhead is extraordinary as John Kelly, a volatile but cloaked Irish-American police detective in New York City. Amid personal and professional tumult, Kelly clings as the only verily to loyalty to his floundering, alcoholic partner (Dennis Franz). Caruso delivers this role with charismatic, Cagney like intensity.

With its provocative and graphic approach to language and sex, this is a show for grown-ups only. But I happen to agree with NYPD Blue's creator Steven Bochco: If these issues cannot be addressed forthrightly in the 10 p.m. time slot, the networks cannot hope to compete with cable.

Strikingly shot, wonderfully cast, this tough, taut, atmospheric show is the season's best new series.

>Grade: C

ASININE ADVENTURES AWAY! SURE, THERE ARE SOME GOOD SHOWS on the networks, but when you're in the mood for mindless, cheap-thrills entertainment, you have to turn to syndication. The season brings two exemplars. Cobra (check local listings) stars Michael Dudikoff (American Ninja) as Scandal Jackson, a renegade Navy SEAL who works for a covert agency helping victims shortchanged by the system. It's like The Equalizer with more munitions and less script. Still too realistic for you? Try the ultracartoonish Acapulco H.E.A.T. (check local listings) about a beautiful young team of international crime fighters led by Catherine Oxen-berg and Brendan Kelly. The group's cover? In their off-hours they pose as swimsuit models. Sure, it's a dumb Mission: Impossible with bikinis, but I guarantee it's the only show you'll ever see that costars both hunky cover boy Fabio and crusty character actor John Vernon. Silly yet watch-able, both programs merit a gentlemanly


This week sees (he return of one of TV's most distinguished duos. No, not Beany and Cecil. I'm talking about Oscar Madison and Felix Unger as CBS sequelizes The Odd Couple (Fri., Sept. 24, 9 p.m. ET). Though Tony Randall and a vocally challenged Jack Klugman—his voice still ragged since his 1989 throat surgery—are troupers in this TV movie, I wish they hadn't reprised these roles. As with all these reunions of classic shows, it's a sad and exploitive affair. The more I liked the original (as with Get Smart and The Odd Couple), the more I'm offended by the wrinkled revision. Please, leave me alone with my memories, my rerun videotapes and my diet root beer.
Advertisement
Today's Photos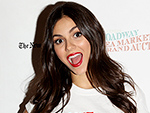 Treat Yourself! 4 Preview Issues
The most buzzed about stars this minute!