People Top 5
LAST UPDATE: Tuesday February 10, 2015 01:10PM EST
PEOPLE Top 5 are the most-viewed stories on the site over the past three days, updated every 60 minutes
Tracy Nelson Battles Back
After a Frightening Bout with Cancer, Rick Nelson's Daughter Starts a New Generation of America's Family
Yet days like these have been all too rare for new parents Tracy, 29, and Billy, 33. Despite active TV careers—her last role was in CBS's A League of Their Own; he plays Keith Gray in Fox-TV's Melrose Place—their personal lives have been harrowing. In the past eight years they have faced the untimely deaths of both their fathers, Tracy's battle with Hodgkin's disease, months of anxiety that radiation treatments might have left her sterile and, finally, her near fatal hemorrhage after Remi's birth. Says Tracy: "We've been through more than most people who've had a lifetime together."
The time of troubles began nearly a decade ago. That was New Year's Eve 1985, when Tracy's father, Rick Nelson, died at 45 alter a chartered DC-3 carrying him and his band caught fire in midair and crashed outside De Kalb, Tex., killing Rick and six others. Days afterward, the 21-year-old Tracy's grief turned to anger at the allegations—never substantiated—that Rick had caused the fiery crash by freebasing cocaine. The rumor lived on despite an FAA finding that ultimately blamed the plane's faulty healing system. The trauma of Rick's death and the cocaine controversy that followed it, Tracy now believes, contributed to her illness.
Her state of stress was then exacerbated by a bitter family feud. Eighteen months after Rick's death—and just before Tracy's Hodgkin's disease was detected—the Nelson family was rocked by a custody battle over her youngest brother, Sam, then 13. Claiming that Sam's—and Tracy's—mother, Kris, was too emotionally unstable to care for the boy, Kris's brother, actor Mark Harmon, and his wife, actress Pam Dawber, petitioned for custody. Kris, with the support of her twin sons Gunnar and Matthew of the rock group Nelson, finally prevailed when, with the conflict getting intense media attention, Mark decided to back down. Today, Tracy's relationship to her uncle has regained the warmth it had when she was a child. "I would like Mark to teach Remi how to swim," says Tracy, "just as he taught me."
Then came the Hodgkin's, a form of cancer that attacks the lymph nodes and spleen. Tracy first suspected something was wrong about the time of her July 1987 wedding to Billy (they had met four years earlier when she was starring in CBS's Square Pegs and he was in Falcon Crest). She was feeling weak and tired, glands in her neck became swollen, and she developed bags under her eyes that not even the makeup artists on her TV show, Father Dowling Mysteries, could conceal. At about this same time she had a troubling but prophetic dream: "My father called me on the phone and said, I know you miss me, but it's not time for you to die. You have to go see a doctor."
She did so in December, and a tumor the size of a grapefruit was found in her chest. A biopsy was performed, and two days later her doctor telephoned with the results. He began by asking if she were alone. "Right away I knew it was bad news," says Tracy.
With Billy listening in on another phone, Tracy's fears were confirmed. "We sat on the floor and cried—I was just wiped out by the news," says Tracy, who had seen grandfather Ozzie Nelson die of liver cancer in 1975. So was Billy, who had recently learned that his father, Richard, a Manhattan advertising executive, had incurable throat cancer.
The following week, Tracy went into surgery at Cedars-Sinai Medical Center in L.A. to determine how far the cancer had spread. Before the operation, family members, including mother Kris, brothers Gunnar, Matthew and Sam and grandparents Elyse and Tom Harmon, gathered at Tracy's bedside. Tom, once an All-America tailback at the University of Michigan and later a radio and TV sportscaster, pulled out a picture of the Virgin Mary that he had carried with him as a pilot through World War II. "He pinned it to Tracy's pillow," says Billy, "and said, 'This has always been with me. It has given me strength.' Tom was not an emotionally expressive person. So in this quiet moment, tagging this picture to her pillow was incredibly powerful."
In a seven-hour procedure, surgeons removed Tracy's spleen, a portion of her liver and samples of her lymph nodes. "I was opened from right under my rib cage all the way down to my pelvic region," says Tracy, pulling up her white blouse to reveal a 15-inch scar. "I was like a human biology project."
The disease had been caught early. Even so, the treatment to come was so painful—physically and psychologically—that Tracy says she once considered taking her own life. "Chemotherapy takes five hours to administer through a catheter," she says, "and it's the longest five hours of your life. It feels like you're being poisoned."
After two months of biweekly treatments, Tracy—bald, her skin tinged green and her weight down to 87 lbs. from the chemotherapy—had lost all hope. But then, strangely, came the day her life turned around. "I was all alone in my house, and I got down on my knees next to the bed, and I said out loud, 'I'm too tired, I can't do this anymore,' " she recalls. "Then the weirdest thing happened. I got this wonderful, euphoric feeling, like the feeling you get when you're in love."
Tracy, who recalls a disrupted childhood of "never feeling talented enough or smart enough," remembers distinctly the thought that ran through her head next: " 'That's the answer to this; it's about self-love,' " she remembers saying to herself. "That day I made a decision to stay alive. That's when I really started to fight."
She started experimenting with alternative treatments—laying on of hands, acupuncture and others. She refused to wear any wigs or use makeup to hide her ravaged features. And then she gathered the courage to appear in public. "People were awful to me," she says, describing a woman in a restaurant who blamed the ailing actress for causing the loss of her appetite. Says Tracy: "I stood up and said, 'Excuse me, but I'm fighting a war here, and I'm winning it!' "
Throughout her ordeal, Tracy drew strength from Billy. "People were afraid to touch me," she says. "Nobody wanted to hug me—except Billy. He would get into bed with me at night and just hold me. You can't ask for more than that. He loved the me that was inside this racked body. I'll always be grateful to him for that."
Through the four months of chemotherapy and the 25 radiation treatments that followed, the pair never abandoned their dream of one day becoming parents. But they feared the effects the therapy might have on Tracy's fertility. To protect herself as much as possible, she asked to wear a lead apron during radiation. "You should be grateful to be alive," lectured one annoyed doctor. "Having a baby is a secondary consideration." Tracy snapped back, "No, it's not. This is as important to me. This is part of being alive. I want children, so give me the goddamn lead apron!"
By the summer of 1988, Tracy's cancer was cured, but she spent a year regaining her strength before trying to conceive. It wasn't until 2½ frustrating years later that a home-pregnancy lest came up positive. "I was stunned. It was a relief on one hand, but terrifying on the other," says Tracy, who by now feared the effects of radiation on her unborn child. "I wondered whether my baby-would be all right."
Her fears proved groundless, and last Aug. 11 she gave birth to Remington Elizabeth, a healthy 7 lb. 11 oz. girl. Once more, Billy was at her side. "The doctors kept saying, 'Are you okay?' " he says. "I was like, 'Hey, man, my wife had cancer. This is a walk in the park."
But Tracy's trials hadn't finished. A week after corning home from the hospital, she began to hemorrhage from her uterus. Collapsed on the floor with towels pressed between her legs, her dress soaked red, Tracy felt the blood pumping from her body with each heartbeat. "I was sobbing. This is it. It has all been too good to be True. I'm going to die, and I'm never going to see my baby again.' "
Paramedics, summoned by Remi's nurse, arrived just as Tracy was losing consciousness. The bleeding, caused by the uterus's failure to contract following the birth, was treated by drugs—and after four days in the hospital, Tracy went home for good. Since then she, Billy and Remi have been the sort of family that Ozzie and Harriet fans would recognize. "I've never seen Tracy this happy," says mother Kris. "She's glowing."
So is her career. In her newest project, she plays opposite Patty Duke in CBS's The Fight for Baby-Jesse, airing Oct. 30. Billy has also added a role: Ken Malansky in NBC's Perry Mason movie-of-the-week series. Though born into television's most quintessential sitcom family, Tracy describes much of her youth as "chaotic." Indeed, life with teen idol Rick Nelson was anything but a garden party, confirms Kris, 47, who separated from the singer in 1981 after 18 years of marriage and who five years ago married Mark Tinker, a TV producer and director and son of network executive Grant Tinker. All Rick wanted to do, she says, was "lead the life of a rock and roller, get away and escape. He wasn't very good at dealing [with life] on a day-to-day basis. I'm not sure he could write a check."
"I had a close but strange relationship with my dad," says Tracy, "because he was such a kid in so many ways. I was always reminding him to do things. I think he sometimes resented that."
But growing up, Tracy thought that if she ever had a baby, the relationship with her father would be strengthened: "All the stuff that never got said would get said, and the baby would be a bridge between us."
That cannot be, of course, though Remi frequently reminds people of her grandfather. "She gives you the Rick Nelson treatment," says Matthew. "The way she looks right through you, the way she speaks to you with her eyes—my pop used to do that a lot." She's also helping bring the rest of the family closer. Last Christmas, Rick's brother, David, brought Harriet, now 78 and suffering from both emphysema and a bad back (from a fall at her Laguna Beach home two years ago), for a visit. "Harriet was thrilled," reports David, 56, a producer of TV commercials. "Sometimes God smiles. Remi is a wonderful thing, because it was a very difficult time for Tracy and Billy."
Tracy too puts her ordeal and the arrival of Remi in a philosophical light. "Things happen for a reason," she says, "and I believe I was given a chance to get stronger as a person. I really saw myself as a warrior. Remi's brought softness back into my life."
And a passionate sense of purpose. "I never thought I would love anyone as much as I love this baby," says Tracy. "When I was sick for such a long time, I had one foot on the other side. When you get that close to dying, you think, "Maybe I won't be around very long.' But I look at Remi and I think, 'I'm here now. This is it. I'm dedicated to being here.' "
LARRY WRITER
TOM CUNNEFF in Los Angeles
Contributors:
Tom Cunneff.
TRACY NELSON AND HUSBAND BILLY MOSES are juggling cups of coffee as their 13-month-old daughter, Remington, wriggles from lap to lap on an overstuffed sofa in their Los Angeles living room. Morning sunlight streams through the windows of their French-country-style home, highlighting the already warm and blissful scene. And where else would you expect to find the granddaughter and great-granddaughter of Ozzie and Harriet Nelson, who, playing fictitious versions of themselves on radio in the 1940s and TV in the 1950s and 1960s, all but defined the notion of family values even before the term was invented?
Advertisement
Today's Photos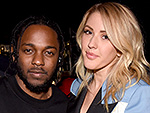 Treat Yourself! 4 Preview Issues
The most buzzed about stars this minute!