People Top 5
LAST UPDATE: Tuesday February 10, 2015 01:10PM EST
PEOPLE Top 5 are the most-viewed stories on the site over the past three days, updated every 60 minutes
Picks and Pans Main: Tube
Casting Changes


That theory is going down in flames this season. It Had to Be You, Faye Dunaway's first foray into TV series work (see review), ranked 85th out of 92 shows the week of Oct. 1. That's a positively Foxonian showing. Not surprisingly, CBS announced that after only three episodes, It Had to Be You was going on hiatus, the network equivalent of intensive care. Cafe Americain, with dimpled TV sweetheart Valerie Bertinelli, was 74th. Yikes! The first cancellation of the season (but far from the last, I assure you) was The Trouble with Larry, which starred Bronson Pinchot. Viewers haven't merely been not watching these shows; they've been actively avoiding them.

ABC (Wednesdays, 9:30 p.m. ET)

B

Many people are touting this sitcom as the season's one potential breakout hit. Don't count me among the chuckling converts.

The sitcom stars comic Brett Butler as a woman who has recently dissolved an abusive marriage and is now struggling to raise three kids on her own. Unfortunately, the workplace humor (she has a refinery job) is weak, the supporting cast less than impressive and Butler's character is inconsistently drawn. Also I'm beginning to think the show used its best material in the pilot.

On the plus side, the show does capture the harried life of a single working mom effectively. It also lakes a frank approach to adult sexuality. And Butler, though a tyro, has an appealing natural quality.

On balance it's a good, fun show. But it's not a true standout.

CBS (Fridays, 8 p.m. ET)

C-

Dunaway plays a hard-charging Boston publishing exec who enters into an unlikely—and unlikable—relationship with a widower carpenter (Robert Urich) who has three boys. Dunaway seems quite uncomfortable doing comedy. Network fixture Urich, of course, is all too comfortable—and totally undifferentiated—whether he's in a sitcom, drama or TV movie. (Some weeks it seems as if he's got all three going at once.)

The funniest part of the show is marginal: Robin Bartlett as Dunaway's sardonic administrative assistant. "Is this my mail?" asks Dunaway, of a pile of correspondence. "No, no," chirps Bartlett sweetly. "That's your lunch. We just put stamps all over it because we ran out of croutons."

The show's most repulsive trail is that it suggests repeatedly that professional women are lechers, drooling over anything in pants. Take Dunaway. We're supposed to accept her as an ambitious, rather imperious and very busy career woman. Yet as soon as a guy with biceps and a tool belt says to her, "You know something? You'd look great with your hair down," she melts completely and becomes his submissive love kitten.

It's hard to say whether it's Dunaway's sovereign, slumming-it manner or just the role she's playing, (a little of both, I suspect), but the show has the stuffy air of a drawing room comedy. It's brittle, artificial, tiresome and devoid of romantic chemistry. It's also now on hiatus. Hey, don't hurry back on our account.

NBC (Saturdays, 8 p.m. ET)

F

The networks are running into comedy clubs from here to Manitoba offering every person in the joint except the janitor his own sitcom. That signing frenzy is responsible for this debacle built around Marilyn Kentz and Caryl Kristensen, a pair of housewives from Northern California who turned their domestic foibles into a mundane stand-up act.

What, jokes about PMS, bloating and pap smears aren't your cup of tea? These querulous queens are only warming up. Kentz, wearing a thongy exercise leotard, says "My hemorrhoids are screaming, Pick a side, boys. Pick a side'." Lovely.

Amateurish, cheesy looking and badly acted, it's the worst new show of the season by so far that it has actually lapped the field.

>RAYMOND BURR: HAIL THE CRANKY HERO

AT THE END OF NEXT MONTH, NBC WILL air Raymond Burr's final project, Perry Mason: The Case of the Killer Kiss. But this Friday (Oct. 22, 8 p.m. ET), the network offers up The Defense Rests: A Tribute to Raymond Burr. The video appreciation is hosted by Barbara Hale, who played salty Delia Street to Burr's peppery Perry. From Perry Mason to Ironside, Burr certainly had a TV career worth celebrating. He was one of the strongest—and strangest—heroes the medium has ever known. Strong because of the gravitas he brought to every role. Strange because there has never been a more intimidating good guy on the small screen. (Only Richard Boone and Jack Lord came anywhere close.) Before TV, Burr was for years a wonderfully convincing movie villain in such films as Rear Window. He never really lost that air of menace and misanthropy—or that booming baritone. That's what made him such a commanding and distinctive TV star: he was a prickly, righteous bully, but he was our bully.

>MYSTERIES OF THE ANDES

CABLE'S SCHOLARLY CHANNELS TRAVEL to Peru this week. The Learning Channel's Secrets of the Moche (Fri., Oct. 22, 8 p.m. ET) is devoted to one of the century's most important archaeological discoveries. The Moche were a civilization that thrived in northern Peru seven centuries before the Incas. This complex, warlike society was creating striking art (particularly metallurgy and ceramics) and conducting human sacrifices through roughly the same period as the Roman Empire's. Spirits of the Rainforest on the Discovery Channel (Tues., Oct. 26, 8 p.m. ET) visits Peru's Manu Biosphere Reserve, the world's largest tropical rainforest preserve. This remarkable film chronicles the region's exotic flora and fauna as well as the Machiguenga, one of four ethnic tribes indigenous to the easternmost stretches of the Amazon basin.

>THE NEW FACE IN OUTER SPACE

THEY'RE CHANGING THE GUARD UP ON the Satellite of Love. At the end of this week's episode of Mystery Science Theater 3000 on Comedy Central (Sat., Oct. 23, 7 p.m. ET), Joel is loaded into an escape pod and shot back to Earth. Joel Hodgson, who created the show for a Minnesota UHF station five years ago, is stepping down as chief on-air quipster (he will remain on the writing staff). Next week (Oct. 30), the show is back with the theme song's lyrics altered to reflect that there's a new guy up there dodging meteors and watching bad movies. He's Don (Soul Train) Cornelius. Just kidding. The spaceman is Mike Nelson, the show's head writer since 1990. Like Hodgson, he seems like an unassuming, low-key kind of guy. Here's hoping MST3000 will retain its high level of hilarity. Happy orbiting, Mike.


Producers are always looking for an edge to make their TV shows successful. One strategy that is considered near foolproof is to make a popular, big-name star the lent pole for your attraction, as Burt Reynolds was for Evening Shade.
Advertisement
Today's Photos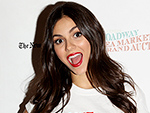 Treat Yourself! 4 Preview Issues
The most buzzed about stars this minute!