People Top 5
LAST UPDATE: Tuesday February 10, 2015 01:10PM EST
PEOPLE Top 5 are the most-viewed stories on the site over the past three days, updated every 60 minutes
Picks and Pans Main: Song
Talking With...
For more than a decade, the Winans—brothers Marvin, 35, Carvin, 35, Michael, 34, and Ronald, 38—have spread the "good news" to millions of hard-core gospel fans and secular listeners alike. Thanks to such crossover R&B hits as "It's Time" and "Ain't No Need to Worry," this soul-stirring, Grammy-winning quartet (who paved the way for their platinum-selling siblings BeBe and CeCe) have turned black contemporary gospel into a lucrative labor of love.
The Winans' signature vocal stylings resound in many of today's young male R&B harmony groups (especially Jodeci), but in this new duet-filled album—the long-overdue follow-up to their successful 1990 album, Return—you'll hear how the young guns have influenced the Winans.
While the throbbing hip-hop rhythms that anchor "Pay Day" and "Money Motive" give the group a contemporary edge, they occasionally overwhelm the quartet's vocal performances. The album's unexpected guest is country crooner Ricky Van Shelton, on the plaintive duet "If He Doesn't Come Tonight." Shelton's desperado sound blends well with the Winans' raspy and riveting harmonies, but the song itself is forgettable. The brothers shine on the bouncy, midtempo "It's Not Heaven" (a duet with Laylah Hathaway) and on the classic ballad "Love Will Never Die." On "He Said Go," a plushly arranged ballad, the Winans demonstrate that when the song they're singing is even half as heavenly as their voices, nobody renders it more passionately. (Qwest)
John Mellencamp
As he has progressed from small-town rocker to pop star, Mellencamp has never lost his compassion for his fellow citizens from the heartland. Yet in the albums since 1985's Scarecrow., the Seymour, Ind., native has found the world they inhabit to be a cruel and dark place.
Mellencamp is not feeling any cheerier on this emotionally wrenching new release, a collection of songs infused with a sense of loss, regret and anger. The disc lakes off with "When Jesus Left Birmingham," a sparse, funky ode about the role of faith in hard economic times. In "Beige to Beige," Mellancamp sings about the numbness of conformity and subsequent feelings of emptiness. In the moving "Case 795 (the Family)" the theme is domestic violence.
The album's generally depressing mood gets a lift from punchy back-beats and soulful vocals. While there is no bona fide single here, Mellencamp's older disciples may appreciate that the rocker is no longer churning out empty pop ditties. For Mellencamp, the paint on the little pink houses of his 1983 hit has faded along with the dreams of the folks who live inside. (Mercury)
Catherine Wheel
In their second album this English foursome litters its trail of angst with as many morbid couplets as a book of Sylvia Plath poetry.
Chrome rings with the feverish pitch of Ferment, the group's 1992 debut album. Frontman Rob Dickinson's tortured vocals make Leonard Cohen sound like a glee club president as he sings, "Pain/ Here it comes again," over drill-like guitars and drumming.
Though the tumult rarely lets up, traces of perfect pop melodies peek through. Sharp, syncopated rhythm punctuates "Half Life," while "The Nude" and "Show Me Mary," buoyant enough to be sung in the shower, might make even Cohen smirk. (Fontana/ Mercury)
Junior Brown
Finally—a new country artist who doesn't sound like the result of market research! Austin, Tex.-based Junior Brown has a free-and-easy way with an old-time shuffle, a resonant baritone and a hot guitar hand. He's also got an antic, punning sense of humor. "Still Life with Rose," for instance, isn't about a painting, it's a reproach to a former lover ("Still, life with Rose is better than life with you could ever be").
Brown wields a two-necked monster of his own invention, a combination of an electric guitar and a pedal-steel guitar he calls a guit-steel, and his pyrotechnics on "Guitar-Steel Blues" will raise your neck hairs. A good half dozen of Guit with It's tunes are memorable, from "Highway Patrol" (a cop's-eye view of the world) to "They Don't Choose to Be That Way," in which Junior, momentarily serious, sings movingly about the homeless. His humor may be too bent and his sound insufficiently pasteurized for him to fit inside commercial country's confines, but Junior Brown will delight any true country-music fan. (Curb)
>Marvin Winans
SPREADING THE GOSPEL OFFSTAGE
WHEN MARVIN WINANS, 35, IS NOT making music with his brothers, he ministers to an inner-city congregation in Greenfield, Minn., a suburb of his hometown, Detroit. "I founded the Perfecting Church four years ago with eight people, four of whom I personally fed and clothed," he says. "Now we have 2,000 members and three choirs: one that you have to audition for—that one records; another for young people; and the Joyful Noise choir, which is for anybody who wants to scream."
The reverend—who recently officiated at Whitney Houston's marriage to Bobby Brown—is far more than a glorified choir director at the church. He also presides over such programs as Perfecting Outreach for former alcohol and drug offenders; Perfecting Care, which acts as a warming station for the homeless and helps them find housing; and the Perfecting Community Developing Corporation, to help find jobs for the congregation's youth. In addition to financing the church, the brothers also used their earnings recently to convert a dilapidated gym into a community center.
Winans, who has two teenage sons, Mario and Marvin Jr., with his wife, Vickie, notes that his offstage life can be even more rewarding than his musical one. "Because most of our parishioners are between 18 and 25, what I do there is very hands-on," he explains. "And what we see keeps our songs relevant to the limes. We don't just sing at our church. We help, hold hands and cry with our congregation. We deal with everything between life and death." And, for that matter, beyond.
Contributors:
Gordon Chambers,
Andrew Abrahams,
Jeremy Helligar,
Tony Scherman.
The Winans
Advertisement
Today's Photos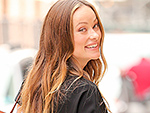 Treat Yourself! 4 Preview Issues
The most buzzed about stars this minute!