People Top 5
LAST UPDATE: Tuesday February 10, 2015 01:10PM EST
PEOPLE Top 5 are the most-viewed stories on the site over the past three days, updated every 60 minutes
Picks and Pans Main: Tube
Viewer's Choice


CBS (Wednesdays, 8:30 p.m. ET)

B+

Here's a pleasant surprise arriving late in the fall season: an old-fashioned, entertaining sitcom. Fran Drescher stars as an apartment dweller from Queens, the type of Jewish American Princess who goes to a party and takes pictures of the buffet. She lands a job in a Manhattan mansion as the live-in nanny to the three troubled kids of a successful Broadway producer (Charles Shaughnessy of the soap Days of Our Lives).

It's a traditional, timeless sitcom scheme that would have worked as well in the '50s as it does in the '90s. Adjusting for regional differences, it's not that much different from Hazel or The Beverly Hillbillies. The show's strengths are its uncluttered concept and its cast.

Drescher is a delight with her thick New York accent, subway etiquette and braying laugh that sounds like a taxi horn. Shaughnessy plays the stuffed-shirt straight man with distinction. Daniel Davis is funny as the sharp-tongued butler, and Lauren Lane is fine as Shaughnessy's snooty, gold-digger girlfriend. Even the kids aren't too bad.

So what are you waiting for? An engraved invitation? Watch, already! Enjoy!

ABC (Fri., Nov. 5, 8:30 p.m. ET)

D

Back when I was a lad and announced to my mother that I was apprenticing myself to the television critics' guild, she had only one piece of advice. "Son," she said, "if you should ever find yourself reviewing a show starring one of the hardest punchers in the annals of boxing, make sure you say something nice." Here goes, Mom. In this anemic sitcom, which features onetime heavyweight champ George Foreman as retired boxer George Foster, the Houston street urchins Foreman takes under his hefty wing have a better grip on rap-inflected street slang than is usual for TV. But that's only because most teen dialogue is written by 45-year-old white suburbanites.

Other than that marginal asset, this show is a terrible mess. Timing, delivery, mannerisms...Foreman is down for the count on all fronts. He says he got acting lessons from the show's executive producer, Tony Danza. It shows. (The next evening, the show moves into its regular slot: Saturdays at 8.) Avoid this palooka.

TNT (Sun., Nov. 7, 8 p.m. ET)

B

They were the Liz and Dick, the Sid and Nancy of the Jazz Age, the literary lions who helped put the roar in the Roaring '20s. They were author F. Scott Fitzgerald and his Southern wife, Zelda. They are played by Timothy Hutton and Natasha Richardson in this film, which limns the course of their decadent, intense, scandalous, alcohol-fueled relationship from the time they first met at an Alabama cotillion in 1918 until the increasingly unbalanced Zelda was committed to her first sanatorium in the early '30s.

The period re-creation is not convincingly textured, and all the characters speak in-a stilted syllogistic style. Even though the film is terribly lurid. it is also at times quite lovely. Something like the Fitzgerald marriage itself.

NBC (Sun,, Nov. 7, 9 p.m. ET)

C-

A small-town boy (Jason London) drops out of high school to join the Marines. In uniform on his 18th birthday—and not yet been kissed—he goes to a bar where he's picked up and seduced by a saloon siren with more years and considerably more experience than our young innocent. She's the type you don't bring home to Mama (in this case played by Patty Duke). But that's what London does—after marrying the boozy floozy. Seems she's in a family way.

Their stormy marriage doesn't last long before London is brutally murdered while stationed in Hawaii. That leaves three torturous hours (the fact-based film concludes the following night) for Duke to battle tirelessly for custody of her infant granddaughter and for the conviction of those responsible for her son's death.

Jason London brings an earnestness and fragility to his role that's almost painful to watch (come to think of it, he's like Timothy Hutton was in his younger days). Duke, meanwhile, has acted in a few too many of these Wailing Wall movies. She's lost all subtlety, going at every scene hammer and sobs. It's left to the supporting actors (Martin Sheen, Jeff Kober, Alexandra Powers and Charles S. Dutton) to bring zest to this turgid and trite spectacle. Two nights of this is an unconscionable indulgence.

>SITCOMS REDUX

TWO SOPHOMORE COMEDIES RETURN, totally remodeled. You can also see several lost episodes of another sitcom that never got a second season. First there's Hearts Afire (Wednesdays, 8 p.m. FT) on CBS. The change of locale from Washington to a small Midwestern town has done the John Ritter-Markic Post vehicle a world of good. There's also a valuable addition: Conchata Ferrell (L.A. Law) plays the most cynical comic character in prime time since Dabney Coleman in Buffalo Bill. The same network has recycled Bob (Fridays, 9 p.m. ET) with less success. Bob Newhart has switched professions and got fresh troops (notably Betty White and Jere Burns). The show is still a stiff. Beginning at 4 p.m. ET on Sunday (Nov. 7) over on Comedy Central, they're showing seven episodes of The Famous Teddy Z, five of which never aired before the comedy about Hollywood talent agents died in 1990. Alex Rocco still steals the show with his ferocious performance.


I look forward to the intrepid new world of 500 channels in every HUT (that's Nielsen-speak for Homes Using Television). But I have some concerns about quality control. Even the four networks, with their vast resources, have trouble filling up three hours of prime time every night with decent shows. Viewing options are already thin as diet lemonade. Imagine what it will be like when we seriously dilute them. Right now I get approximately 50 channels. One of them, as far as I have been able to ascertain, is devoted entirely to an endless loop of a young man with bad hair and skin, sitting at a piano in a rented tux, singing a medley of "I've Got You Under My Skin," "The Girl from Ipanema" and "I'm Gonna Sit Right Down and Write Myself a Letter" with his eyes closed. This lounge lizard had better expand his repertoire, because very soon, by my calculations, he'll have 10 channels all his own.
Advertisement
Today's Photos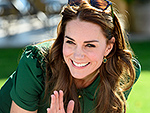 Treat Yourself! 4 Preview Issues
The most buzzed about stars this minute!