People Top 5
LAST UPDATE: Tuesday February 10, 2015 01:10PM EST
PEOPLE Top 5 are the most-viewed stories on the site over the past three days, updated every 60 minutes
The Vanishing
For Years He Has Been the Brother from Another Planet; Now, Under the Pressure of Charges of Child Abuse, Michael Jackson Abandons His World Tour—and His World
This time, however, there may be no encore for the pop superstar. Scheduled to perform two concerts in Puerto Rico—where he would technically have been within reach of U.S. law-enforcement agencies—Jackson instead jetted off with Elizabeth Taylor and her husband, Larry Fortensky, to an unknown European destination, where he says he is seeking treatment for an addiction to painkillers. A press conference held by his lawyers in Los Angeles last week did little to dispel the notion that Jackson is, at best, in an extremely fragile state and, at worst, fleeing troubles far more damaging than a drug problem. But his lawyer Bertram Fields insisted that Jackson is not ducking the accusations of child abuse that have dogged the star since last summer, and said he will return to the U.S. to cooperate with any investigation after he kicks his habit, possibly in six to eight weeks. "He was barely able to function adequately on an intellectual level," said Fields. "The last thing he should have right now is the pressure of having to deal with either a criminal or a civil case."
Still, Jackson's vast multimillion-dollar entertainment empire has been jeopardized. With the cancellation of the final month of his Dangerous world tour, Pepsi immediately announced that its reported $10 million international-sponsorship deal with Jackson was over. Sony Music Entertainment, with whom he has a long-term contract worth approximately $65 million, initially released a surprisingly tepid, one-line statement of support, then rallied with warmer words a few days later. "Michael still remains an extraordinarily talented musician," says a former Jackson representative. "But whether he wall continue to be the worldwide phenomenon he once was is very doubtful."
But Jackson, already worth an estimated $200 million, can probably weather the financial damage better than he can the repeated blows to his public image. While many a celebrity has done lime in rehab and then gone on to bigger and better venues, the 35-year-old Jackson has built a career on his image of childlike innocence. Moreover, he seems unable either to shake or to directly confront the child-abuse question.
The charges against Jackson first surfaced in August, when a 13-year-old boy, who had been a friend of Jackson's for some nine months, alleged that the entertainer had molested him—an accusation Jackson immediately and vehemently denied from Bangkok, where he had already kicked off his tour. A month later the boy initiated a multimillion-dollar civil suit against the star, alleging sexual battery, seduction, fraud and negligence. Though no criminal charges have yet been filed against Jackson, the joint Los Angeles Police Department and Santa Barbara sheriffs investigation is ongoing—and has recently heated up. Jackson's disappearing act took place just days after Los Angeles police executed their fourth search warrant in the case—this time at Jackson's parents' Encino home, where they reportedly confiscated six boxes of materials—and the day before he was due to arrive in Puerto Rico, where American authorities were rumored to be waiting to question him. Commander William Lenvik of the Santa Barbara sheriffs office confirms that the investigation remains "very active."
What is known of Michael Jackson's final days on tour in Mexico City does not support the view that he was incapacitated by drugs, though as usual the star was moody and unpredictable. From Oct. 24 to Nov. 11, he and his 170-person entourage stayed at the Hotel President México, where Jackson occupied the palatial eight-room presidential suite on the 42nd floor. "He wasn't very animated," says a hotel employee. "He was sad—always wearing sunglasses." Though he had scheduled an appearance on Oct. 28 at El Nuevo Reino Aventura amusement park—home to Keiko, the Free Willy whale—he never showed. Instead, he bought tickets for 5,000 underprivileged children to visit the park.
One evening, Jackson, clad in black pants and jacket and a black fedora, arrived unannounced, with three young boys who looked to be between 8 and 13 years old, at the Mixup record store in the upscale Pabellón Polanco shopping mall. During the hour-long visit, Jackson signed autographs and bought about S4,000 worth of laser discs and CDs (Jackson's own Thriller and Bad CDs were in a bin of marked-down goods) and danced and moonwalked in the back of the store with his young companions, two of whom wore outfits nearly identical to his own. "They behaved real well," says store clerk Jose Angel Hernandez. "There was a lot of communication between them and Michael."
And just days before Jackson confessed to his drug problem, he also spent nine hours giving videotaped testimony in a copyright infringement lawsuit he is involved in. "That deposition was actually slopped," said Bert Fields during last week's press conference, "because [Jackson] couldn't go on." Not so, insists Howard Manning, a lawyer who flew to Mexico to question Jackson. "He's a very bright man, and he performed well as a witness." (On the other hand, a report in The New York Times said that even before the abuse accusations, Jackson had been so distraught that several months ago, while attending a dinner with some of the film industry's heaviest hitters, he put his head down on the table and began to weep uncontrollably.)
Jackson did reschedule three of his five concerts because of dental problems. A source in the Jackson camp confirms that the star had an abscessed molar pulled—under general anesthesia—at the ABC Hospital in Mexico City. This source says he saw no signs that the star was suffering from drug addiction. "He's a nice, mellow guy," said the source. "He was calm and relaxed." A local observer, however, thought it odd that Jackson did not fly home for the surgery, especially in light of the fact that many wealthy Mexicans themselves go to Houston or Miami for medical treatment.
Most significant, perhaps, is that by the end of his stay, Jackson's mechanical shows and general eccentricity had made him something of a laughingstock. Local newspapers ran cartoons mocking him (one showing his face melting under the spotlights, another picturing him purchasing 45 bottles of Clearasil), and reviewers called his concerts monotonous and complained about the long wait between songs.
Madonna
's concerts on Nov. 10, 11 and 13 generated more excitement, and radio ads urged fans to "Come see
Madonna
. Her teeth don't hurt." Michael was treated as a has-been.
For the tour, it was the final blow in a long-running public-relations calamity. In Bangkok, Jackson had called off two shows because of "acute dehydration." In Singapore he collapsed backstage—reportedly from a migraine headache—and missed one performance, and there were cancellations in Chile, Russia and Israel. He abandoned scheduled slops in South Africa and Australia altogether because of "logistical problems." It was a concert promoter's nightmare. "I've never had a cancellation of this magnitude," says Larry Stein, who staked millions on Jackson's two Puerto Rico concerts and is hoping to get reimbursed. "It's the most traumatic, disheartening time I've had in my years in this business."
Back in the U.S., the impression that Jackson had something to hide continued to grow. When his grandfather Samuel Jackson died on Oct. 31, Michael did not come home. He was also reluctant to return to America to give a deposition in response to his accuser's civil lawsuit. Instead, Jackson's lawyer filed a request to delay the civil case for six years, citing the ongoing criminal investigation. (The argument for doing so is that Jackson might give evidence in the civil case that the police could then use against him in the criminal case.) Larry Feldman, the lawyer for the 13-year-old boy, is pushing for a March trial date because, he says, "this child needs closure."
At the same time, Jackson appeared unconcerned about public perceptions—specifically, the notion that he may be unnaturally attached to both children and childlike things. In Taiwan, for example, he went on a shopping spree at Toys 'R' Us that set him back some $4,500. And he evidently traveled in the Middle East and Latin America with at least two young boys from New Jersey, reported to be Frank Cascio, 13, and Frank's brother, Eddie, 9, making repeated public appearances with them. "I think this shows how completely confident he is that he's never done anything [wrong]," said Fields.
But to a superstar whose image is everything, a bit more care might have been advisable. Immediately after the initial abuse allegations surfaced, for instance, two boys were produced by the Jackson camp who admitted that they had slept in the same bed as Jackson but denied that any thing sexual had occurred. Both boys insisted that being with Jackson was like being with a big kid, one who would buy them toys and order unlimited room service. "It was just a slumber party," said Wade Rob-son, 10, an Australian who appeared in a Pepsi commercial with the star.
Experts find this difficult to believe. "What man has 11-year-olds slaying in his bed?" asked Joan Johnson, a clinical social worker at the UCLA Medical Center who has worked with child-abuse victims. "People like me go, 'What is going on with this guy?' "
Jackson himself has provided few clear answers. Instead, he simply disappeared, making an escape as smoothly choreographed as one of his shows. Liz Taylor and her husband joined the singer in Mexico City on Nov. 9, and after his Nov. 11 concert, the three never returned to the El Presidente hotel. Late that night, they boarded an MGM Grand 727, which touched down to refuel near Toronto, stopped briefly in Iceland, then landed on Saturday morning at London's Luton Airport, where a figure thought to be Jackson was seen emerging wrapped in a blanket. A few hours later, the plane left for Switzerland, where several figures, including Taylor and Fortensky, disembarked. A couple of days later, Taylor supposedly slipped quietly back into New York City. At this writing, Jackson's whereabouts remain unknown. He is alternately rumored to be at the Charier Nightingale rehabilitation facility in London—being treated by Beauchamp Colclough, who was once Elton John's rehab doctor—or in France.
For now, Jackson has a large credibility gap that probably cannot be bridged until he reemerges—if then. His various lawyers and spin doctors seem unable to finesse the public's clamorous questions. They will not, for example, provide many details of their client's drug addiction, except to confirm Jackson's taped claim that his dependency began after he had reconstructive surgery in July to repair injuries he received when he was burned while filming a Pepsi commercial in 1984. The painkillers involved, said Fields, are "heavy-duty." The Jackson camp also denies all knowledge of one of the most persistent rumors in the case—that the 13-year-old accuser gave a detailed description of Jackson's genitals. When asked whether there is, in fact, a warrant calling for the examination of Jackson's private parts, lawyer Howard Weitzman responded, "We know nothing about it."
It would help, perhaps, if Jackson's lawyers and friends appeared to have more control over their star. "Hasn't someone advised him that [appearing with young boys] doesn't look so great?" a reporter asked Fields last week. "I don't think you could suggest to Michael Jackson that he shouldn't be around children," answered Fields. "He loves children."
This sort of response amazes some Jackson watchers. "Michael is being misguided," says Jack Cordon, LaToya Jackson's husband. "If he doesn't wake up soon, he'll lose his career." Gordon says that LaToya spoke with her brother at the end of October and that Michael "was totally confused."
J. Randy Taraborrelli, author of Michael Jackson: The Magic and the Madness, is also astounded by the recent turn of events, particularly since he believes that Jackson is innocent of all abuse charges. But he is convinced that Michael Jackson is out of the reach of his advisers. "Three months ago, Michael needed to make a strong statement that he would fight back against the allegations," says Taraborrelli. "I think his handlers probably wanted him to do that. But Michael," he adds, "does what he wants to do."
ELIZABETH GLEICK
LYNDON STAMBLER and NANCY MATSUMOTO in Los Angeles, JOSEPH HARMES in Mexico City, and bureau reports
Contributors:
Lyndon Stambler,
Nancy Matsumoto,
Joseph Harmes.
Advertisement
Today's Photos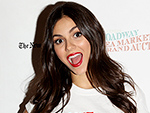 Treat Yourself! 4 Preview Issues
The most buzzed about stars this minute!