People Top 5
LAST UPDATE: Tuesday February 10, 2015 01:10PM EST
PEOPLE Top 5 are the most-viewed stories on the site over the past three days, updated every 60 minutes
Rogues' Gallery?
Morley Safer Gleefully Trashes Modern Art—and Critics Bite Back
His attackers are outraged members of New York City's art establishment. But it was Safer himself who fired the shot heard 'round the galleries. In a Sept. 19 essay on 60 Minutes titled "Yes...But Is It Art?" Safer, 62, his gravelly voice rumbling with contempt, proceeded to savage such high-priced contemporary artists as Cy Twombly (one of whose $2 million paintings Safer described as "a canvas of scrawls done with the wrong end of a paintbrush"), Jeff Koons (who recently was paid $150,000 for three basketballs submerged in a fish tank—"giving new meaning to 'slam dunk,' " said Safer) and Robert Gobler, whose displayed creations included a row of three porcelain urinals. All of these works, said Safer, flushed with indignation, "belong in the trash heap of art history," and anyone who buys them is a "sucker." The segment drew some 500 letters—more than for almost any 60 Minutes story Safer has reported. Most of the mail was favorable.
With an unrepentant gleam in his pale blue eyes, he leads an interviewer on a search-and-destroy mission through the Whitney's collection. Pausing at No. 27, a well-regarded painting by the late abstractionist Jackson Pollock, Safer declares, "Now, this is junk." He appears equally appalled by an all-black canvas by minimalist Ad Reinhardt. "Decorators' art," sniffs Safer. He hurries past a minimalist, ail-while work by Jasper Johns. ("Friend of my wife's," he explains. "Can't say anything.") But a red-and-white canvas by Mike Kelley consisting of the words "Hi, my name is...take me to the clock tower" puts him over the top. "This is bulls—t," says Safer. "It's bumper-sticker art."
Not surprisingly, the art world has hit back. Peter Schjeldahl, art critic for the New York City weekly The Village Voice, called Safer "a moron about art in the way I am a moron about nuclear physics." Safer, in a letter to the editor, responded, "Does the Voice really have an art critic, or does it farm the chore out to a home for autistics?" (That riposte drew an angry response from the Autism Society of America; Safer promptly apologized.)
But his temper flares anew when he is reminded of his ongoing skirmish with Marc Glimcher, owner of Manhattan's prestigious Pace Gallery, one of whose artists, Robert Ryman, was ridiculed on 60 Minutes. ("He paints like a child," says Safer, "and not as well as most.") "Ryman is considered one of the great artists of post-abstract expressionism," says Glimcher. "Morley Safer has no impact whatsoever. [His essay] was classic Dan Quayle."
"Glimcher's a used-canvas dealer," retorts Safer. "I'm surprised he knows who Dan Quayle is."
So what does Safer like? His own tastes, he says, run toward Van Gogh, Hopper, Gorky, de Kooning—"something," he says, "that knocks me out. It has to hit you not just intellectually, but somewhere in the neighborhood of the heart." It should also be noted that the current scourge of SoHo is himself a Sunday painter. He first picked up a brush as a child, and for the past 25 years his favorite subjects have been the hotel and motel rooms he has stayed in while traveling for 60 Minutes. "People will always paint Notre Dame," he once said, "but who is going to memorialize Room 409 of the Holiday Inn unless I do?"
Despite his public stance, Safer recently became, inadvertently, a modern-art collector. When he and his wife, Jane, 51, an anthropologist, celebrated their 25th wedding anniversary Oct. 28, 60 Minutes correspondent Mike Wallace and producer Don Hewitt presented them with a porcelain urinal—signed by both men, of course. Safer installed it in a small unhealed room of his Connecticut country house. "Now," he says, "it's my art gallery."
MICHAEL A. LIPTON
SUE CARSWELL in New York City
Contributors:
Sue Carswell.
ON A BLUSTERY FALL DAY OUTSIDE NEW York City's Whitney Museum of American Art stands Morley Safer, prepared, once again, to invade enemy territory. For two months the veteran 60 Minutes correspondent has been wading knee-deep through a very muddy minefield—with cries of "philistine" and "moron" ringing in his ears.
Advertisement
Today's Photos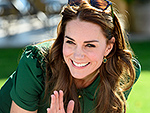 Treat Yourself! 4 Preview Issues
The most buzzed about stars this minute!