People Top 5
LAST UPDATE: Tuesday February 10, 2015 01:10PM EST
PEOPLE Top 5 are the most-viewed stories on the site over the past three days, updated every 60 minutes
Dodging the Bullet
Michael Jackson Settles a Suit Charging Him with Abusing a Child. Vindication May Be Harder to Come by
Then came Michael's lawyer Johnnie Cochran Jr., who claimed his client wasn't backing off either. Just three weeks before, at an NAACP Image Awards dinner in Pasadena, an impassioned Michael had declared "the truth will be my salvation." The settlement, said Cochran, was no admission of guilt. "Michael is an innocent man," he said. "The time has come for Michael Jackson... to get on with his life."
Ultimately, the settlement may not have been so much a conclusion as a change of venue—from Santa Monica to the court of public opinion. And as for both parties getting on with their lives, it won't be easy. Not for Jackson—whose career has ground to a virtual hall—and certainly not for the boy, if his accusations against Jackson are true.
His side staunchly maintains that they are. According to close associates of the 14-year-old, the boy, whose identity has not been revealed by most of the media, still has complex, angry feelings toward Jackson. As the youth described it in a court document, meeting and being befriended by Michael was exciting and flattering. One of the world's most celebrated and beloved stars had lavished attention and gifts on him, even visiting his house for sleepovers. It was wrenching for the boy, say friends, to conclude that he had been used by someone he idolized.
How does a sexually abused child recover? "The shame issue makes it hard for adolescent boys to be in a group—especially given the stigma attached to homosexuality," says Dr. David Finkelhor, an expert in child abuse who teaches at the University of New Hampshire. Long-term treatment must include both discussing the trauma and educating the child about abuse. "Feelings of guilt—'I must have brought this on'—must be addressed," says Finkelhor. "The child must learn to trust adults again but also must learn to take control and deal with manipulative adults." Finally, his sense of self and self-esteem must be bolstered. Additionally, Finkelhor notes that a child abused by a celebrity can face special problems. "The child receives less empathy from some peers and adults," he says. "There may be people who resent him for ruining [the celebrity's] career. The important issue for this child, if indeed he was molested, is how to have any identity other than 'a person who was molested by Michael Jackson.' "
Neither has the ordeal been easy for Jackson—and his travails are far from over. While the settlement brings to a close the civil suit brought by the boy, criminal charges may still be filed. There was widespread speculation that with the money in hand, Jackson's accuser would simply decline to cooperate with the criminal investigations being pursued by the Los Angeles and Santa Barbara prosecutors. (Under California law, authorities cannot compel a minor to testify in sexual abuse cases.) Lawyer Feldman, however, declared that no such deal had been cut. "Nobody's bought anybody's silence," he said.
But that concern may, in fact, be moot. The anonymous 14-year-old "is not the only victim out there," asserts Commander Bill Lenvik of the Santa Barbara County sheriffs department. "I'm sure the investigation will not stop for us."
Whether other victims, if they exist, will want to press charges is an open question. Jack Palladino, who along with his wife, Sandra Sutherland, was the private investigator for the 14-year-old's legal team, believes other children—and their families—will think twice about taking on Jackson. "The incredible publicity is far more likely to discourage than encourage any other alleged victims in coming forward," he says. "No parent, and no teenager, can welcome being branded as the person who, depending on your point of view, accused Michael Jackson or was a victim of Michael Jackson." On the other hand, the lure of a multimillion-dollar payoff might well prove tempting to other accusers. "Even with the settlement," says one source close to the 14-year-old, "I don't think Michael will sigh with relief for a while."
According lo knowledgeable sources, the settlement won't be paid out in a lump sum but will be turned over in installments, much of it into a trust fund. Of course, the willingness of two parties to reach such an agreement doesn't necessarily imply guilt or innocence; the cost and bother of fighting even a scurrilous charge may seem to outweigh the benefits. All the same, many viewed last week's payoff as a tacit admission that the singer and his legal team were seriously worried about the possible outcome of a civil or criminal trial. "Michael is a fighter," says one music-industry executive who has had extensive dealings with him. "If he thought someone was just trying to take advantage of him, he would never give in."
In fact, Jackson never denied that he had shared the same bed with young boys. And in recent weeks the wheels of justice seemed to be grinding inexorably closer, causing him both emotional distress and practical problems. In December the singer was forced lo submit to having his genitals examined and photographed by police investigators, so that they could be compared with the description given by Jackson's accuser. In a televised plea for support just before Christmas, a distraught Jackson called the experience "the most humiliating ordeal of my life."
Then, on Jan. 10, Feldman asked the court for the right to make a detailed review of Jackson's assets, on the grounds that such information would be essential in assessing damages if his client were to win his case. Though the request had yet to be granted, Jackson and his handlers surely could not have welcomed a fishing expedition into the superstar's holdings, which are estimated to be worth at least $200 million. Then, on Jan. 24, the day before the settlement was disclosed, the L.A. prosecutor's office announced that they had found no credible evidence that the 14-year-old's father, a Beverly Hills dentist and aspiring screenwriter, had tried to extort $20 million from Jackson in return for his son's silence, as the Jackson camp had claimed when the molestation charges were brought. Finally, if the settlement had not been reached, Jackson was facing what would have certainly been a grueling deposition, under oath, about the most intimate aspects of his personal life.
Following the settlement, the beleaguered star got support from some unlikely quarters. One who flatly rejected the notion that Jackson is a pedophile was J. Randy Taraborrelli, author of Michael Jackson: The Magic and the Madness, an unauthorized and far from flattering biography of the singer. In doing the reporting for his book, Taraborrelli says he ran across a number of people, both male and female, who claimed to have slept with Jackson, but that none of the stories ever stood up under scrutiny. The singer, he concluded, appears to be asexual. Says Taraborrelli: "I still don't believe he's guilty."
Whether Jackson is guilty or not, the scandal will surely affect his career. He no longer has his $10 million sponsorship deal with Pepsi, which ended last fall, and he is being sued for more than $20 million for his canceled world tour. At this point, his chances of landing new major endorsements are virtually nil, and his 1993 Super Bowl appearance is likely to be his last. His prospects as a recording artist, on the other hand, seem somewhat better. With molestation charges pending against Jackson, his music company, Sony, with which he has a $65 million deal, was conspicuously restrained in its support for him. After the settlement, the company declined comment. But that will hardly be its final word. "This is all about money," says one music-industry executive. "Sony will wait and see what the public reaction is, then decide. If everyone says, 'We still love him,' they'll support him. But if everyone turns on him, they'll turn on him too."
The betting among industry insiders is that Jackson's fans—especially those overseas, where he has a huge following—won't desert him. "People will forget," says one music editor. "The story will fade from the headlines, and in two or three years his spin doctors will have repositioned him with the public, he'll put out a record, and the record will go sky-high." And even if Jackson never moonwalks again in public, he'll still have enough money to feed his llamas. As the owner of the rights to most of the Beatles songs, for instance, he earns roughly $30 million a year in royalties without so much as singing a note. Still, that is likely to be small solace as he confronts the future. "Michael didn't get convicted of any crime," says one music executive, "but he's certainly paying for it."
BILL HEWITT
LYNDON STAMBLER, LORENZO BENET and NANCY MATSUMOTO in Los Angeles and BARBARA SANDLER in Chicago
Contributors:
Lyndon Stambler,
Lorenzo Benet,
Nancy Matsumoto,
Barbara Sandler.
Advertisement
Today's Photos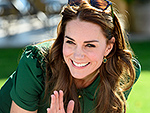 Treat Yourself! 4 Preview Issues
The most buzzed about stars this minute!