People Top 5
LAST UPDATE: Tuesday February 10, 2015 01:10PM EST
PEOPLE Top 5 are the most-viewed stories on the site over the past three days, updated every 60 minutes
Picks and Pans: Pages
Quote
by Susan Page
Well, what would you expect the author of 1988's If I'm So Wonderful, Why Am I Still Single? to do for an encore? In this earnest anecdotal study of marriage, Susan Page—a former Protestant campus minister who, refreshingly, makes no claim to Ph.D.s, C.S.W.s or any other psychological degree—applies her "background in theology and psychology" to investigate successful, long-term unions. Not surprisingly, she discovers that mutual goodwill, commitment and intimacy are the right ingredients.
More unpredictable is the low-key, not-too-gimmicky way Page suggests that readers create their own happy marriages. Yes, she includes the requisite psychological experiments ("Ask your partner what he or she needs in order to feel loved"), but Page repeatedly insists that change is not the answer. Instead, she argues in favor of communication skills and acceptance of different sexual habits and privacy needs. An over-optimistic recipe that could use a dash of spice? Perhaps. But at least it also calls for a minimum of whine. (Little, Brown, $19.95)"
by Regina Barreca
Title notwithstanding, Barreca is too smart and funny to do any serious man-bashing in this "demystification" of marriage, men and romance.
Neither, however, does she acknowledge the obvious corollary to the axiom that there are no perfect husbands: There are no perfect wives.
The absence of any real insight into women is true even though the author devotes much of her book to a routine exposition of feminist issues. (Her theories are along the lines of "A woman is left to decide whether it's better to end up with flowers and candy instead of respect and a renewed sense of her abilities or with nothing at all.")
While Barreca relies on such dubious sources of wisdom as Fran Lebowitz, Nora Ephron and the movie Thelma & Louise, she also hits on such provocative headings as "Why Romance Is Sometimes Like Nuclear Waste," "Why There Is No 'Grooms' Magazine" and "Why Is God Always a Bachelor?"
The editing is sloppy: "kneading" comes out "kneeding," "Amtrak is rendered as "Amtrack," Bonnie Tyler's 1984 song "Holding Out for a Hero" gets mislabeled as "I Need a Hero" and the distinction between "like" and "as if" is frequently overlooked.
Still, Barreca, the author of They Used to Call Me Snow White But...I Drifted, has written an often fascinating if adversarial book. Its empathetic tone should make it palatable even to the men it dissects. But it will probably appeal more to women, who might be likely to see it as a useful guidebook aimed at what to avoid. (Harmony, $20)
By Richard Zacks
Across between a history book and the Mesopotamian Enquirer, this amusing compilation is subtitled "Love, Sex and Perversity from the Ancient Etruscans to Warren G. Harding." It touches on such topics as Joan of Arc's virginity tests, Puritan bestiality and Ben Franklin's delight in older women, as well as such miscellaneous perversions as Nero's sadism, King James's homosexuality and New York colonial governor Lord Cornbury's cross-dressing.
An ideal book for browsing, History Laid Bare suggests an idle game: supposing which ancient pervert would go on which daytime talk show. Lord Cornbury, of course, goes to Donahue. (HarperCollins, $20)
by Jennifer Louden
Unsophisticated going on childish, this self-help volume aimed at "renewing passion, pleasure and commitment" is by the author of The Woman's Comfort Book. Louden's prejudice shows in such sexist lapses as perpetuating the myth that "using words to communicate feelings is something most women do better than most men." (Byron, Keats and Browning, among others, might have taken exception.)
It's also hard to take seriously the advice of someone who urges couples to improve their sex lives by starting the day "whispering in his or her ear, 'I want to make love to you tonight like lions mating on the veld.' " (Now would that be with or without the swarms of flies, mangy skin and strands of raw meat between the teeth?)
Louden's most interesting prescriptions come in a chapter on constructive arguing, but even then she fabricates simplistic scenarios, in which people say things like, "I hear you saying you feel pressured and pushed and you don't want to do this alone."
Throughout, Louden's language is naive: "My sweetie will always do things more methodically and slowly than I do." She also spouts such Fulghumistic truisms as "Much of our lives is spent in daily routine." And that's beyond such clunky writing as "Read on for needy enlightenment."
There is also this advice for what to do when the spaghetti pot is boiling over: "Look in each other's eyes, take a deep breath and repeat silently or aloud, 'breathing in, we are connected. Breathing out, we are peaceful.'' Either way, we are scalded. (HarperCollins, $14)
Jane Mills, editor
Mills, a British writer (sexual self-help books) and documentary filmmaker, set out to explore how literature has reflected erotica through the ages. The result is this absorbing anthology covering 24 centuries of sensual writing.
Mills begins her chronological collection with an anonymous poem, written in 4000 B.C., that was recited to the annual brides of Sumeria's King Shu-Sin, which includes a highly comical description of trembling in the bedchamber. She then showcases the erotic literary contributions of the likes of Chaucer, lesbian poet Sappho, bawdy Franciscan monk Frangois Rabelais and deviant sybarite Marquis de Sade before turning to such contemporary authors as Henry Miller. Mills concludes with a sample of the phone sex (making use of a Water Pik showerhead in ways never suggested by the manufacturer) that caused all the clucking over Nicholson Baker's 1992 best-selling novel Vox.
While documenting such subjects as chastity, voyeurism and unrequited love in literary history, Mills notes that Shakespeare's Venus and Adonis, a huge commercial success in its day, was probably the first English language book ever merchandised as erotica.
Indeed, such literature was widely accepted through the Renaissance and until the Reformation, when the purveyors of Catholicism and Protestantism brought a persistent moral policing of literature. One elementary observation following a thorough reading of this ambitious collection is this: Sex, in fact, really has not changed much over the centuries. (HarperCollins, $30)
>FROM AN EXALTATION OF ROMANCE & REVELRY, BY JAMES LIPTON (Villard, $10)
A blush of encounters A hush of hopes A rush of feelings A flush of cheeks A crush of hugs A mush of love letters A slush of passions A glow of engagements A gleam of engagement rings A thrill of brides A thrall of bridegrooms A flutter of bridesmaids A billow of bridal gowns A twitter of ring bearers A booty of wedding gifts But in certain circumstances: A wedding gift of booties
Contributors:
Sara Nelson,
Ralph Novak,
Joseph Olshan.
Never mind the Valentine's bouquets and bonbons. Why not spend the day consulting the following books to buff up your relationship:
Advertisement
Today's Photos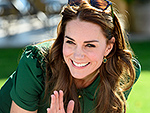 Treat Yourself! 4 Preview Issues
The most buzzed about stars this minute!