People Top 5
LAST UPDATE: Tuesday February 10, 2015 01:10PM EST
PEOPLE Top 5 are the most-viewed stories on the site over the past three days, updated every 60 minutes
Our Friend Erma
Neither Illness nor Dust Balls Can Stifle Ms. Bombeck's Glorious Laughter
The author of 11 books (plus a newspaper column that is read by millions in 700 cities) isn't about to let illness interrupt her frenzied schedule. "I don't want people looking at me like I'm not gonna be here 15 minutes later," she says. "Gimme a break! I'm doing great." Despite suffering from hereditary polycystic kidney disease, the wisecracking writer has just published yet another best-seller—A Marriage Made in Heaven...or Too Tired for an Affair (HarperCollins).
It is her most personal work, disclosing details of her 44-year marriage to Bill Bombeck, 66, a retired high school administrator, their decision to adopt a child, a miscarriage at age 40 and her 1992 mastectomy. "I don't like to give away too much of myself," she says. "But I couldn't tap-dance my way through in-laws and money problems without dealing with things that really matter in a marriage."
The daughter of a crane operator and a factory worker in Dayton, Bombeck met her future husband when the two were teenagers working as copy clerks at, respectively, the Dayton Herald and the Dayton Journal. They married six years later in 1949 and, finding themselves unable to conceive after four years, adopted daughter Betsy. Bombeck then quit her job as a feature writer at the Herald while Bill pursued a teaching career. Six months later she became pregnant with Andy, and in 1958 came Matthew.
Bombeck's motherhood hiatus was no hindrance: Returning to the Journal in 1965 to write a column about family life, she was syndicated to 20 cities within a month; two years later she published her first collection of essays. By the time the family moved to Arizona to take advantage of the climate in 1971, her column was a hit in more than 200 cities. "When I started, it seemed irreverent to take on children or housecleaning," she says. "Women were embarrassed to laugh al it, but they wanted to. Nobody wants to hear about kids or husbands that are perfect."
Bombeck's success has been punctuated by personal hardship. At 40, she suffered her second miscarriage. "This is something you never forget," she says. "You can't put a face to the child, but you think about it forever." Twenty-five years later she was diagnosed with cancer, which led to the removal of her left breast. In Marriage she jokes about having to wear a prosthetic pad, which once slipped down to her waist while she was boarding an airplane. The humor helped tamp down her fears.
Finally last July, Bombeck's kidneys, which had been deteriorating for decades, gave out. She expects a transplant within the year. Because genetic tests indicate that her sons have inherited the disease, which she jokingly calls "the gift that keeps on giving," Bombeck says she is mindful of how she handles it. "I don't want the boys to see their mother dragging around."
As always, Bombeck's bedrock of support is her husband. "I lean on Bill all the time,' she says. We re good for each other because we know when to shut up and when to talk." Has Bill bristled at comments like "he wanted to sleep in his Barca-lounger so he wouldn't be so tired when he went to bed," which have appeared in his wife's freewheeling books and columns over the years? "I just tell people," he says, "that Erma's a great writer of fiction."
The couple live comfortably in a custom-built tile-and-stucco home overlooking Camelback Mountain. Despite their wealth, Bombeck still checks price tags and docs much of her own housework. "How can I complain about it," she asks, "if I don't do it?" She also bangs away daily on her IBM Selectric with her speckled parrot Barney perched nearby. It is married life's little problems that fuel her column—not her illness. "It's hard to mine humor out of that," she says. "You'll gel people feeling sorry for you—and you should never feel sorry for a humorist."
PAULA CHIN
MICHAEL SMALL in Paradise Valley
Contributors:
Michael Small.
ERMA BOMBECK HAS SPENT THE LAST 29 years wryly chronicling the headaches of suburban motherhood. But she has a more sobering ritual she doesn't share with the world. Four times a day, Bombeck, 67, goes into a back room of her home in Paradise Valley, Ariz., where—beneath a handmade sign that reads M.A.S.H. 401—she hooks herself up to an TV bag and begins the 20-minute peritoneal dialysis treatment that compensates for her failing kidneys.
Advertisement
Today's Photos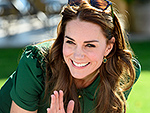 Treat Yourself! 4 Preview Issues
The most buzzed about stars this minute!